Dr. Axe

>

Natural Remedies Posts
Honey & Chamomile Home Remedy for Pink Eye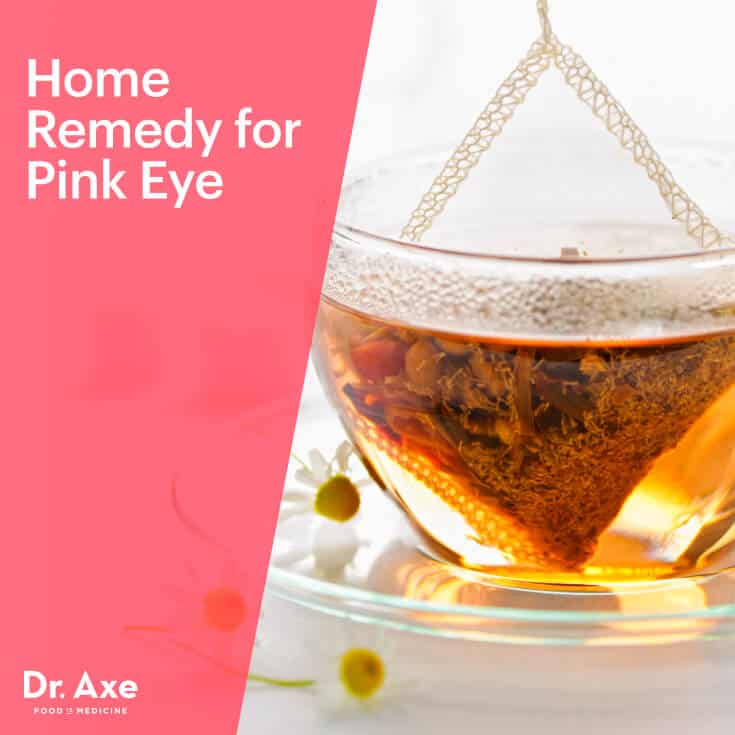 There's something very Dark Ages about "pink eye," perhaps because it produces a very unhealthy looking eye and can spread like wildfire, especially among the young who are often in close proximity and may be touching their eyes. Fortunately, with my home remedy for pink eye, this problem can be treated.
Also called conjunctivitis, pink involves an inflammation of the thin covering of the white of the eye as well as the inside of the eyelids. While it can have many causes, typically it's viral conjunctivitis, or a highly contagious infection that is caused by a variety of viruses.
Before you try to deal with pink eye on your own, however, I recommend highly that you be careful with the skin around the eyes as well as anything that may get near your eyes. Our eyes and the skin around them are fragile, so they require extra care.
Although these ingredients — like chamomile and raw honey or Manuka honey for pink eye— in this home remedy for pink eye are very mild, if you notice any changes that are causing irritation, discontinue use of the ingredients in this recipe immediately. Since bacteria can form in products, make small amounts that last no more than three days to prevent additional bacteria from getting into the eye area.
Honey combined with herbs can provide significant relief of pink eye, as honey has antimicrobial properties while chamomile, fennel and calendula aid in soothing.
---
Honey & Chamomile Home Remedy for Pink Eye
Total Time: 20 minutes
Serves: 6 applications
Ingredients:
1 tablespoon local raw organic honey
2 cups pure water (if your water is not purified, boil it and let it cool)
2 chamomile tea bags
2 tablespoon dried calendula blossoms
2 tablespoon crushed fennel seeds
2 cheesecloths or 2 large sheets of gauze
Directions:
Place the water in a pan and bring to a near boil.
Place the chamomile tea bags, the calendula blossoms and the fennel seeds into the water and let steep. Make sure to steep for about 10 minutes, then let it cool.
Squeeze out most of the excess liquid from the tea bags so that it is not dripping and place inside the cheesecloth or gauze (one for each eye). Drizzle honey onto one side.
To make a poultice, wrap with the cheesecloth or gauze and place, honey side down, onto each eye. Because pink eye can spread, it is important to treat both eyes.
Relax with the poultice on the eyes for 10–15 minutes. Apply twice daily.
Get FREE Access!
Dr. Josh Axe is on a mission to provide you and your family with the highest quality nutrition tips and healthy recipes in the world...Sign up to get VIP access to his eBooks and valuable weekly health tips for FREE!
Free eBook to boost
metabolism & healing
30 Gluten-Free Recipes
& detox juicing guide
Shopping Guide &
premium newsletter