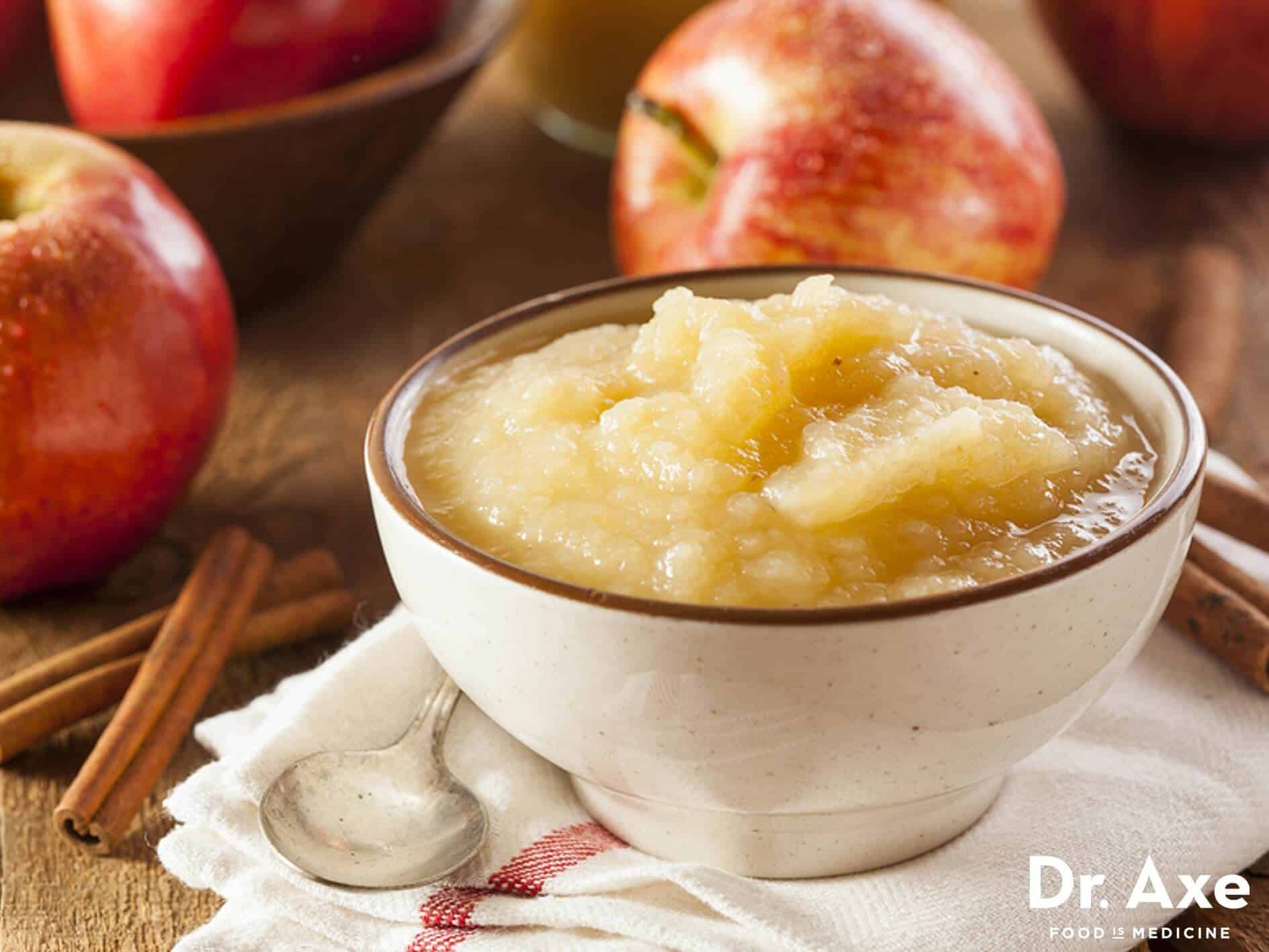 This Crockpot Cinnamon Applesauce recipe makes for a great snack! It's easy to make, high in fiber and loved by all!
Crockpot Cinnamon Applesauce Recipe
Total Time: 6-8 hours
Serves: 4-6
Ingredients:
10 large apples, peeled, cored and chopped into chunks
½ cup water
1 teaspoon cinnamon
½ cup coconut sugar
Directions:
Add all ingredients to crock pot and cook on low for 6-8 hours.
When done cooking, mix all ingredients and mash all clumps of apple until desired consistency is achieved.