Crockpot Cinnamon Applesauce Recipe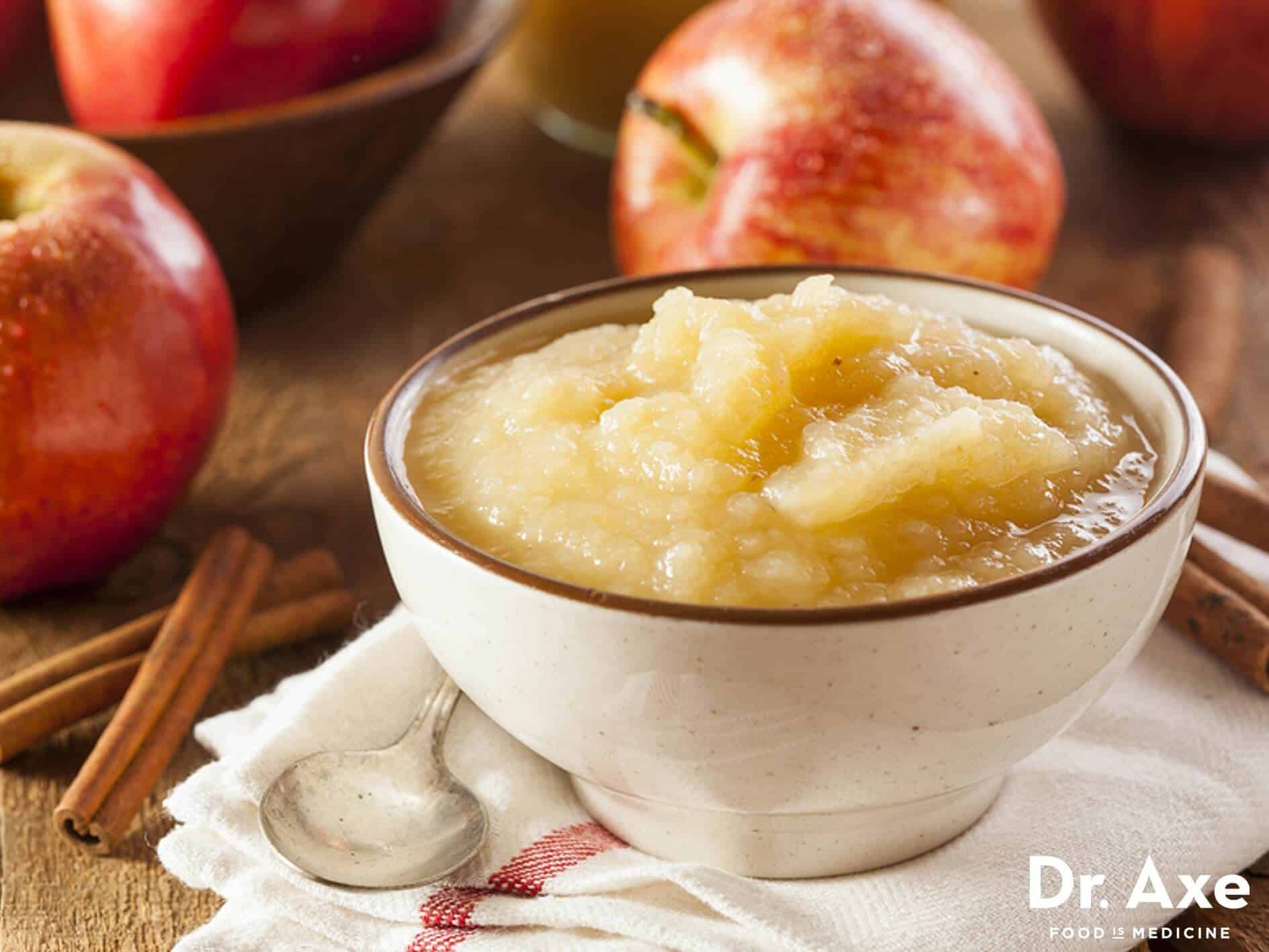 This Crockpot Cinnamon Applesauce recipe makes for a great snack! It's easy to make, high in fiber and loved by all!
Crockpot Cinnamon Applesauce Recipe
Total Time: 6-8 hours
Serves: 4-6
Ingredients:
10 large apples, peeled, cored and chopped into chunks
½ cup water
1 teaspoon cinnamon
½ cup coconut sugar
Directions:
Add all ingredients to crock pot and cook on low for 6-8 hours.
When done cooking, mix all ingredients and mash all clumps of apple until desired consistency is achieved.
Get FREE Access!
Dr. Josh Axe is on a mission to provide you and your family with the highest quality nutrition tips and healthy recipes in the world...Sign up to get VIP access to his eBooks and valuable weekly health tips for FREE!
Free eBook to boost
metabolism & healing
30 Gluten-Free Recipes
& detox juicing guide
Shopping Guide &
premium newsletter