Turkey Breakfast Sausage Recipe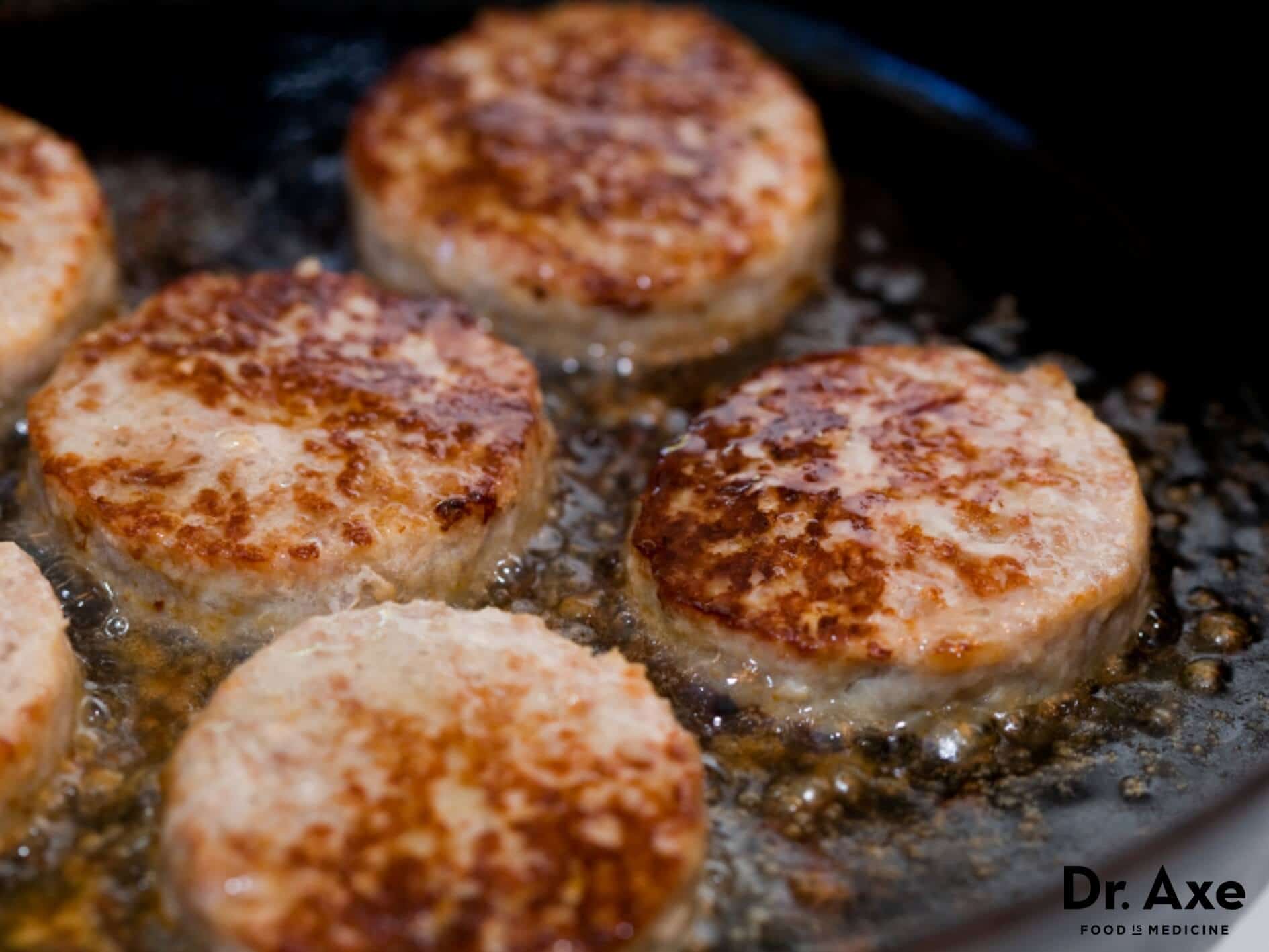 This turkey breakfast sausage recipe is the perfect thing to start your day off right! It's packed with flavor and protein that will leave you satisfied!
Turkey Breakfast Sausage Recipe
Total Time: 20 minutes
Serves: 4
Ingredients:
1 pound ground or shredded turkey
½ small onion, finely diced
¼ teaspoon each: cumin, marjoram, black pepper, oregano, cayenne pepper, ginger
½ teaspoon each: basil, thyme, sage
2 teaspoons sea salt
2 tablespoons gluten-free crackers, crushed
1 egg, lightly beaten
2 tablespoons ghee
Directions:
Sauté onions in 1 tablespoon butter until soft and translucent.
Combine all ingredients (except remaining butter) in a large bowl.
Form into patties and cook in remaining butter.
Get FREE Access!
Dr. Josh Axe is on a mission to provide you and your family with the highest quality nutrition tips and healthy recipes in the world...Sign up to get VIP access to his eBooks and valuable weekly health tips for FREE!
Free eBook to boost
metabolism & healing
30 Gluten-Free Recipes
& detox juicing guide
Shopping Guide &
premium newsletter