Dr. Axe

>

Recipes

>

Gluten-Free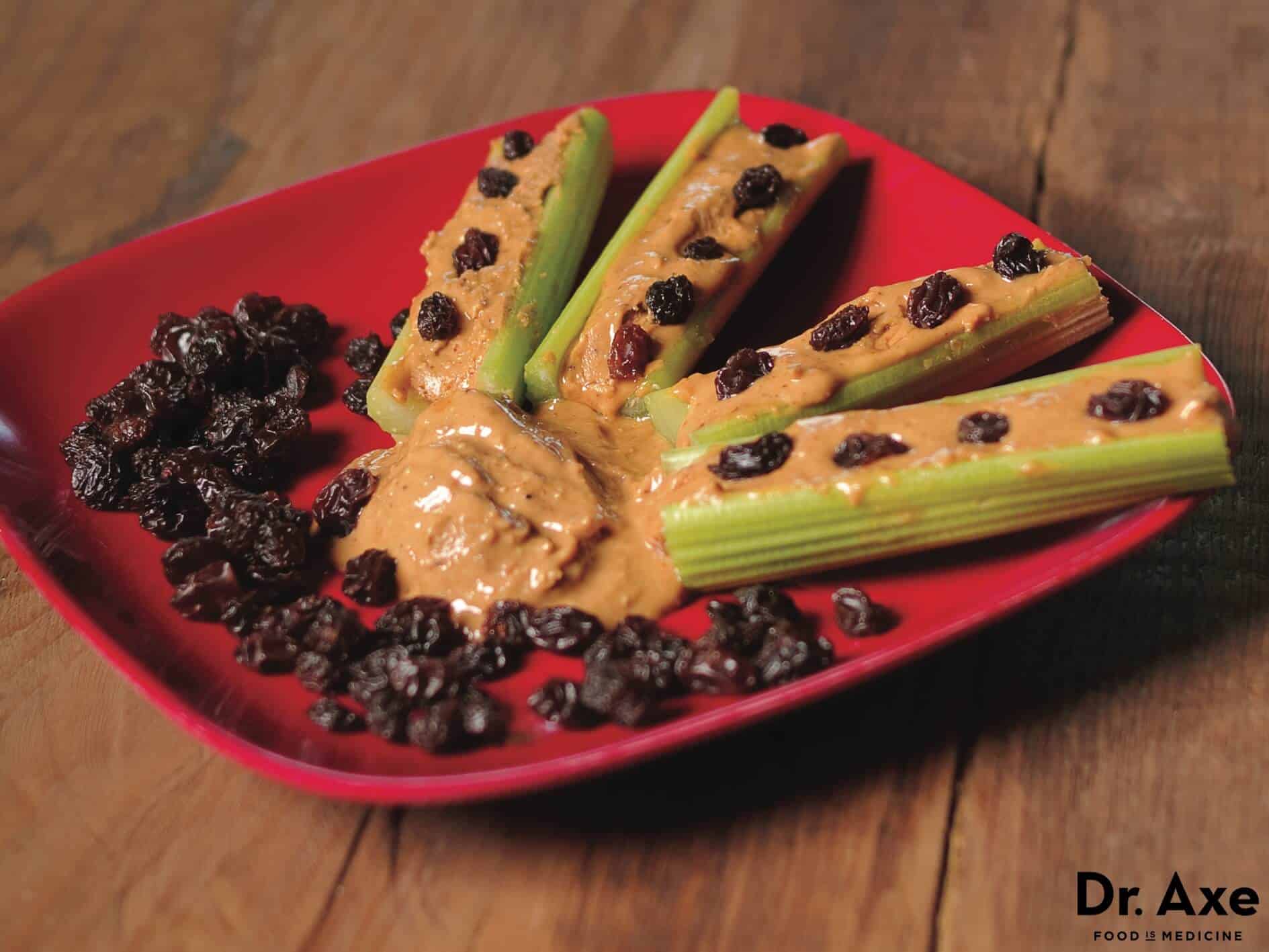 Ingredients:
1 bunch celery, chopped
4 tablespoons sprouted cashew butter
1-2 tablespoons raisins
Directions:
Cut celery into 4 inch lengths.
Spread cashew butter in celery.
Place raisins on cashew butter.
Get FREE Access!
Dr. Josh Axe is on a mission to provide you and your family with the highest quality nutrition tips and healthy recipes in the world...Sign up to get VIP access to his eBooks and valuable weekly health tips for FREE!
Free eBook to boost
metabolism & healing
30 Gluten-Free Recipes
& detox juicing guide
Shopping Guide &
premium newsletter