Dr. Axe

>

Recipes

>

Gluten-Free
Chocolate Banana Nut Smoothie Recipe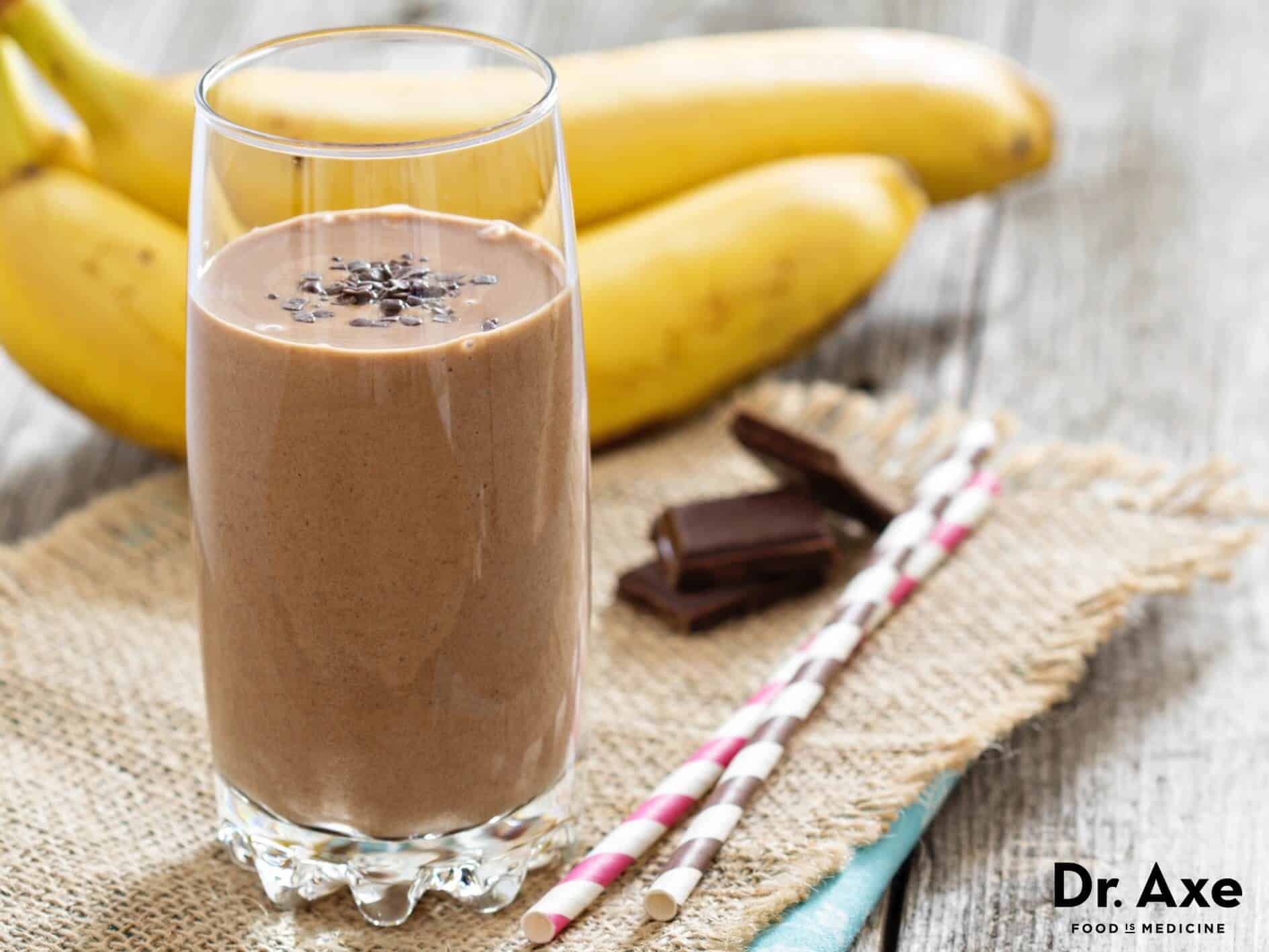 Ingredients:
1 cup coconut milk
⅓ cup sprouted almond butter
1 banana, peeled
2 tablespoons cacao powder
2 cups ice cubes
stevia to taste (optional*)
Directions:
Place all ingredients in a blender and blend until smooth.
This chocolate banana nut smoothie recipe is delicious and healthy! It's a great way recipe for a quick breakfast and one that the kids will love! Try it today!
---
From the sound of it, you might think leaky gut only affects the digestive system, but in reality it can affect more. Because Leaky Gut is so common, and such an enigma, I'm offering a free webinar on all things leaky gut. Click here to learn more about the webinar.
Get FREE Access!
Dr. Josh Axe is on a mission to provide you and your family with the highest quality nutrition tips and healthy recipes in the world...Sign up to get VIP access to his eBooks and valuable weekly health tips for FREE!
Free eBook to boost
metabolism & healing
30 Gluten-Free Recipes
& detox juicing guide
Shopping Guide &
premium newsletter