Krispie treats: they sound so cute and friendly and yummy. It's unfortunate that they're essentially made of rice, sugar, butter and marshmallows — lots of it.
But what if I told you there was a way to enjoy the dessert guilt-free? Goodbye, rice krispies, hello Quinoa Krispie Treats! This healthified version replaces the rice with protein-rich quinoa and sweetens things up the natural way thanks to healing raw honey. And instead of using gobs of butter, the quinoa krispie treats are held together with almond and sunflower seed butters. Yum!
Try this new take on an old treat tonight.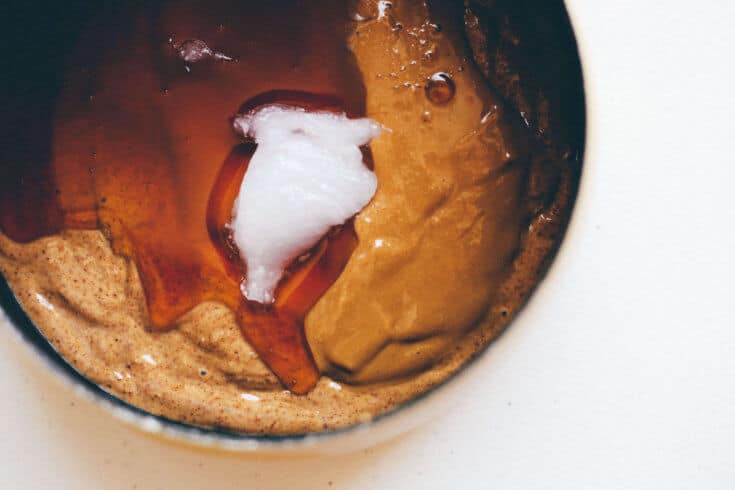 Start by lining an 8×8 baking dish with parchment paper. In a small pot, melt add the coconut oil, honey, almond butter and sunflower seed butter.
Remove the pot from heat once the mixture has melted and sprinkle with the sea salt and cinnamon. Then pour it all into the waiting baking dish.
Stir the puffed quinoa through the almond butter mixture, making sure all the ingredients are thoroughly incorporated.
With a spatula, even out the quinoa krispie mix so it's all level. Then place the baking pan in the freezer, letting the krispie treats set for 20 minutes or so.
When you're ready to serve, remove the quinoa krispie treats from the freezer and cut immediately. Serve while still frozen.
These are healthy quinoa krispie treats are delicious and so easy to make. Kids love to help make them — and eat them, of course!
Ingredients:
3 cups puffed quinoa or millet
1 cup almond butter
½ cup sunflower seed butter
½ cup raw honey
3 tablespoons coconut oil
1 teaspoon sea salt
⅛ teaspoon cinnamon
Directions:
Prepare a 8x8 baking dish by lining it with parchment paper and set aside.
In a small pot, melt almond butter, sunbutter, honey and coconut oil.
Remove from heat and stir in sea salt and cinnamon.
Add in puffed quinoa and stir until well incorporated.
Pour almond butter mixture into prepared dish.
Spread out mixture with a spatula to make an even layer in the dish. Freeze for 20 minutes or longer until set.
When ready to serve, remove from freezer and cut immediately. Serve frozen.