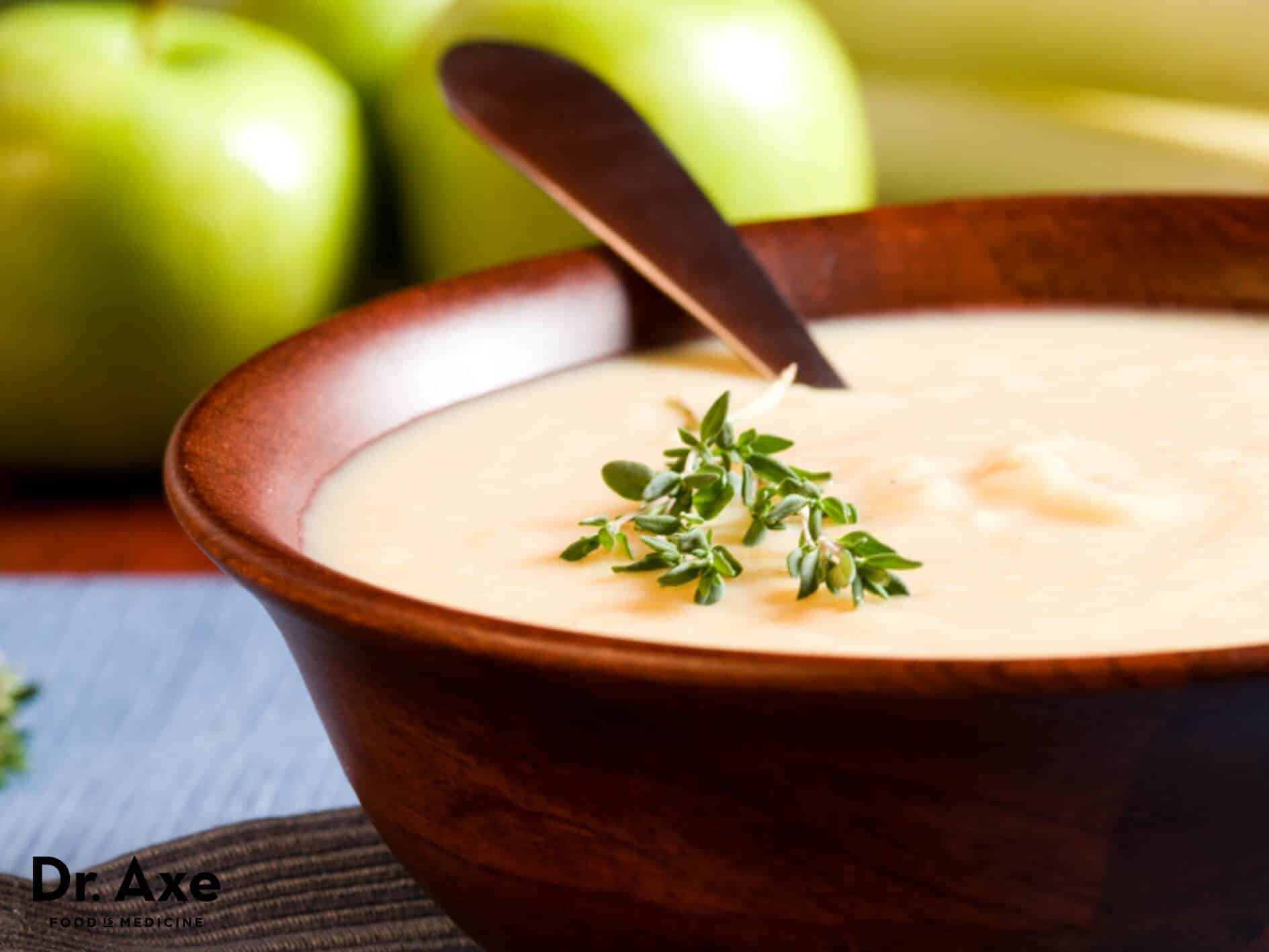 This fennel apple soup recipe is delicious and nutritious! With only 6 ingredients, it's easy to make but still full of good flavor! Try it today!
---
Today and tomorrow, I'm hosting a free presentation all about what I've created to be the fastest and most authoritative way to become a Certified Essential Oil Coach.
And you're invited! Click Here to Register
Whether you're in pursuit of essential oil mastery or you want to build an essential oil business, this is a must-see presentation. Plus, I've set aside a half hour to answer your questions.
Like I said, no charge and you can register here.
Fennel Apple Soup Recipe
Total Time: 30 minutes
Serves: 2-4
Ingredients:
2 tablespoons coconut oil
1 onion, chopped
2 (medium to large) fennel bulbs stems removed and diced
2 large apples, peeled, cored and diced
1 quart chicken broth
2-3 sprigs thyme
Directions:
Heat coconut oil in a large pot.
Saute onion over low or medium heat for 10-15 minutes until soft and almost browned.
Add fennel and apples and cook for 5-10 minutes until they start to soften or brown.
Add chicken stock and thyme.
Puree soup in a Vitamix until smooth and creamy.
Serve.
Get FREE Access!
Dr. Josh Axe is on a mission to provide you and your family with the highest quality nutrition tips and healthy recipes in the world...Sign up to get VIP access to his eBooks and valuable weekly health tips for FREE!
Free eBook to boost
metabolism & healing
30 Gluten-Free Recipes
& detox juicing guide
Shopping Guide &
premium newsletter