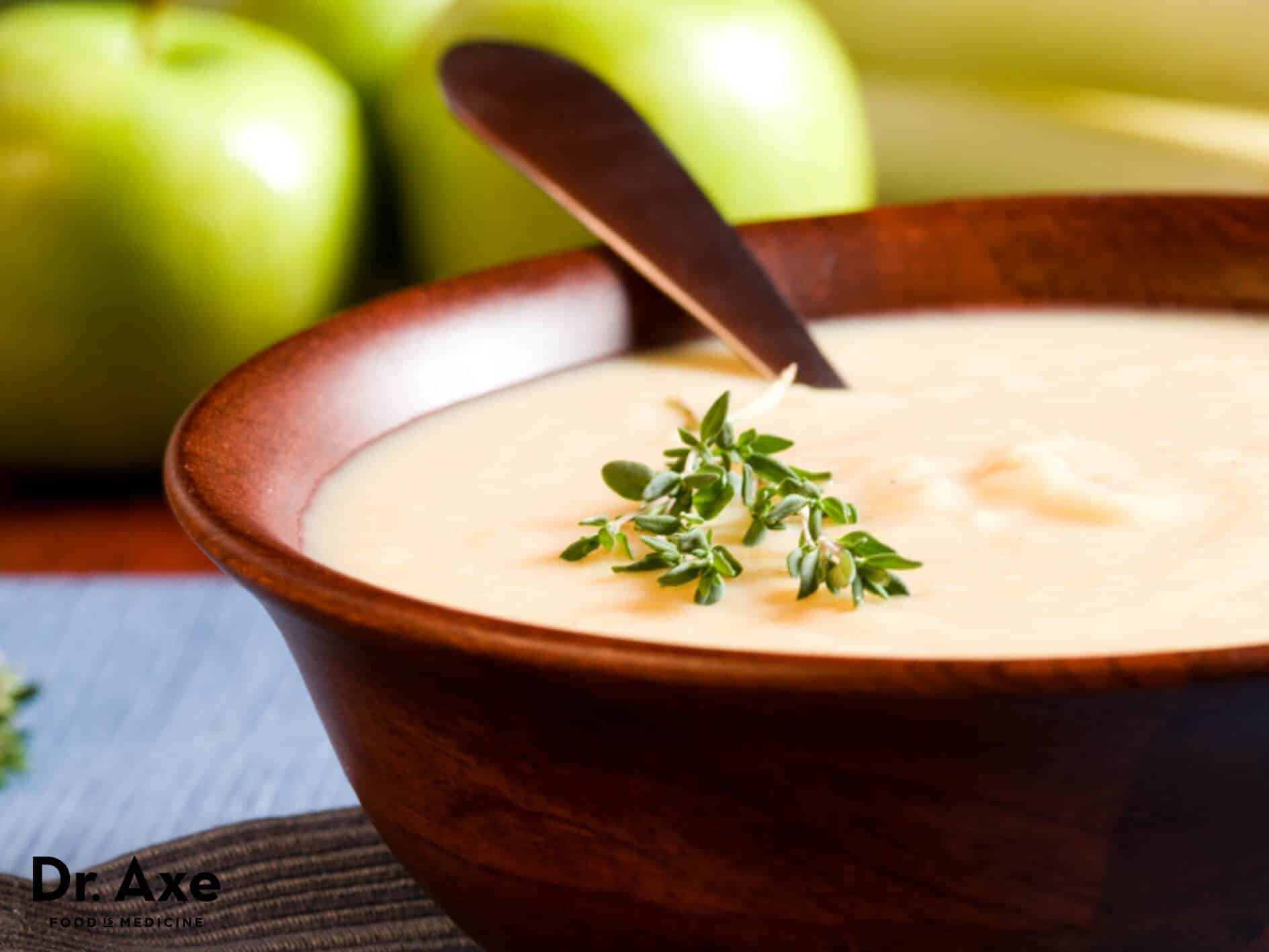 This fennel apple soup recipe is delicious and nutritious! With only 6 ingredients, it's easy to make but still full of good flavor! Try it today!
Ingredients:
2 tablespoons coconut oil
1 onion, chopped
2 (medium to large) fennel bulbs stems removed and diced
2 large apples, peeled, cored and diced
1 quart chicken broth
2-3 sprigs thyme
Directions:
Heat coconut oil in a large pot.
Saute onion over low or medium heat for 10-15 minutes until soft and almost browned.
Add fennel and apples and cook for 5-10 minutes until they start to soften or brown.
Add chicken stock and thyme.
Puree soup in a Vitamix until smooth and creamy.
Serve.