Avocado Bison Burgers Recipe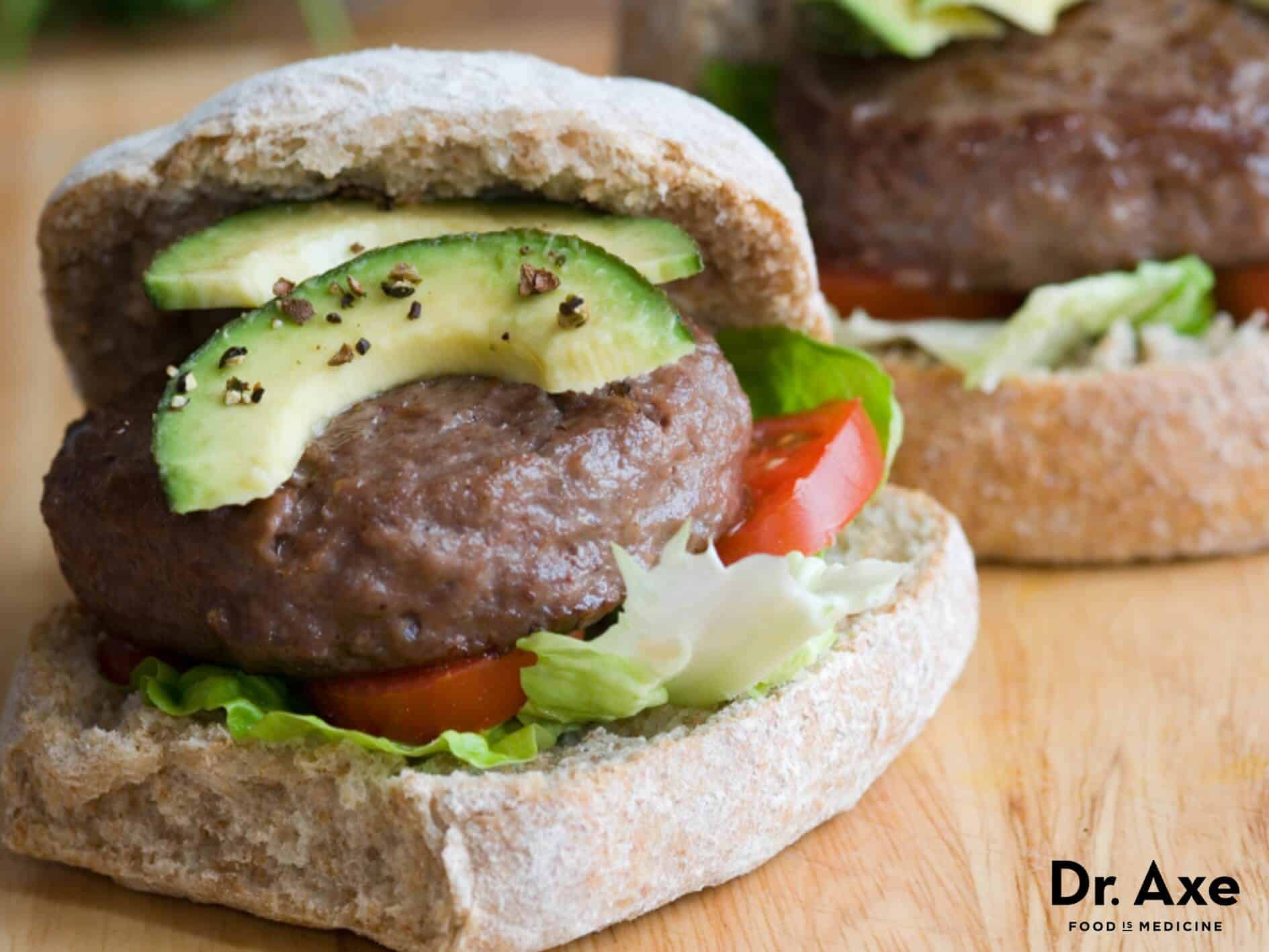 Avocados were first used by the Aztecs and since have been highly sought after for their health benefits. Avocados are high in healthy mono-unsaturated fats such as oleic acid. They also have anti inflammatory properties and are high in potassium, magnesium and fiber.  Try incorporating avocados into your diet with this Avocado bison burger recipe!
Ingredients:
2 pounds grass-fed bison meat, ground
⅔ cup shallots, finely diced
½ cup scallions, sliced
2 tablespoons coconut aminos
1 teaspoon dijon mustard
2 garlic clove, minced
4 teaspoon fresh thyme (or 1 teaspoon dried thyme)
sea salt and black pepper
4 large pieces of iceberg lettuce
1 whole avocado cut into large pieces
1 large tomato cut into slices
Directions:
In a medium bowl, mix all ingredients together.
Form 8 patties.
Chill in refrigerator for about 10-20 minutes to firm up.
Grill over high heat until cooked through to medium.
Serve hot on an Ezekiel bread or gluten free bun topped with lettuce, avocado and tomato slice (or for a grain free option, use butter lettuce leaves instead of a bun).