Dr. Axe

>

Recipes

>

Gluten-Free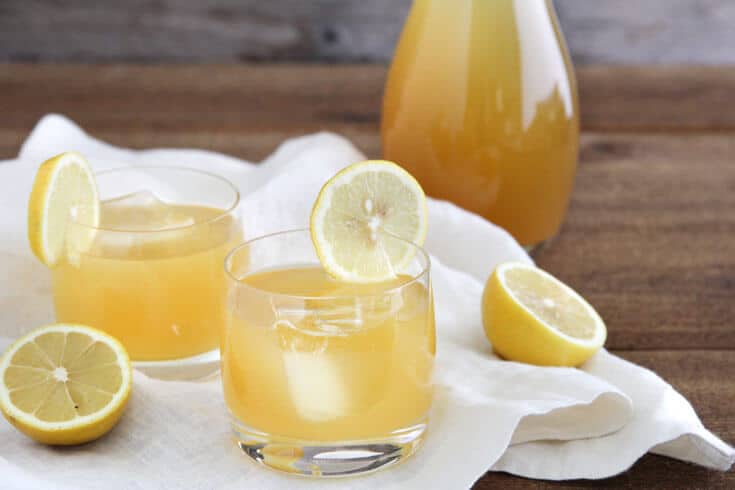 Ingredients:
1 cup ginger, chopped
¾ cup maple syrup (or raw honey)
½ cup apple cider vinegar
⅔ cup lemon juice
5½-6 cups water
Directions:
Fill a 2-quart saucepan 2/3 with water and add ginger.
Bring water to a boil and allow ginger to boil for about 2 minutes.
Remove from heat and let ginger steep for 20 minutes.
In a 2-quart pitcher, add maple syrup, apple cider vinegar and lemon juice.
Strain ginger as you are pouring into pitcher.
Stir and mix all ingredients well.
Can be served warm or on ice.
*Add more water to dilute if needed.
Have you heard of switchel? This refreshing drink dates back to the 1700s, when farmers enjoyed the drink on the fields as a way to cool down during hot days.
Today, switchel is experiencing something of a resurgence as it's become a popular beverage among the hipster crowd. And there's a good reason for it: with inflammation-reducing ginger and apple cider vinegar, one of my favorite natural remedies, it's an easy-to-make drink brimming with healing ingredients.
It doesn't matter what time of year it is — switchel is delicious any season. Let's make it!
Fill a 2-quart saucepan about 2/3 of the way with water and freshly chopped ginger. Bring the water to a boil and let the mix boil for about 2 minutes, then remove the saucepan from the heat and let the ginger steep for another 20 minutes.
Then, in a pitcher, add maple syrup, apple cider vinegar and fresh lemon juice — yum!
Now it's time to add the ginger water. Use a strainer while pouring the water into the pitcher to keep the chopped ginger out. Stir all the ingredients together.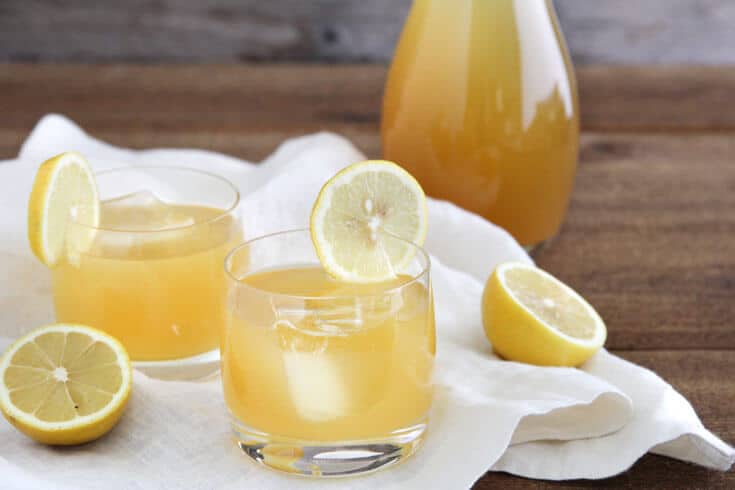 That's all there is to making this switchel! You can enjoy this drink either at room temperature or served on ice. You can even give switchel a little kick and add a splash of alcohol, like gin or vodka, to it. It's a terrific drink to keep on hand to serve kids instead of sugary soft drinks or juices. They'll love it, too!
Get FREE Access!
Dr. Josh Axe is on a mission to provide you and your family with the highest quality nutrition tips and healthy recipes in the world...Sign up to get VIP access to his eBooks and valuable weekly health tips for FREE!
Free eBook to boost
metabolism & healing
30 Gluten-Free Recipes
& detox juicing guide
Shopping Guide &
premium newsletter