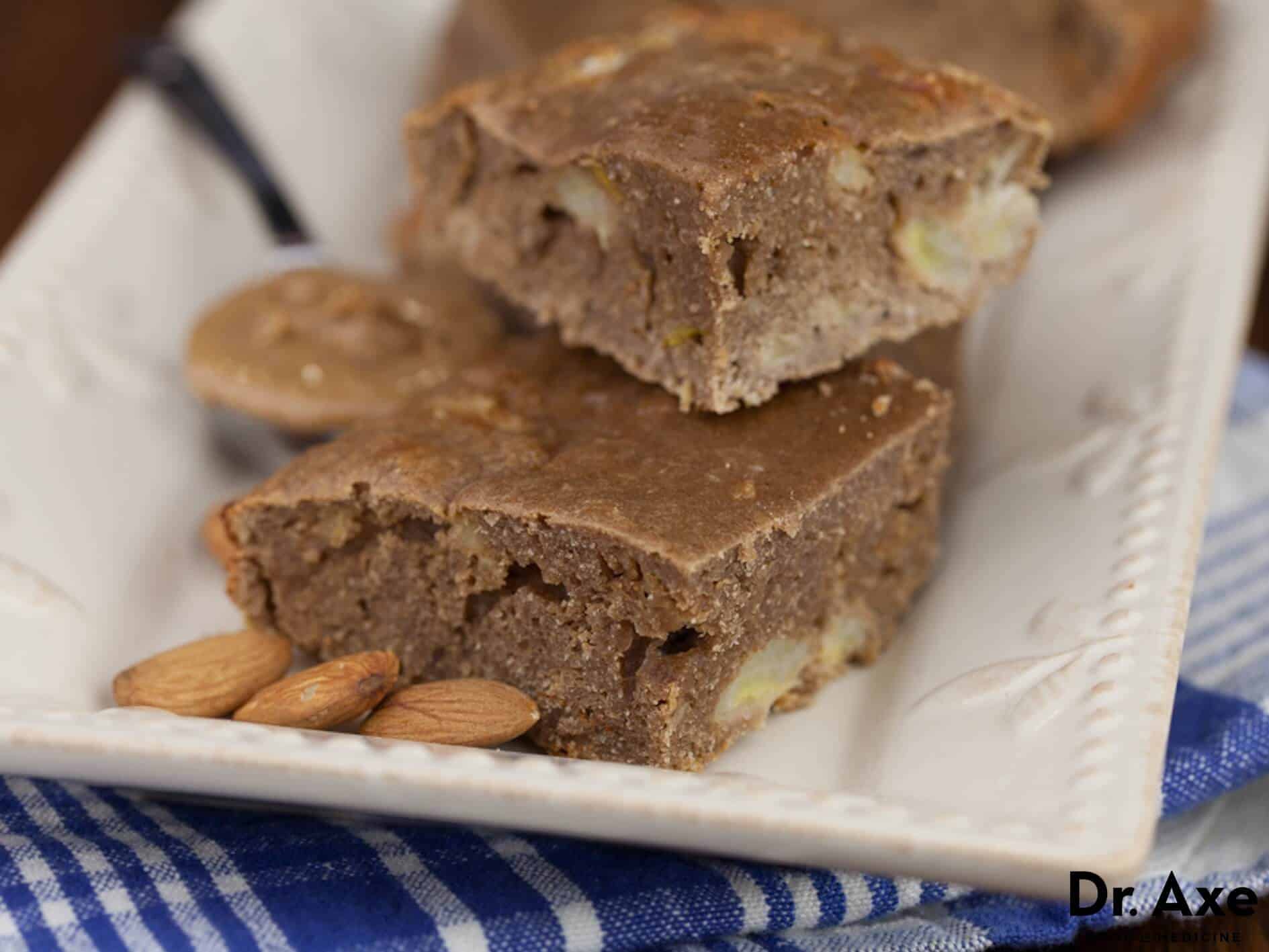 This Almond Butter Banana Protein Bars recipe is high in protein and still a tasty treat. They're easy to make, healthy and delicious!
Almond Butter Banana Protein Bars Recipe
Total Time: 35 minutes
Serves: 9
Ingredients:
1 cup gluten-free oats
1 cup bone broth protein powder
1 cup sprouted almond butter
¼ cup honey
2 mashed ripe bananas
2 eggs
1 teaspoon vanilla extract
Directions:
Preheat oven to 350 F.
Grease 8 x 8 pan with coconut oil or line with parchment paper and set aside.
In a small bowl, add in oats and protein powder and stir.
In a large mixing bowl, add in almond butter, honey, bananas, eggs and vanilla extract.
Mix almond butter mixture until well combined.
Pour in oat mixture and stir again.
Spread batter into pan and bake about 30 minutes or until firm.
Let bars cool before cutting and serve.