This Dr. Axe content is medically reviewed or fact checked to ensure factually accurate information.
With strict editorial sourcing guidelines, we only link to academic research institutions, reputable media sites and, when research is available, medically peer-reviewed studies. Note that the numbers in parentheses (1, 2, etc.) are clickable links to these studies.
The information in our articles is NOT intended to replace a one-on-one relationship with a qualified health care professional and is not intended as medical advice.
This article is based on scientific evidence, written by experts and fact checked by our trained editorial staff. Note that the numbers in parentheses (1, 2, etc.) are clickable links to medically peer-reviewed studies.
Our team includes licensed nutritionists and dietitians, certified health education specialists, as well as certified strength and conditioning specialists, personal trainers and corrective exercise specialists. Our team aims to be not only thorough with its research, but also objective and unbiased.
The information in our articles is NOT intended to replace a one-on-one relationship with a qualified health care professional and is not intended as medical advice.
CBD Oil Benefits, Side Effects and How to Use
March 28, 2019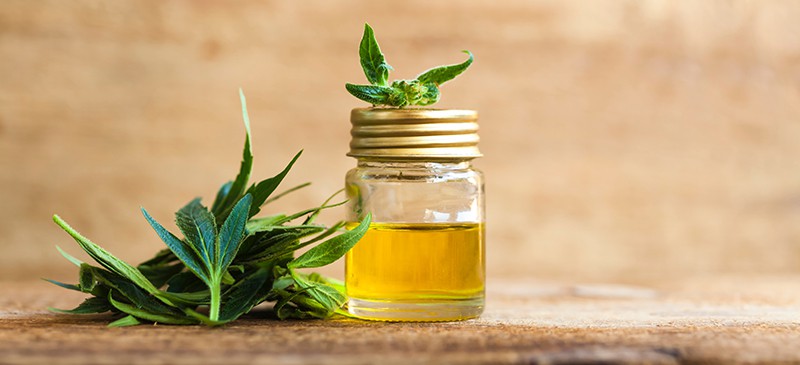 This content is for informational and educational purposes only. It is not intended to provide medical advice or to take the place of medical advice or treatment from a personal physician. All viewers of this content are advised to consult their doctors or qualified health professionals regarding specific health questions. Neither Dr. Axe nor the publisher of this content takes responsibility for possible health consequences of any person or persons reading or following the information in this educational content. All viewers of this content, especially those taking prescription or over-the-counter medications, should consult their physicians before beginning any nutrition, supplement or lifestyle program.
As the hype over CBD oil continues, maybe you've found yourself on the very long list of "canna-curious" consumers who are looking for more information about its potential health benefits and uses.
Although the use of "medical marijuana" continues to be an emotionally and politically charged issue for many people, research is pointing to the amazing health benefits of CBD oil, and Americans are beginning to take notice.
Cannabis oil preparations have been used historically in medicine for millennia. Only recently, cannabis and chemically-related compounds have come back to being considered of beneficial value. A prominent compound found in cannabis, CBD, or cannabidiol, has been shown to have some benefits. What is CBD oil good for? Find out all about CBD, including the extensive CBD oil benefits list, CBD oil uses and the many different CBD oil forms.
What Is CBD Oil?
CBD is one of over 60 compounds found in cannabis that belong to a class of ingredients called cannabinoids. Until recently, THC (tetrahydrocannabinol) was getting most of the attention because it's the ingredient in cannabis that produces intoxicating effects in users. But CBD is also present in high concentrations — and the world is awakening to its possible benefits.
CBD is the major non-euphorigenic component of Cannabis sativa. Some research is beginning to show that CBD is different than other well-studied cannabinoids. All cannabinoids function as ligands, meaning they dock onto the binding site of a protein and have the ability to modulate a receptor's behavior. CB1 receptors are widely distributed, but are particularly abundant in areas of the brain, including those concerned with movement, coordination, sensory perception, emotion, memory, cognition, autonomic and endocrine functions.
Related: What Is CBD (Cannabidiol)? Benefits and How It Works for the Body
CB2 receptors are found mostly in the immune system. Although cannabinoids all have similar structures, they display a wide array of actions at each of the different receptor sites.
However, scientists are finding out that, overall, CBD has very little effect on CB1 and CB2 receptors, which probably explains why it doesn't have the same mind-altering effects as THC, the compound that positively regulates the CB1 receptor. That's why most cannabis grown for recreational purposes are typically very low in CBD and high in THC.
THC does typically come with a long list of health benefits, but the clinical use of this cannabis compound is often limited by its unwanted psychoactive side effects in people. For this reason, interest in non-intoxicating phytocannabinoids, such as CBD, has substantially increased in recent years. In fact, CBD is being used in conjunction with THC for more favorable effects.
CBD also appears to balance some effects of THC. This is probably what makes CBD so appealing.
Side note: In our CBD articles, we use the term cannabis to describe this plant rather than "marijuana."
Types of CBD Oil Products
As the CBD oil market continues to grow, more and more products are being sold online or in your local health food stores. You can find many types of CBD and each one is used in a different way. The most common forms of CBD available include the following. (Of course, you should always consult your healthcare professional prior to using CBD and read and follow all label directions.)
Oils: CBD oils are the most potent and unprocessed form of cannabidiol. CBD oil is removed directly from the flowers, stalks and seeds of the hemp plant during the extraction process. The most effective CBD oils are full spectrum, which means that they include all compounds found naturally in the plant, including the cannabinoids (with trace amounts of THC), terpenes and essential oils. You can find CBD oils in a bottle with a dropper. This allows you to ingest the oil by using it by mouth.
Tinctures: Tinctures are another popular way to use CBD, likely because you can easily gauge exactly how much cannabidiol you are ingesting, like CBD oil. A tincture is usually extracted with alcohol or another solvent. With a tincture, you use a dropper and place the drops in the mouth. Sometimes, manufacturers will use carrier oils, natural flavors or fatty oils in their tinctures.
Concentrates: Like tinctures, CBD concentrates are ingested by placing drops under your tongue. But concentrates are typically much stronger doses of CBD. The high potency isn't ideal for beginners who should start with a low dose and see how they respond.
Capsules: Like any other type of capsule, CBD capsules or pills can be taken with water. This is a convenient way to use CBD, but it gives you less control of the dose. Typically, capsules will contain 10–25 milligrams of CBD.
Topical solutions: Topical CBD products include lotions, salves and lip balms. They are meant to benefit skin,  joint and muscle health, and work when they are absorbed into the skin and through the dermal layers. CBD patches are also available for topical delivery of the compound. This allows the cannabinoids to be delivered directly to your bloodstream.
Edibles: CBD edibles, including chocolates, coffees, baked goods, gums and candies containing the compound, are becoming popular. Although this may be a satisfying way to use CBD oil, it can be more difficult to measure exactly how much CBD you are ingesting and the results may be inconsistent.
Powders: CBD powders are another way to use cannabidiol internally. The powder can be added to water, juice, tea or a smoothie. The highest quality CBD powders will not include fillers, but only natural plant compounds.
Vape oil: CBD vape oil is used for vaping CBD. This requires the use of an e-cigarette or vape pen, which can have side effects when chemicals are heated to high temperatures. There are also CBD waxes available that are used for dabbing the cannabis compound. This also requires heating a small amount of the wax and using a dabbing pen. This isn't recommended for beginners, as it's usually a higher concentration of CBD.
Sprays: Sprays are another product for using CBD internally. The CBD concentration is usually lower in sprays. Read the label for the exact dosage, but usually you spray the solution into your mouth 2–3 times.
Related: CBD Oil Dosage: What's Best?
CBD Oil vs. Hemp Oil
You may notice that some CBD products are made with hemp oil, which can be confusing. What exactly is the difference between CBD oil and hemp oil? CBD is a compound that's extracted from the cannabis plant. Hemp and cannabis both come from the Cannabis sativa species, but it's the amount of THC present in the plant that makes them different.
Hemp oil (also called hemp seed oil) is extracted from the hemp seeds of the hemp plant and it contains very little or no THC. Cannabis, on the other hand, has THC levels above 0.3 percent (usually between 5-35 percent). Because of its low THC levels, you can use hemp oil without feeling "high" afterwards. Hemp is typically grown for industrial purposes, as it's used to make clothing, paper, ropes, carpets, construction materials and plastic composites.
Although the hemp plant contains little or no THC, oils extracted from the resin glands of the plant do contain CBD. Most CBD oil's products are made this way and come from what's referred to as "industrial hemp."
Industrial hemp naturally contains very low levels of THC and high levels of CBD. CBD oil that comes from the hemp plant typically contains less than 0.3 percent THC. Hemp is much easier to grow than cannabis, as it requires less water, no pesticides and minimal care — plus it's adaptable to most climates.
The hemp seed oil in your local grocery store is extracted from the seeds of the plant and can be used for adding flavor to a range of recipes. Hemp seed oil is also popular because it serves as a source of important nutrients, including polyunsaturated fatty acids, terpenes and proteins. Plain ol' hemp seed oil doesn't contain CBD or THC.
Related: CBD vs. THC: What Are the Differences? Which Is Better?
CBD Oil vs Cannabis Oil
What about cannabis oil? Well, unlike both CBD oil and hemp oil, cannabis oil does contain THC and it has intoxicating effects. Cannabis oil comes from the Cannabis sativa plant that's bred for its trichomes.
These trichomes are tiny, hair-like crystals that cover the leaves and buds of the cannabis plant. Trichomes product the hundreds of known cannabinoids that can be found in cannabis. Of the 100+ cannabinoids that have been identified in the cannabis species, CBD and THC have been studied the most extensively for their role in the endocannabinoid system.
Cannabis oil contains both THC and CBD in different ratios, depending on the plant variety. Research shows that cannabis oil may have some benefits. And because cannabis oil does contain THC, there are more potential side effects associated with its use.
Side Effects and Precautions for Health
Possible CBD Side Effects
It appears that CBD oil has few adverse side effects when it's used in appropriate amounts. The most common CBD oil side effects include drowsiness, dizziness, diarrhea, nausea, vomiting, dry mouth, anxiety and changes in mood.
Potential Medication Interactions
We also know that CBD is a potent inhibitor of cytochrome P450 isoenzymes. The CYP 450 enzyme system works to metabolize prescription drugs and eliminate toxins from the body. Because it alters CYP 450 isoenzymes, CBD may inhibit our body's ability to metabolize certain drugs, causing them to stay in the body system longer.
That's why it's important to consult with your healthcare professional before using CBD.
Choosing the Right Product — a Safe CBD Oil
As the popularity of CBD products continues to grow, more manufacturers are jumping on the bandwagon. This can be a great thing for consumers who are looking to get the best CBD products out there.
But it also requires careful research before making a purchase. Because the cannabis plant readily absorbs pesticides, heavy metals and other chemicals that are in the soil and water, it's so important that cannabis plants are frequently tested while they are growing. And it's up to manufactures to test CBD products, too. When you are shopping for CBD oil, look for products that have been tested for contaminants and for CBD vs. THC levels.
How to Use and Where to Buy It
There are several ways to use CBD, including in capsule, topical, edible or drop forms. You can use lotions or oils containing CBD on your skin, place a few drops in your mouth or vape CBD oil.
Generally speaking, ingesting CBD oils using a dropper is typically the easiest way to stay in control of exactly how much you are taking. Plus, pure CBD oil will not contain additives that come with side effects. Remember, when you are using CBD oil or any kind of cannabis product, you must read the product label to determine the best dose for you.
Here are a few tips to help you choose a CBD oil product and determine the best dose for you (in conjunction with your healthcare professional):
Read the label to find out the total milligrams of CBD in the entire bottle/product and how many milligrams are in one standard dose. CBD products vary in potency, with some containing more total CBD than others. Most products will have on the label exactly how much CBD is in one dropper or drop, so you'll be able to tell exactly how much is in there.
Check the CBD and THC ratio. Some products may contain micro-doses of THC. But if you are looking for a product that's strictly CBD and doesn't come with the chance of experiencing any intoxicating or euphoric effects, then go for a product that contains no THC at all.
Start with a small dose and work your way up if needed. Sometimes, a standard CBD oil dose is determined by your body weight, but this rule doesn't work for everyone. Some people are more sensitive to cannabis compounds than others.
Be aware of the desired effect prior to using CBD oil. If you know exactly what you are looking for from using CBD oil, then it will be easier for your healthcare professional to determine the proper dose.
Where do you buy CBD oils? You may have noticed that CBD products are everywhere these days. You can easily find CBD oil and other products online and in certain health food/vitamin stores or spas. To separate the highest quality products from the rest, look for one that has a certificate of analysis, or COA. This means that the manufacturer tests the product for contaminants, and it meets lab standards.
You also want to purchase a CBD product that clearly states how much CBD is present and if it's made with any other cannabis compounds or ingredients.
Vape pens may contain a solvent called propylene glycol. When you burn this solvent at high temperatures, it can degrade into formaldehyde and cause dangerous adverse reactions.
Final Thoughts
CBD is one of over 60 compounds found in cannabis that belong to a class of ingredients called cannabinoids; it is the major non-intoxicating component of Cannabis sativa.

CBD oils are available in many forms. You can find products that provide CBD as a tincture, concentrate, capsule, topical solution, wax, edible and patch.