This Dr. Axe content is medically reviewed or fact checked to ensure factually accurate information.
With strict editorial sourcing guidelines, we only link to academic research institutions, reputable media sites and, when research is available, medically peer-reviewed studies. Note that the numbers in parentheses (1, 2, etc.) are clickable links to these studies.
The information in our articles is NOT intended to replace a one-on-one relationship with a qualified health care professional and is not intended as medical advice.
This article is based on scientific evidence, written by experts and fact checked by our trained editorial staff. Note that the numbers in parentheses (1, 2, etc.) are clickable links to medically peer-reviewed studies.
Our team includes licensed nutritionists and dietitians, certified health education specialists, as well as certified strength and conditioning specialists, personal trainers and corrective exercise specialists. Our team aims to be not only thorough with its research, but also objective and unbiased.
The information in our articles is NOT intended to replace a one-on-one relationship with a qualified health care professional and is not intended as medical advice.
Can Deer Antler Spray Build Strength and Endurance?
July 16, 2017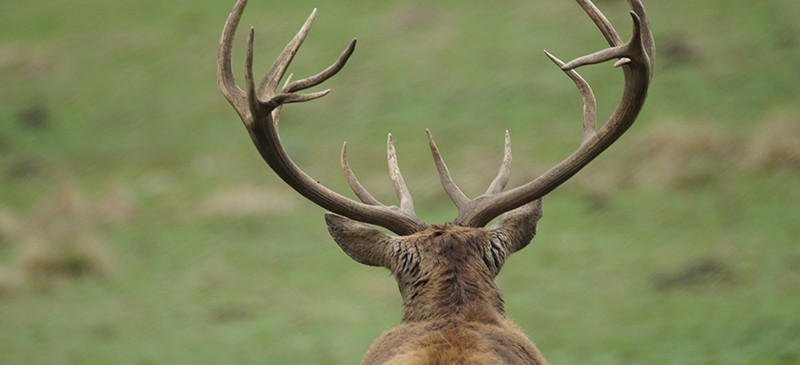 Deer antler spray — a supplement commonly used in the fitness and sports industries that has a long history of use in Eastern medicine — is pretty much as strange as it sounds. Derived from the tissue found inside deer antlers, it's reported to work by providing IGF-1 (insulin-like growth factor), a natural growth hormone found inside the human body that has potential to increase muscle mass and support recovery from injuries.
According to an article published by Business Insider, between 20 to 40 percent of professional MLB and NFL athletes admit to purchasing and using deer antler spray (also called "deer antler velvet"). They hope to benefit from its performing-enhancing effects. (1) Some famous athletes turn to deer antler spray in hopes of promoting growth of new tissue cells or gaining strength due to more easily putting on lean muscle mass.
Does research show that deer antler spray actually works? It depends on who you ask. Many testimonials claim that the supplement has real benefits. But there haven't been many well-controlled studies showing it's safe and effective.
Although the World Anti-Doping Agency (WADA) does not currently list deer antler spray as a banned substance, it still warns athletes that taking the supplement may have negative consequences. According to the WADA website:
Deer Antler Velvet Spray may contain IGF-1 and WADA recommends therefore that athletes be extremely vigilant with this supplement because it could lead to a positive test. There can be no guarantee that IGF-1 taken orally will not influence the plasma level of IGF-1, which may then influence the result of anti-doping tests. (2)
What Is Deer Antler Spray?
Velvet supplements from elk or deer antlers actually have been used for various health benefits for centuries in Eastern medicine. There's evidence of their use dating back to the Han dynasty in China (between the years of 206 B.C. to 220 A.D.).
Deer antler spray is a supplement. It's made from the immature tissues surrounding bone and cartilage found inside the tips of live deer antlers. The antlers naturally contain IGF-1. This helps them to grow rapidly. The tissue is taken from the deer antlers before they fully grow and harden. Then it's flash-frozen to make supplements. (3)
Farmed North American elk or wapiti (Cervus canadensis) and the European red deer (Cervus elaphus) are the main sources of antler for commercial use. The animals are not harmed in the process of extracting the substance from their antlers. Deer antler products are found in pill, powder or spray forms.
Even though many experts on performance-enhancing supplements and banned substances feel that deer antler is a waste of time and money, not everyone agrees. Some claim that using deer antler spray or other related products have helped with:
Slowing signs of aging
Boosting muscle recovery following exercise or training
Preventing fatigue and increasing energy
Developing muscle mass
Increasing speed or strength
Repairing injuries including those affecting tendons or joints
Reducing symptoms of arthritis
Maintaining strong bones and joints
There is some evidence that deer antler spray may work for improving performance and physique. However, it seems that an individual needs to take very high doses in order for these benefits to occur.
In studies where the supplement was effective, injections of very concentrated extracts were used. Injections may be the most effective, and likely the only, way that deer antler works. This is because IGF-1 is mostly destroyed when it passes through the digestive system. Because of this, swallowing deer antler supplements would practically be useless.
Nutrition Facts
Deer antler products contain mostly amino acids (that form proteins) along with growth factors, which are poly-peptide bonded amino acid chains. (4)
The most abundant growth factor is IGF-1. However, it isn't a factor found in these products. Depending on the specific brand, deer antler spray/powder/capsules may contain amino acids and growth factors including: (5)
Insulin-like growth factor (IGF) 1 and  II
Chondroitin sulfate, major glycosaminoglycan with small amounts of keratan sulfate, hyaluronic acid, and dermatan sulfate
Nerve growth factor (NGF) and neurotrophins
Transforming growth factor beta (TGF-B), which helps with cell growth, cell proliferation and cell differentiation
Bone morphogenetic proteins (BMPs), which support bone mass
Epidermal growth factor (EGF), which helps to form the skin
Erythropoietin (EPO), which helps with red blood cell production
Fibroblast growth factor (FGF), which helps with injury/wound healing, embryonic development and various endocrine signaling pathways
Calcium, phosphorus, iron and zinc
Amino acids such as glycine, alanine, proline, and glutamic acid
And others that support the immune system and cardiovascular systems, such as platelet-derived growth factor (PDGF), transforming growth factor alpha (TGF-A), interleukins, and vascular endothelial growth factor (VEGF)
Currently, IGF-1 is banned by both the World Anti-Doping Agency and the Food and Drug Administration (FDA). However, deer antler spray seems to provide only very small amounts of IGF-1. This is why it's no longer considered illegal. Insulin-like growth factor is also naturally found in other animal-derived foods, including eggs, milk and red meat. Some experts believe that the amount of IGF-1 obtained from using deer antler products is really not much more than from eating these foods.
The FDA considers deer antler spray (or deer antler velvet) to be a dietary supplement. This means it doesn't need to be extensively studied and regulated like medications. For this reason, it can be hard to tell what the actual concentration of active ingredients or IGF-1 is in various supplements. Plus products can differ quite a bit from one brand to another in terms of their purity and effectiveness.
One of the leading companies in the world that manufacturers deer antler spray is called Nutronics Labs. According to information posted on their website, they have been making deer antler supplements for two decades. They state that their deer antler products range in concentration/strength from about 25,000ng (nanograms)–200,000ng of IGF-1. According to studies done by Nutronics Labs, deer antler powders appear to be less concentrated with IGF-1. They also may be poorly absorbed compared to deer antler extract.
The company has found that powders have only about a 15–20 percent absorption rate of IGF-1. This is due to how the digestive system breaks down the powder. Nutronics states that their "proprietary sublingual spray delivery system" is superior to many competitors because it offers "enhanced bioavailability" of IGF-1. They also point out that "it is not the milligrams of Deer Antler Velvet in the product, it's the content of IGF-1 and other Growth Factors in Deer Antler Velvet, that makes the difference."(6)

Potential Benefits of Deer Antler Spray
To be clear, some doctors and researchers have stated that they feel deer antler spray is unlikely to cause any significant benefits. This is because it only provides very small amounts of IGF-1, some of which may not even be fully absorbed.
However, studies do show that higher doses, or using very high-quality supplements, may contribute to some improvements in performance, body composition, etc. IGF-1 itself has been studied extensively. It can certainly change the way the body looks and operates. Whether or not the role of IGF-1 in the body will translate into any real benefits when obtained from deer antler products will depend on the specific person and dosage used.
1. May Impact Muscular Strength
As men and women get older, they naturally start producing less human growth hormone (HGH). So levels of IGF-1 also decline with age. The liver produces IGF-1 when HGH is released.  HGH is converted to IGF-1. Aside from someone's age, IGF-1 levels will vary depending on a person's sex (men generally have more), level of activity, their diet, genetics and lifestyle.
IGF-1 is currently on the World Anti-Doping Agency's prohibited list due to how it gives athletes an unfair advantage in terms of building strength and muscle mass. (7) However, it's still legal to use supplements that may provide IGF-1 or similar effects. Most of the studies that show positive results from using deer antler supplements have used high doses. And some have tested the product on animals (mice or rats) rather than humans.
A 2014 study published in Evidence Based Complimentary and Alternative Medicine tested whether or not deer antler extract would have an effect on fatigue in mice who were led to swim distances. The findings suggested that deer antler "might increase the muscle strength through the upregulation of genes responsible for muscle contraction and consequently exhibited the anti-fatigue effect in mice."
Deer antler seems to have a positive effect on genes involved in nine different signaling pathways that affect muscles, endurance and fatigue. These include GnRH signaling pathway and insulin signaling pathways, in addition to levels of troponins. (8)
Deer antler may contribute to increases in muscle strength by increasing Tpm2 expression. This affects how muscles take up proteins and repair themselves. Other studies show some evidence that deer antler extract helps prevent muscle fatigue by activating the lactate dehydrogenase activities and reducing the levels of blood lactic acid and serum urea nitrogen.
2. May Help Support the Immune System and Recovery
Studies have found that deer antlers themselves contain a highly concentrated amount of essential trace minerals, fatty acids, amino acids and growth factors that can all support the immune system. This includes the gastrointestinal tract, where the majority of the immune system is found. Antlers contain minerals such as: calcium, phosphorus, magnesium, iron, potassium and sodium in addition to numerous minor components.
Elk velvet antlers have been shown to contain chondroitin sulfate. This has a growth-promoting effect on cells throughout the body, which helps with recovery. This includes cells in the gut. It is believed that cartilage proteoglycans regulate water retention and differentiation and proliferation of chondrocytes inside cartilage tissue. Four types of collagen (I, II, III, and X) have also been identified in deer antlers. The collagen may provide benefits including rebuilding damaged parts of the GI tract, skin and joints. This might be beneficial for preventing or helping to treat leaky gut syndrome, which contributes to widespread symptoms.
3. Can Help Keep Bones Strong
For centuries, use of deer antler products has been linked to muscle and bone strengthening activity. It's been used in treating bone fractures and preventing osteopenia or weakness due to aging and illnesses.
A 2015 study published in Evidenced Based Complimentary and Alternative Medicine fed mice a diet containing 10 percent elk velvet extract (EVA) to test its effects on physical growth and bone development.  Researchers measured the mice's body weights, blood chemistry, kidney and testis/ovary functions, and bone traits weekly. They found that "Mean body weights were higher in the EVA group at 4–8 weeks in males, and at 5 weeks of age in females." The mice fed EVA also experienced changes in kidney function and increased femoral bone length by 5 weeks old. Levels of alkaline phosphatase (ALP) increased in EVA group.
However, calcium and phosphorus levels (which are important for bone growth) did not differ among groups. Overall, the researchers concluded that "our results seem to support a role for dietary supplementation of EVA on growth and bone development in this model." (9) However, it's important to point out that this is a very high dose. It's significantly above what most would take in supplement form.
4. Supplies Collagen and Minerals That Support the Joints & Skin
One study published in the Journal of Ethnopharmacology found evidence that use of deer velvet antler may help strengthen joints and bones, reducing symptoms like joint pain associated with osteoarthritis. (10)
After rats with osteoarthritic symptoms were given total velvet antler polypeptides from red deer (TVAPL) for 12 weeks, they showed signs of significant reversal in osteoporosis. The researchers found improvements in the rats' bone weight coefficient (BWC), bone mineral density (BMD), and bone mineral content (BMC). They believe these effects were due to proliferation of cartilage and osteoblast-like cells, in addition to reductions in inflammation due to inhibition of interleukin-1 (IL-1).
Other studies have shown that due to its supply of collagen and IGF-1, deer antler spray may promote wound healing and cause hair growth by enhancing the expression of growth factors. (11)
5. May Help Improve Stamina, Fitness and Strength
Many testimonials exist — including some from famous athletes and celebrities such as Ray Lewis or Mario Lopez — that deer antler is helpful for athletic performance and recovery of muscles. However, study results have not found strong evidence that this is necessarily true.
One double-blind study published in the International Journal of Sports Nutrition and Exercise Metabolism tested whether or not deer antler velvet powder or extract had an impact on aerobic performance, endurance and "trainability of muscular strength" compared to a placebo. The subjects were adult males. They were given either a placebo, or deer antler extract or powder supplementation over a  10-week period while undergoing a strength-building routine. The men were measured for muscular strength, endurance, and VO2max before and after using deer antler. These results were determined by measuring circulating levels of testosterone, insulin-like growth factor, erythropoietin, red cell mass, plasma volume, and total blood volume.
All groups experienced a significant improvement in strength. But the deer antler powder group showed the greatest increase in isokinetic knee extensor strength and endurance. However, it's possible that this was due to exercise program rather than using the deer antler powder. None of the men in any group showed evidence of endocrine, red cell mass or VO2max changes. Therefore, researchers concluded that the "findings do not support an erythropoetic or aerobic ergogenic effect of deer antler velvet." (12) On the other hand, this was a small study, with only 12-13 men in each group. This means that further testing is needed to confirm the validity of the results.
How to Use
If you choose to try deer antler spray, look for a product sold by a reputable brand that guarantees the ingredients and concentrations listed on the package. Nutronics Lab recommends the following regarding dosage of deer antler spray products:
Read the directions of the specific product you're using because concentrations can differ significantly. Shake the product well before using it. Start by using 2 sprays under the tongue, 3 times per day. Hold the contents of the spray in your mouth for about 20 seconds before swallowing.
If you're using a higher concentrated product (such as those with up to 200,000 IGF-1), you may need to apply more drops, sometimes up to 12–14 drops under the tongue 3 times per day. Hold for 20 seconds before swallowing for best results.
Deer antler spray products are not cheap. Expect that buying a high-quality product will set you back about $60–$100 per bottle. When taken as directed, each bottle should last you about one month. You don't need to refrigerate the spray. However, keep it away from very hot temperatures to preserve the chemical composition of the product. Manufacturers claim that you can start experiencing benefits within 3–4 days. However, results definitely differ from one person to the next.
Risks and Side Effects
If you have any existing medical condition that requires taking medication, always consult your physician before taking any new products. Discuss if deer antler spray will be safe for you to use if you have a history of serious hormonal problems, heart disease, liver or kidney disease, or any other serious condition.
It's also not wise to stop taking any medications you've been taking or to end physical therapy sessions/exercises because you've started taking deer antler spray. Always follow up with your doctor or therapist if you have questions about changing your recovery plan regarding an injury or illness.
Final Thoughts
Deer antler spray is a supplement. It's made from the immature tissues surrounding bone and cartilage that are found inside the tips of live deer antlers
Deer antler spray (or supplements like extract or powder) contains amino acids, many growth factors (like IGF-1), collagen and trace minerals.
Opinions and study results have been mixed regarding its effectiveness. But deer antler spray may be useful for promoting muscle strength or recovery, joint health, bone strength, immune system support and endurance.