This Dr. Axe content is medically reviewed or fact checked to ensure factually accurate information.
With strict editorial sourcing guidelines, we only link to academic research institutions, reputable media sites and, when research is available, medically peer-reviewed studies. Note that the numbers in parentheses (1, 2, etc.) are clickable links to these studies.
The information in our articles is NOT intended to replace a one-on-one relationship with a qualified health care professional and is not intended as medical advice.
This article is based on scientific evidence, written by experts and fact checked by our trained editorial staff. Note that the numbers in parentheses (1, 2, etc.) are clickable links to medically peer-reviewed studies.
Our team includes licensed nutritionists and dietitians, certified health education specialists, as well as certified strength and conditioning specialists, personal trainers and corrective exercise specialists. Our team aims to be not only thorough with its research, but also objective and unbiased.
The information in our articles is NOT intended to replace a one-on-one relationship with a qualified health care professional and is not intended as medical advice.
Top 50 Fitness Influencers Who Inspire Us to Get Fit!
July 6, 2017
Maybe you've hit a rut in your workout routine or need some #fitspo to try something new. Whatever the case, these 50 fitness influencers fit the bill are a mix of personal trainers, fitness instructors, workout gurus and professional athletes can inspire you to step up your workouts, lose weight fast and give you some creative new exercise and diet ideas.
These big time fitness leaders are creating a buzz through online fitness communities, social media, live classes and traditional media so you can learn from them whenever you are. These women and men prove that when you set a goal, it's not made lightly. These folks live and breathe fitness and, yes, it shows.
Here's a list of the top 50 fitness influencers who are inspiring the world to look good, feel good and fight disease through fitness.
1. Karena Dawn & Katrina Scott
Tone It Up
These "beach babes" bonded in 2009 over their love for working out and, in the process, have built the Tone It Up empire. Heavily influenced by SoCal's easy breezy lifestyle, the TIU girls are known for their butt-kicking beach workouts, hefty Tone It Up meal plans and a supportive community across their channels.
Fun fact: While working as a personal trainer, Katrina found she was neglecting her own healthy habits and used herself as a test for the Tone It Up program.
2. Cassey Ho
Blogilates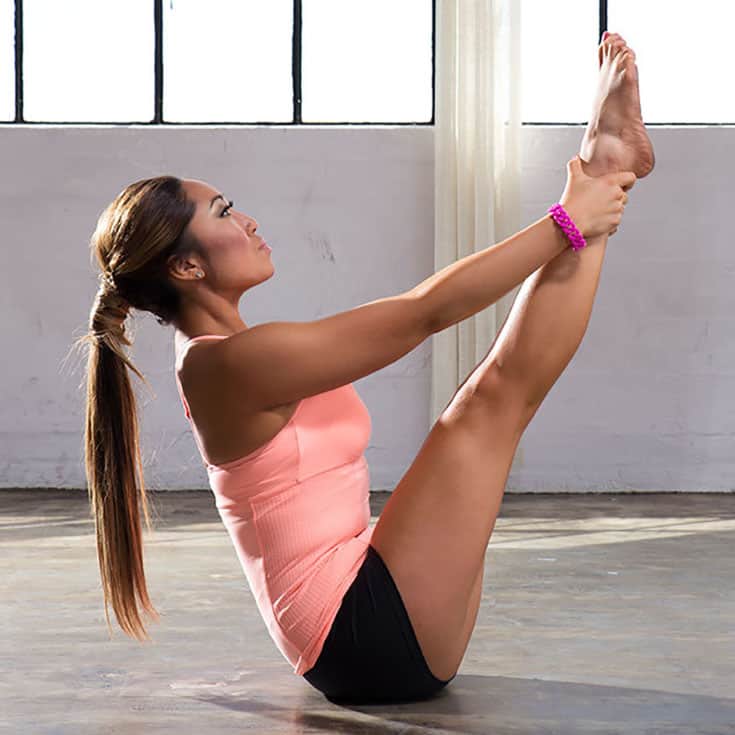 Bubbly Cassey is one of YouTube's biggest fitness success stories, but her followers love her because she keeps it real. She publishes regular free videos that usually don't require equipment, advocates for healthy eating with cheat days and is quick to remind her followers that the "right" body is the one you have; her tongue-in-cheek "The Perfect Body" video went viral a few years ago.
Cassey might have started with Blogilates, but she's branched out — her POP Pilates workouts are now taught at gyms across the U.S., she's created PIIT 28, an at-home interval Pilates workout and has her own activewear line, POPFLEX.
3. Kayla Itsines
Bikini Body Guides

Scroll through #BBG on Instagram and you'll see thousands of posts from women all over the world who follow Kayla Itsines' popular Bikini Body Guides. The Aussie trainer got her start with the ever-popular BBG, which incorporates strength training along with cardio, but she's expanded past social media into new platforms: there's now the Sweat With Kayla app, in-person boot camps worldwide and a print book, The Bikini Body 28-Day Healthy Eating & Lifestyle Guide.
4. Natalie Jill
Natalie Jill Fitness

Natalie credits hitting rock bottom with her health and fitness transformation: after her marriage ended, she lost her house, was demoted at work and battled with depression. Her low period and battle with Celiac disease inspired Natalie to set off a diet and fitness transformation that she's unflinchingly honest about sharing with the world.

This husband-and-wife fitness team gained a massive following as the tough love trainers on the successful Extreme Weight Loss program. On their own, they're each certified trainers and instructors but, together, the duo is unstoppable. They've just launched a new workout app, Transform With Chris and Heidi, and are open with the joys and tribulations of raising their children and incorporating a healthy lifestyle in everyday life.
6. Jamie Eason
The former NFL cheerleader is known as the female face of Bodybuilding.com, where she has her 12-week transformation plan. A devout Christian, Jamie discovered her love for fitness and nutrition after being diagnosed with breast cancer at just 22 years old, and has parlayed that into a career training and helping and inspiring thousands of women (and men!) to pick up weights and adopt a fit lifestyle.

His size might be intimidating — there's no doubt he was a professional wrestler at one point! — but it's Dwayne "The Rock" Johnson's attitude and cheerful personality that makes him so inspirational.
The items he released with Under Armour sold out in days, and when he's not starring in hit films like the Fast and Furious franchise or giving us a glimpse into his lifestyle on his Instagram feed ­(88.8 million followers!), he works with the Dwayne Johnson Rock Foundation, a charity working with at-risk and terminally ill children.
She became an Instagram sensation thanks to her assets, but Jen Selter has parlayed her social media following into her full-time job. She offers lower body "belfie"-worthy workouts, lifestyle and diet tips on her website along with fostering her #seltering community.
9. Emily Skye
She's well known as a Reebok ambassador and fitness model, but wasn't always the healthy woman she is now. The Australian model struggled with her body image and the pursuit of never being thin enough.
These days, her F.I.T. programs focus first on a healthy mind and then nutrition and exercise. Emily's known for her honest social media posts, particularly on Instagram, where she's documenting her latest transformation to her 10 million followers — her first pregnancy!
 10. Joe Wicks
The Body Coach

Joe started posting workouts on Instagram in hopes of attaining more clients for his personal training business, and boy did he ever. Known as "The Body Coach" and founder of the SSS Plan (Shift, Shape, and Sustain), Joe eschews things like "clean eating" low-calorie diets in favor of simply eating whole foods that taste good and combining them with HIIT training.
It's working: He released three books in 2016, each of which shot straight to #1 in the UK, where Joe is from, and he boasts more than 4.5 million followers across Instagram and Facebook.
11. Simeon Panda

Simeon Panda was working at an accounting software company when he started vlogging on YouTube about his workouts in 2013. Since then, he's left the 9-to-5 grind to become a "fitness entrepreneur and motivator" with a devoted following.
While his bodybuilding how-to videos are popular, it's his inspirational ones, like this "Ambition Over Everything" one, that get the views of more than 1.4 million people. Simeon has since released his own bodybuilding plans, fitness accessories, supplements and clothing.
12. Jen Widerstrom
Jen's well-known for her role as a trainer on The Biggest Loser and sharing her workouts on Instagram, but it's her authenticity that keep her fans coming back for more. Jen's post about belly rolls and unflattering photo angles garnered more than 22,000 likes, while a photo of her pre-training self reminded followers that now is the time to make healthy choices.
13. Rachel Brathen
Yoga Girl
You'd be forgiven for not knowing the name of one of social media's largest yoga accounts in the world— after all, Rachel built her following as "Yoga Girl." This Swedish yogi with 2.1 million Insta followers shares information on her healthy lifestyle, yoga practice and new baby, often set on the beachy landscapes of Aruba, where she's based and runs a yoga studio.
She also runs the platform oneOeight, which allows yogis from around the world to practice alongside her. With two non-profit organizations and a New York Times best-selling book under her belt, it doesn't look like Yoga Girl is slowing down anytime soon.
14. Jillian Michaels
She was first introduced to the world as one of the trainers on The Biggest Loser, but Jillian has been steadily expanding her empire over the years. She hosts a popular podcast, has about a dozen workout videos and several best-selling books.
Her unique style combines strength training, HIIT workouts, martial arts (she's a black belt in Akuari-Do) and a good dose of inspiration. With 4.1 million followers across Facebook and Instagram, she's definitely doing something right.
15. Tony Horton
It's hard to believe that this fitness legend is nearly 60 years old. Tony's best known for creating the popular at-home, butt-kicking P90X workouts of the '00s, but he's done a whole lot more than that.
He's regularly on the motivational speaker circuit, has authored two books and recently released his military-inspired "22 Minutes Hard Corps" workout, in addition to a skin and haircare line. The years might be going by, but Tony keeps reinventing himself, and his 600,000+ followers are loving it.
16. Lebron James
Does he need an introduction? Not only is Lebron one of basketball's best players, but he's got plenty of off-the-court skills, too. One of the ways Lebron gets his edge is with a crazy recovery program he follows during the playoffs which include: active recovery stationary bike, healthy breakfast, electrolyte beverages, basketball practice, ice bath, massage therapy, PNF stretching, muscle stimulation, 1–2 hour nap, muscle work, cryotherapy and dinner with meat, vegetables and whole grains.
This type of health regime can keep "The King" Reigning in the NBA for years to come.
17. Rich Froning Jr.
Known as the "Fittest Man on Earth" thanks to finishing first in the CrossFit Games in 2011–2014, Rich took the CrossFit world by storm and hasn't turned back. His social following is largely on Instagram, where he has more than 1 million followers peeking into his life as a husband, dad and, of course, WOD extraordinaire.
18. Kelly Starrett
Mobility WOD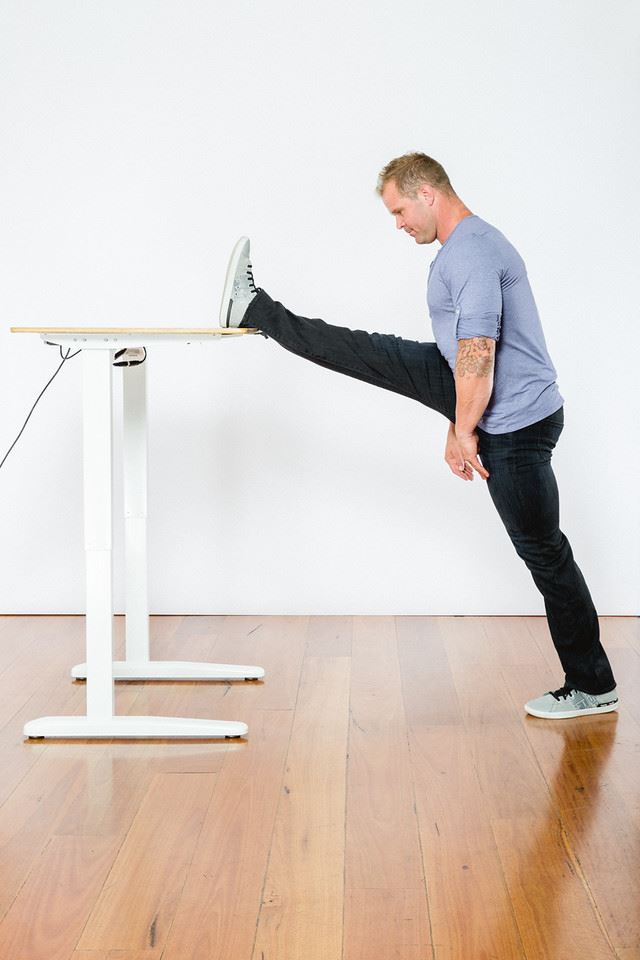 In a sport like CrossFit that often emphasizes strength and power, Kelly's MobilityWOD complements the tough workouts with a focus on guided movement, mobility instruction and injury prevention. He's known as a physical therapist to some of the sport's biggest athletes, but both beginner and advanced CrossFit athletes — or anyone, really! — can reap the benefits of his program. And people are; his site gets more than 366,000 visitors a month.
19. Chalene Johnson
You might have seen Chalene on one of the many fitness DVDs she's filmed, but there's a lot more to this TurboFire instructor. Along the way of building her fitness business, she's learned a lot about what makes a successful business, and now Chalene shares what she's learned with others.
Along with her husband, Chalene runs a series of online seminars and tools to help small business entrepreneurs reach their goals.
20. Shaun T.

With his popular dance-based program "Hip Hop Abs," killer "Insanity" series and keep-it-real attitude, Shaun T. has been a fixture in the fitness scene for more than a decade. His social media profiles, which reach more than 2 million fans, frequently feature quick workouts and challenges, motivational chats and glimpses into his personal life.
He has a close relationship with other fitness personalities, too: he and Chalene are teaming up to create a new home workout program. With these two at the helm, it's bound to be killer!
21. Tim Ferriss
He burst on the scene with "The 4-Hour Workweek," but these days, Tim tackles a whole lot more. He regularly discusses health, fitness and life hack topics on his wildly popular podcast, which enjoyed more than 150 million downloads in 2016 — and 2.6 million visitors a month.
22. Tom Brady
No matter how you feel about the New England Patriots, there's no denying quarterback Tom's football skills ­— and his popularity, with nearly 7 million followers. These days, if you want to eat like Tom, you can to. He's teamed up with home meal service Purple Carrot to create TB12 Performance Meals, which are high-protein, gluten-free and plant-based. He is also a big fan of bone broth, which is why he is going to be playing football into his 40s!
Related: TB12 Method: How to Follow the Tom Brady Diet Plan
This CrossFit athlete is a double threat: at just 28 years old, not only was she 2014's Fittest Woman and has performed in eight CrossFit Games, but she's also a chemical engineer. Camille's 1.5 million social media fans love following snippets of her workouts, photos of yummy snacks and images of her totally defying gravity.
24. Jennifer Cohen
No gym, no problem. Jennifer is best known for her workouts that require little-to-no equipment and a focus on fitness in everyday life. She's the author of "Strong is the New Skinny," and is most active on Instagram, where almost 14,000 fans follow along on her workouts, date nights and inspirational quotes.
25. Adriene Mishler
Yoga With Adriene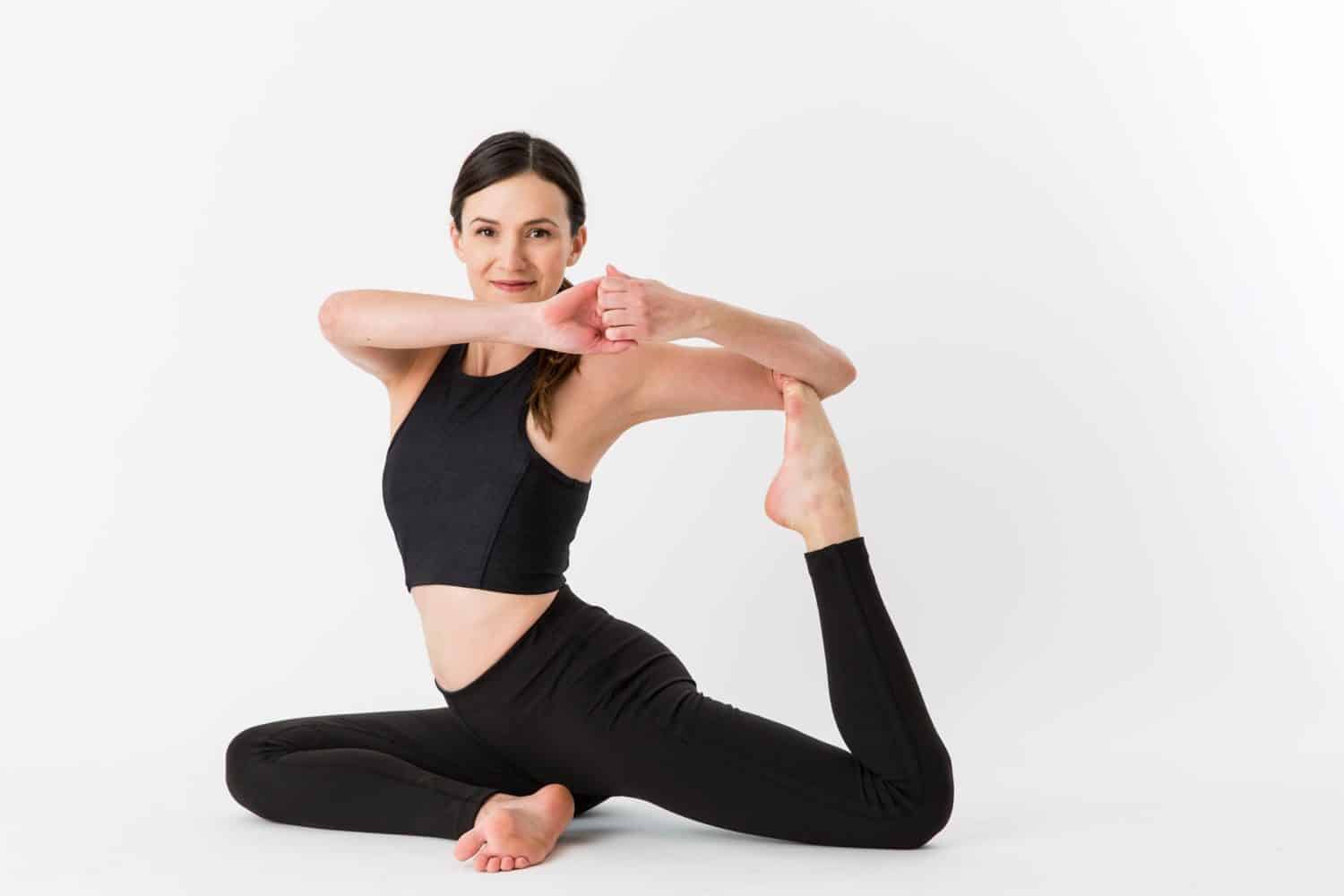 "Find what feels good" is this yogi's mantra, and it's one she's quickly spreading around the world. Yoga With Adriene, her YouTube channel, has 2.3 million devotees who tune in to Adriene's free yoga practices.
With videos like "Yoga for a Broken Heart," a whole collection of foundational yoga videos and an upbeat attitude, it's easy to see why Adriene's garnered a cult following.
26. Bob Harper
The popular trainer from The Biggest Loser, fitness DVD trainer and creator of the Black Fire program on Daily Burn is going through a very different health journey at the moment. In February 2017, he suffered from a "widowmaker" heart attack after a workout, a near-death experience that Bob likely survived thanks to the doctors at the gym.
He's been extremely honest and upfront about the experience, especially on Instagram, about the depression he felt after the heart attack, the lifestyle changes he's been forced to make and what's next on his health journey.
27. Michelle Lewin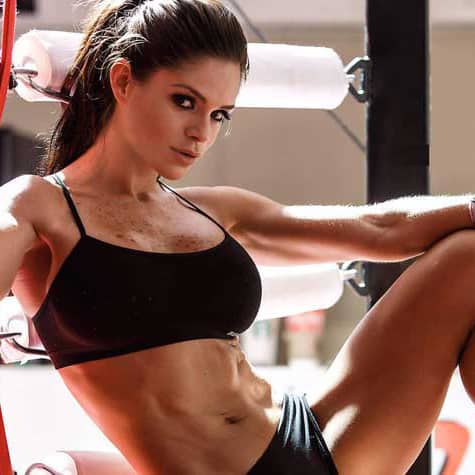 This Venezuelan bombshell is one of the most-followed fitness personalities: she has almost 9 million fans on Facebook and 12.3 million followers on Instagram — whoa! If you aspire to look like Michelle, her website offers a 21-day challenge.
28. Alexa Jean Brown
This low-key mom built up a cult following through her fitness guides, easy recipes and musings on her growing family. Alexa Jean, or "Lex" as she introduces herself, has nearly 2 million Instagram followers who love her friendly attitude and behind-the-scenes fitness posts. But one of Lex's most popular Instagram photos was a selfie showing off her four-week post-partem body with a real-talk caption:
"Our society has put this idea in our heads that women have to bounce right back after having a baby, but that's typically just not realistic. This is not the truth for most of us. I have more stretch marks and belly rolls and that's perfectly NORMAL and OKAY." What a true fitness inspiration.
29. Amanda Bisk
From elite gymnastics athlete by age 6 (!) to Olympics-bound pole vaulter to long-term illness, Amanda's been through a lot. But when life gave her lemons in the form of chronic fatigue syndrome, Amanda made some serious lemonade.
She turned to studying health and fitness to help feel better, and is now a yoga instructor, exercise physiologist and designer of the Fresh Body Fit Mind 12-week training program. Amanda's attitude toward food — "Every single meal you eat is your chance to be healthier" — and can-do attitude is just one of the reasons why her 675,000 Instagram followers love her.
30. Ben Greenfield
If you're looking for ways to biohack your fitness goals, Ben is your go-to guy. This ex-bodybuilder, Ironman triathlete, Spartan racer, coach, speaker and best-selling author (whoa) now takes his knowledge to the masses through his podcast.
Through his website, you can ask him a question he might answer on air, listen to back episodes that cover all sorts of wellness fitness topics and learn more about he and his wife juggle a healthy lifestyle along with their twin boys.
31. Serena Williams
There's nothing like watching Serena on the tennis court. The 8-time number one singles champion is credited with bringing excitement back to the sport, but her social media profiles show the softer side of this championship athlete. From glimpses of service trips to holidays and baby bump photos to her 11 million+ followers, Serena is just as fun to watch off the court.
 32. Misty Copeland
Misty didn't start training in ballet until she was 13 years old, which is normally considered over the hill for the ultra-competitive dance. Luckily for us, she proved to be a prodigy and, in 2015, became the first African-American principal dancer in the American Ballet Theatre and proved that it's never too late to follow your dream.
And if you need a dose of inspiration, you'd be hard-pressed to find something better than Misty dancing as a voiceover reads one of the rejection letters she received in the "I Will What I Want" ad by UnderArmour.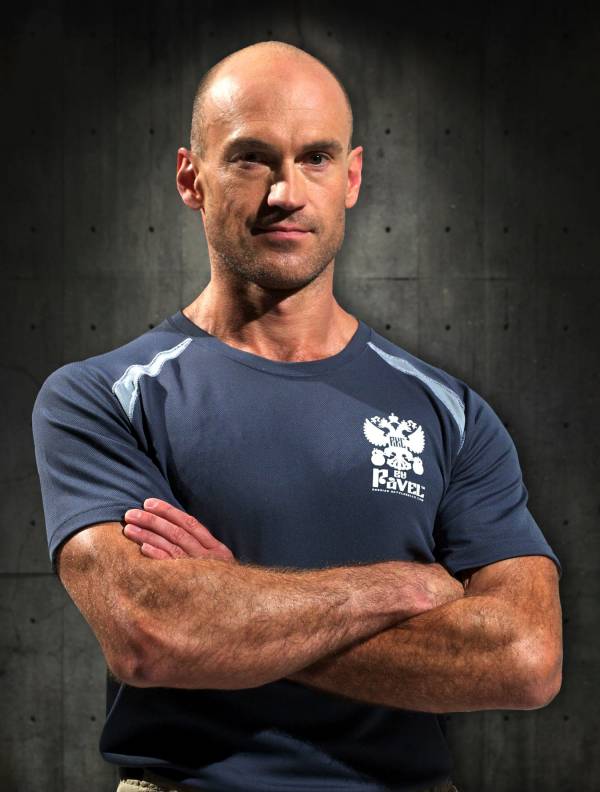 If you've had your butt kicked by a kettlebell workout, you can thank Pavel; he's credited with introducing it to the U.S. Pavel trained the USSR's elite special forces unit before bringing his knowledge to the U.S. Navy Seals, Marine Corps and others before letting regular gym-goers in on his secrets.
He's established StrongFirst, a certified course that builds power through tools like kettlebells, barbells and bodyweight, and people are keen to get involved. His website sees more than 176,000 visitors each month.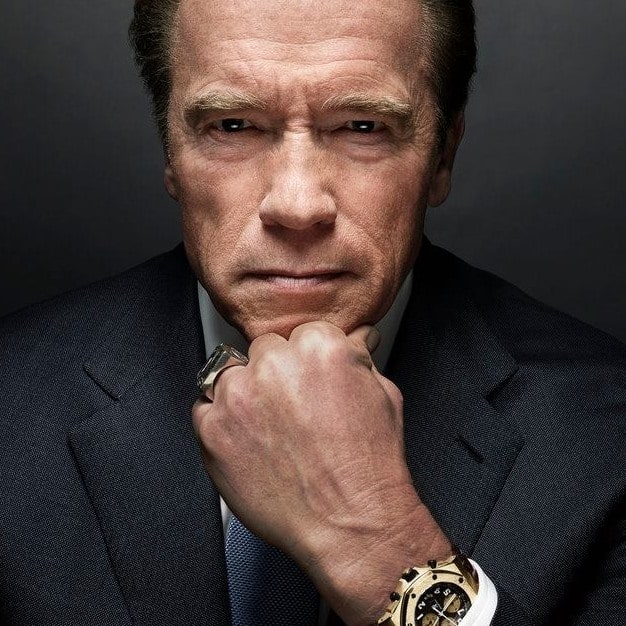 What can be said about Arnold that hasn't been said already? The former professional bodybuilder translated his fitness prowess into a successful acting career before holding office as California's governor for two terms.
Arnold put bodybuilding on the map in the late '60s and 1970s and his popularity hasn't waned. He's got a whopping 27 million followers across Instagram and Facebook who love seeing what the 69-year-old Predator-killer is up to, and more than 224,000 monthly site visitors.
 35. Dave Castro
One of the most recognizable names in the CrossFit world, Dave is credited with helping to spread CrossFit's popularity, in part by establishing the CrossFit Games in 2007. The former Navy SEAL started at CrossFit HQ as an intern and quickly rose through the ranks. Notoriously private, he still has a solid following of more than 500,000 WOD aficionados on Instagram.
36. Michael Phelps
He has 28 Olympic medals, the most of any Olympian athlete ever. He retired in 2012 at age 26, but came back to wow the world again in Rio de Jainero's 2016 games. (But he's retired once again.) Ladies and gentlemen, meet Michael Phelps. With 8.8 million followers on Facebook, we haven't gotten enough of him yet. His next challenge? Racing a great white shark for the Discovery Channel's Shark Week.
37. Steve Kamb
Nerd Fitness
A self-proclaimed nerd, Steve went through his own fitness journey before realizing that others could benefit from his learnings. He focused on the community he knew best ­— nerds — and started a popular blog that focused on getting in shape without gimmicks or judgment.
It's paid off: Steve's side hustle became his full-time career and Nerd Fitness reaches 2.7 million visitors a month. Nerds unite!
Helping women keep "a lid on the junk in the trunk" since 2008, Fit Bottomed Girls' approach to a healthy lifestyle is that fitness doesn't need to be boring. Through entertaining content, tasty recipes, nutrition challenges and retreats, Jennipher, Erin and Kristen, the three women behind the site, are proving that feeling good is a blast.
39. Kaisa Keranen
Follow Kaisa's Instagram feed and you'll notice how she's always in motion, whether it's leaping across rocks or doing office chair kicks. It's this excitement for how our bodies move and all we can do with it that makes her so fun and inspirational, and helped her rack up nearly 500,000 followers.
40. Anna Victoria
Although Anna looked thin and healthy, it wasn't until her body started rebelling that she realized she was actually "skinny fat" — thin but unhealthy. She began posting throughout her fitness journey during Instagram's early days and quickly built a following of women who related to her journey. In 2015, Anna released her Fit Body Guide and continues inspiring her 1.3 million Instagram followers.
 41. Chris McCormack
Considered the best triathlete of his generation, "Macca" has won not one, but two Ironman World Championships. These days, Chris has turned his focus onto coaching others through his Team Macca training program and running the MINC Group, a consultancy for high-performance health and sports culture.
42. Scott Jurek
One of the most famous ultra-marathoners ever, Scott has tackled distances that many of us wouldn't dream of, like running 165.7 miles, or 6.5 marathons, in just 24 hours. There's no way to not be inspired! His Instagram feed, with more than 144,000 followers, is packed with gorgeous photos of the scenery Scott runs through. It's a feast for any runner's eyes.
43. Erin Motz
Bad Yogi
When it comes to health, Erin's all about balance. She started the Bad Yogi movement as a way of promoting that it's OK to get your zen on but also enjoy a glass of wine. Her philosophy spawned a whole community of bad yogis embracing Erin's philosophy: the "perfect" body is the healthiest version of the one you already have. Her no-holds-barred blog posts and fun online yoga classes are just one reason why she gets more than 20,000 visitors each month.
44. Lyzabeth Lopez
This personal trainer turned social media fitness icon is the founder of the Hourglass Workout, a training and nutrition program to help women get curvy. Lyzabeth has been a gym fixture since she was a teen and loves sharing the wealth of knowledge she's picked up via training thousands of clients. Her fans love listening, too. She boasts a healthy 4.3 million followers on Facebook and Instagram.
45. Bret Contreras
It's not just women who want a nice booty. Bret, also known as "The Glute Guy," loves his lower body training and giving others the derrieres they dream of. He also has a PhD in sports science, which makes sense once you browse his Instagram feed — Bret loves sharing info and dropping knowledge bombs about the latest studies.
46. Hannah Bronfman
HBFIT
A woman of many talents, Hannah first burst onto the scene as a DJ and model. But as her interest in fitness grew, Hannah decided it was time to carve out her own little space on the web. Geared toward millennials, HBFIT tackles serious issues like losing a parent alongside vegan dessert inspo articles, and it's going well. The site enjoys almost 35,000 visitors a month.
47. Sohee Lee
This fitness buff struggled with an eating disorder and unhealthy beliefs about food and training for years until she discovered weightlifting. Now an amateur powerlifter and personal trainer with a degree in human biology and a certification in sports nutrition, Sohee's established her Eat. Lift. Thrive. crew to help women and men overcome their fear of lifting heavy things and kicking your butt into gear.
48. Ronda Rousey
With her outgoing personality in and out of the ring, Ronda is redefining what women "should" do. In just a few years, she rose to the top of women's MMA competitors and her events were some of the highest-watched in sports. While there are still more men than women in MMA, Ronda proved that it's not a man's world anymore, and her 21 million followers prove it.
49. Brett Hoebel
Brett created the revolutionary 20 Minute Body book and DVDs, which combine HIIT workouts with functional exercises and cardio-strength training. Brett adapts a "fitness from within" philosophy and body-mind approach, which originate from his struggles as an over-weight teenager and experiences in different disciplines, including his martial arts training.
50. Mike O'Hearn
Mike "Titan" O'Hearn began competing in bodybuilding, power lifting and martial arts at 13. Now, Mike holds 4 Mr. Universe titles, was named one of the 12 greatest physiques of all time and has graced over 500 fitness covers. You can train with Mike via online training sessions, where you will receive a customized fitness and nutrition plan. For fans looking for less of a commitment, Mike has his very own Power Building DVD.
Editor's note: We considered a number of factors to compile this list, including website visits, social media followers, traditional media mentions, accomplishments and the judgement of our editorial team. We don't personally endorse any of these influencers.