This Dr. Axe content is medically reviewed or fact checked to ensure factually accurate information.
With strict editorial sourcing guidelines, we only link to academic research institutions, reputable media sites and, when research is available, medically peer-reviewed studies. Note that the numbers in parentheses (1, 2, etc.) are clickable links to these studies.
The information in our articles is NOT intended to replace a one-on-one relationship with a qualified health care professional and is not intended as medical advice.
This article is based on scientific evidence, written by experts and fact checked by our trained editorial staff. Note that the numbers in parentheses (1, 2, etc.) are clickable links to medically peer-reviewed studies.
Our team includes licensed nutritionists and dietitians, certified health education specialists, as well as certified strength and conditioning specialists, personal trainers and corrective exercise specialists. Our team aims to be not only thorough with its research, but also objective and unbiased.
The information in our articles is NOT intended to replace a one-on-one relationship with a qualified health care professional and is not intended as medical advice.
Health Benefits of Currants, Plus How To Use
October 7, 2019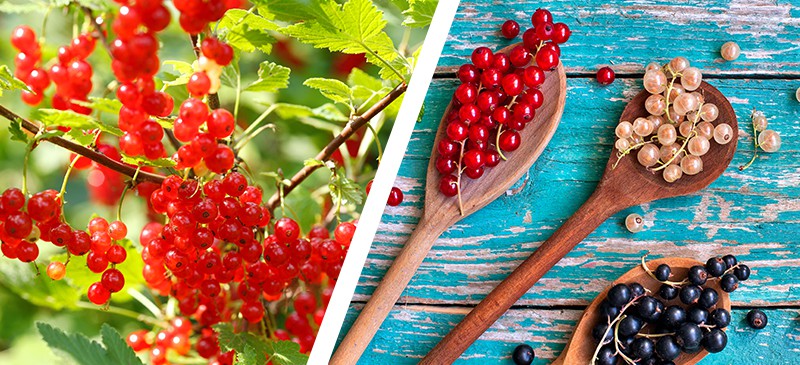 Raisins may be the most popular type of dried grapes, but they are aren't the only kind. Currants and sultanas (or golden raisins) are two other types found in baked goods, trail mixes, jams and marinades.
Although they originated in the Mediterranean region and are still popular in Greek and French cooking, today Zante currants are also grown in large quantities in California, where they are sun-dried and produced from the Black Corinth grape.
They are small, sweet and also sometimes sour, and have a high nutritional value, providing fiber and antioxidants, among other nutrients like potassium and iron.
What Are Currants?
The definition of a currant is "a small dried fruit made from a seedless variety of grape, originally grown in the eastern Mediterranean region, now widely produced in California, and much used in cooking."
In the U.S., when most people refer to currants, they are talking about the type made from dried Corinth grapes. Another way they are referred to is "Zante currants," or sometimes Corinth raisins.
Black Corinth is the most commonly used grape, but White Corinth and Red Corinth grapes are also sometimes dried. These are often marketed under the name "Champagne grapes" but are different from grapes used to make sparkling wines.
Are red currants and black currants the same?
No; common Zante currants are not related to black currants, which are members of the Ribes family of flowering shrubs.
Zante currants are more easy to find in stores than black currants. Black currants are a bit smaller, sour, and are exceptionally high in antioxidants such as anthocyanins and phenolic acids, according to studies.
Black currant is also a plant that is used to make a therapeutic oil, derived from the leaves, fruit and flowers of the plant. According to studies, black currant seed oil is used for treating conditions like: high cholesterol and blood pressure, digestive issues, pain, arthritis, infections, and menopause and PMS symptoms.
Are black currants illegal in the U.S.? According to Cornell University, "The growing and importation of currants were banned in New York and other parts of the United States for more than half a century because they were thought to help spread a fungus that threatened the timber industry."
Currants are no longer banned, but because they were once illegal in the U.S., it has created some confusion regarding what the name "currant" means.
True currants (black currants) are different than Zante currants. Some believe the word "Corinth" was mistakenly translated into "currant" and the name stuck around ever since.
Related: How Maqui Berry Benefits the Gut, Heart, Skin & Eyes
Currants vs. Raisins
What is the difference between a currant and a raisin? Most regular raisins come from the Thompson Seedless grapes variety.
The seedless grape cultivar that produces common currants is the Black Corinth (Vitis vinifera). These dried fruits have similarities to raisins and sultanas, only they are produced using different grapes and with different methods.
Some research shows that currants have more antioxidants than most raisins and sultanas, although it depends how they are prepared. When dehydration is used (but not very high temperature methods that utilize additives), then dried grapes in general wind up having more concentrated nutrition levels than undried grapes based on volume.
While different than Zante raisins, black currants in particular possesses many antioxidant, antibacterial and antiviral properties. Black, red or white currants are different than both common currants and raisins. These types are are berries of shrubs in the genus Ribes. They are usually not eaten when dried, but rather fresh or even in oil form.
Nutrition
According to an article published by the Politismos Museum, "Greek currants are rich in antioxidants, polyphenols, soluble and insoluble fiber and they provide a plethora of vitamins and minerals, including a complex of B vitamins, potassium, calcium and iron…"
A 1/4 cup serving of dried zante currants has about:
120 calories
0 fat
30 grams carbohydrates
2 grams fiber
28 grams sugar
1 gram protein
300 mg potassium (9 percent DV)
1 milligram iron (6 percent DV)
20 milligrams calcium (2 percent DV)
Health Benefits
1. High in Antioxidants
Currants contain a variety of different polyphenol antioxidants, which have been linked with cancer prevention, heart health, obesity and even diabetes prevention.
Recent research suggests that currants and other raisins have anti-inflammatory activities that reduce markers of oxidative stress. They seem to offer beneficial effects against gastric inflammatory diseases due to their ability to positively impact human gastric epithelial cells.
Based on volume, dried grapes are even higher in polyphenols that regular grapes.
One study also found that Corinthian currants (Vitis vinifera L., var. Apyrena) produced in the Mediterranean region contained at least five types of anthocyanidin glucoside antioxidants.
2. Good Source of Potassium
Raisins and currants both provide potassium, which is an essential mineral and electrolyte. Potassium has many important functions in the body, including: regulating fluid balance, nerve and muscle functions, and supporting heart health and normal blood pressure.
3. Naturally Low in Fat, Cholesterol, and Sodium
Dried fruits like all types of raisins are encouraged on low-sodium and low-fat diets due to their fiber content, antioxidants and minerals. Studies show that eating high-fiber foods can help to prevent risk for heart disease, obesity and some types of cancer, in addition to diabetes and possibly degenerative brain diseases.
That being said, aim to strike a balance by ideally combining fruit (dried or fresh) with healthy proteins and fats. Also avoid types made with added sugars and processed vegetable oils.
4. Provides Filling Dietary Fiber
Despite being relatively low in calories, currants contribute to your daily needs of fiber and essential minerals. Like other dried fruits, they supply you with natural carbohydrates which can the body and brain can use for energy.
Adding some currants and/or raisins to pre-workout snacks or post-workout meals is a good way to fuel your muscles and replenish glycogen stores.
Dried fruits can also serve as a convenient to-go snack for kids, providing them with fiber that is filling and helps to keep their blood sugar levels stable.
A 2010 study reported that "In human intervention studies, raisins can lower the postprandial insulin response, modulate sugar absorption (glycemic index), affect certain oxidative biomarkers, and promote satiety via leptin and ghrelin."
How to Use
What do currants taste like?
Although pretty sweet, currants can also be described tangy, tart and acidic, so they "can make your mouth pucker" a bit, according to The Spruce Eats. They are said to have a more "intense" flavor than undried black grapes and most raisins.
What recipes can you use currants in?
Currants are most commonly used in French cooking, but also incorporated in many other cuisines too. Traditionally they have been paired with almonds and citrus.
You'll find them in recipes in which raisins and fresh berries are used, such as:
Jams and jellies ("preserves")
Baked goods like cakes, scones, buns, rolls, muffins
Fruit tarts
Fruit salads
Trail mixes
Puddings
Sorbet
Paired with pork, duck, venison or other game meats
Roasted with vegetables
Added to grain pilafs
You can add currants to a variety of healthy baked goods and breakfast recipes in place of adding regular sugar.
For example, try sprinkling some over yogurt or oatmeal, incorporating into homemade grain-free granola, or adding to fruit salads, cookies and gluten-free pumpkin bread.
Where can you buy currants?
Currants come in black, red, purple and white varieties. In many countries it can be hard to find fresh Zante currants, but when dried they are much more widely available.
Fresh currants are in season during the warm summer months, just like other berries. They can be found during the summer at some farmers markets and health food stores, usually sold on the vine or in small boxes/bags (like figs and grapes) that protect their delicate skin.
Ideally look for currants that are unsulphured, organically grown and non-GMO. These can be found online at relatively low costs.
Which fruits can be currant substitutes?
If you don't have access to fresh or dried currants, try regular raisins, sultanas (golden raisins), prunes, cranberries, figs or apricots instead.
In place of fresh currants, use blueberries, blackberries or raspberries instead.
How to Store
Dried currants should be stored in a cool, dim place away from lots of heat, moisture or sunlight.
When fresh, they should be stored loosely wrapped or covered, such as with a towel, and chilled in the refrigerator. Wash them just before using to prevent them from going bad. They should stay good for about 5 to 8 days.
If you'd like to freeze them, lay them in a single layer on a baking sheet and place into the freezer on a flat surface, then place into a ziplock bag once frozen.
To rehydrate dried currants: Cover 1 part fruit with 2 parts water or juice. Refrigerate 2–3 hours, or until fruit has absorbed liquid and is plump.
How to Preserve
You can use fresh currants to make homemade jams and jellies. Because they contain pectin fiber which forms a gel, they make an ideal fruit to use in jams.
To make homemade currant preserves/jam:
Combine 2 pounds ripe red currants, 2 1/2 cups sugar, and 1/2 cup water.

Place the washed currants in pan with water. Cook, stirring, over medium-low heat for about 20 minutes.

Drain the currants and their liquid using a cheesecloth or muslin cloth. Pour the measured juice into a large pot and add an equal amount of sugar.  Bring to a boil to dissolve sugar then continue to cook until the mixture becomes gel-like.

Put into glass jars and then place in a boiling water bath for 5 minutes. Cool and then keep in a dark, cool location.
Additionally, they can be dried using a dehydrator.
Risks and Side Effects
It can be easy to consume a lot of calories eating dried fruit if you don't pay attention to how much you're eating. Due to their high sugar content and low volume, it's best to eat currants and other dried fruits in small servings.
Zante currants should be kept away from pets and dogs, as they are "nephrotoxic" to dogs and can cause toxicity and renal/kidney failure if consumed.
Final Thoughts
What are currants? Currants are a type of dried grape variety. They come in red, black, purple, pink and white shades. The most common type is red currants, or Zante currants.
Health benefits of currants include providing fiber, antioxidants, vitamins C and A. They are low in cholesterol, fat and sodium.
Currants vs raisins: what's the difference? They come from different types of dried fruits. Both can be used in many of the same recipes.