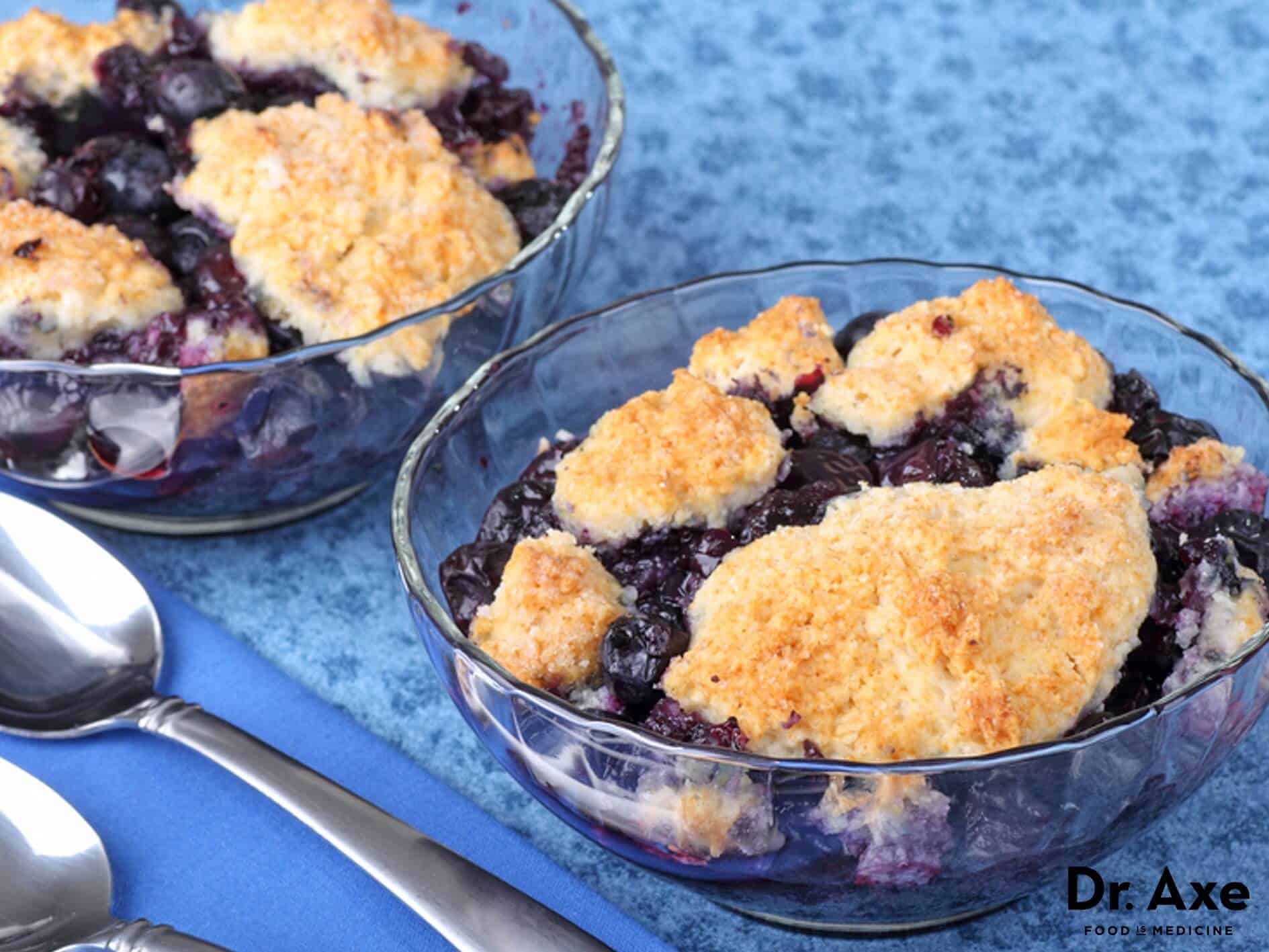 Blueberries,
honey
, flax meal,
apple cider vinegar
and more combine to make this healthy blueberry cobbler dessert one that is both sweet and healthy!
Healthy Blueberry Cobbler
Total Time: 70 minutes
Serves: 9-12
Ingredients:
3 cups washed blueberries
2 cups almond flour
1/4 cup coconut flour
1/2 tsp baking soda
1/4 tsp salt
1/2 cup honey
1/4 cup butter, soft
drop of almond extract
3 tbsp flax-meal whisked with 9 tbsp warm water, allowed to plump up for 5 minutes
1 tbsp apple cider vinegar (to be added last)
Directions:
Preheat oven to 350 degrees F.
Grease an 8×8 glass dish with coconut oil.
Pour the Blueberries in pan, reserving a few berries for the top if you wish.
Whisk the almond flour, salt, and baking soda in a bowl.
Separately, whisk together butter, honey, and extract.
Mix wet and dry ingredients together, stirring in the flax. Once well combined, quickly stir in cider vinegar.
Pour batter onto berries, spreading up to the edges.
Bake for 40 minutes, or until batter is set on top. this happens to vary in my house, sometimes taking 50 minutes.