Cauliflower Rice with Cilantro and Lime
I don't know about you, but there are lots of times when a meal just requires a side like rice to soak up flavors or set off a special dish, like my seared grass-fed steak or beef short ribs. And while it tastes good, white rice has nearly no nutritional value — who needs those empty calories? That's what makes this Cauliflower Rice with Cilantro and Lime just so good.
Grating the cauliflower gives it a texture and consistency very similar to rice, but provides a heap of nutrients and vitamins — did you know that one serving of cauliflower has 73 percent of the vitamin C you should have in a day?! When prepared with fresh lime juice and cilantro, this cauliflower rice will turn you into a cauli convert.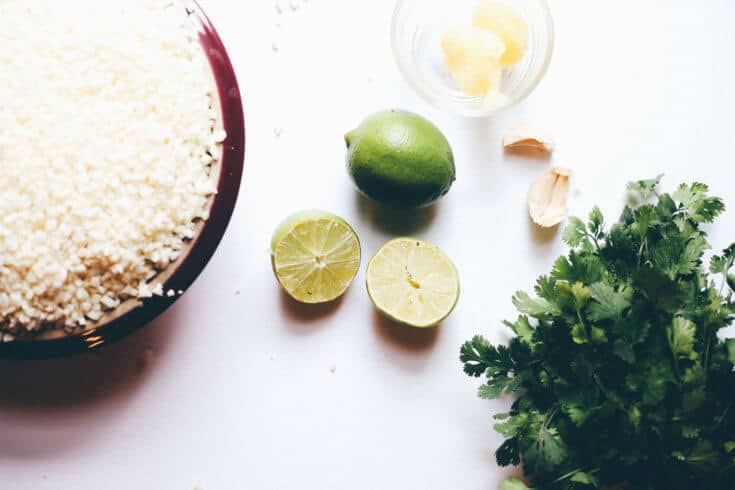 Start by melting the ghee over medium-high heat. Ghee benefits are better than butter, and I love using it for cooking because of its nutty flavor and ability to withstand high temperatures.
Add in the cauliflower and minced garlic, stirring occasionally, for the next 5–10 minutes. Remove from heat.
In a large mixing bowl, add in the cauliflower and garlic mixture. Stir in the chopped cilantro and pour in the lime juice.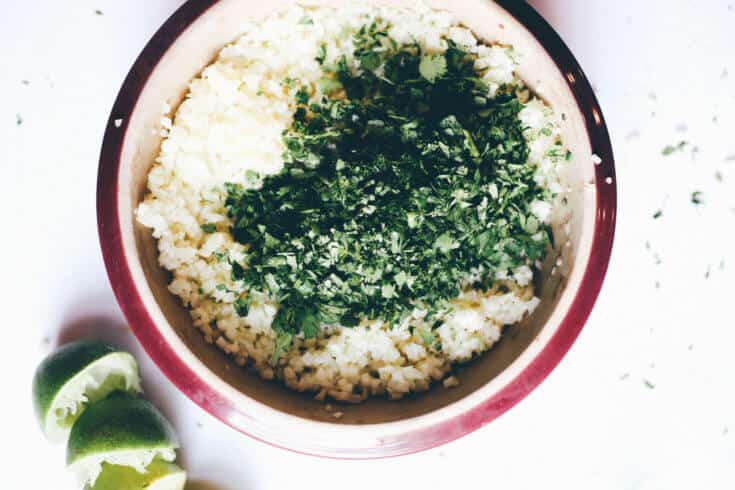 Mix it all up and then sea salt and freshly cracked black pepper to taste, then serve.This cauliflower rice with cilantro and lime is so easy to make. It pairs well with Mexican dishes, too. You could even experiment with different herbs and seasonings depending on what you're serving it with. And while it technically is a side dish, you might even want to eat it solo!
Ingredients:
2 tablespoons ghee
4 cups grated cauliflower
3 garlic cloves, minced
juice of one lime
½ cup chopped cilantro
sea salt and pepper, to taste
Directions:
In a large pan, melt ghee over medium high heat.
Add in cauliflower and minced garlic, stirring occasionally.
Cook cauliflower for 5-10 minutes then remove from heat.
In a large mixing bowl, add in cauliflower mixture.
Pour in lime juice and mix well.
Stir in chopped cilantro.
Add sea salt and pepper to taste. Serve immediately.
Get FREE Access!
Dr. Josh Axe is on a mission to provide you and your family with the highest quality nutrition tips and healthy recipes in the world...Sign up to get VIP access to his eBooks and valuable weekly health tips for FREE!
Free eBook to boost
metabolism & healing
30 Gluten-Free Recipes
& detox juicing guide
Shopping Guide &
premium newsletter