Dr. Axe

>

Natural Remedies Posts

>

Skin and Beauty
Acne Scar Removal Face Mask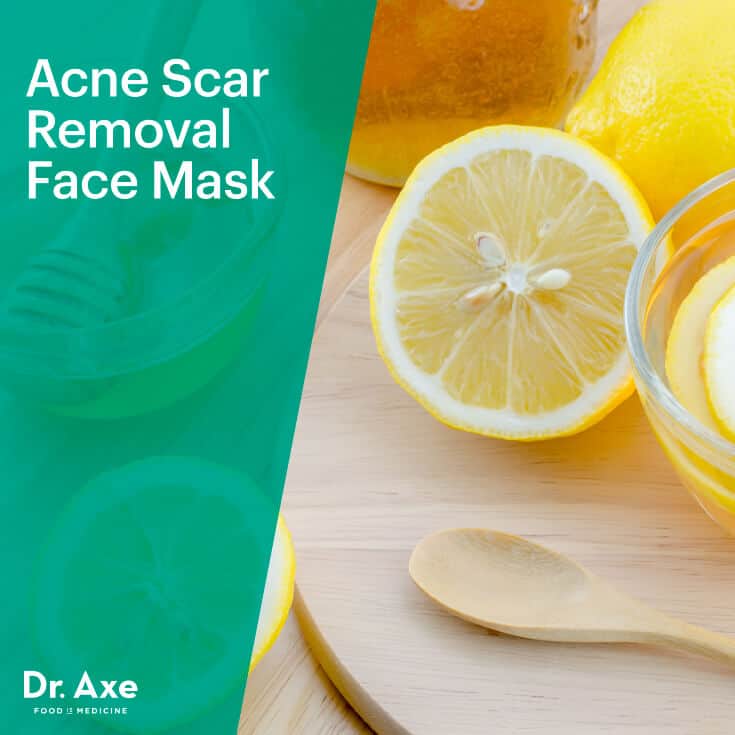 Having acne is no picnic, for not only does one suffer from the embarrassing current state of their skin … but often it can leave behind nasty scars for a lifetime. Unfortunately, in search for how to get rid of scars, most rush to the nearest drugstore for ineffective topical medications or get dangerous prescription drugs that are often equally useless.
I advise you to first address the numerous causes —clogged pores, bacteria, excess oil production, hormones, diet, stress and certain medications — of acne, which you can read about in my home remedies for acne article.
Next, to address the unsightly scars that can form, try my acne scar removal face mask. Relying on essential oils for acne — such as tea tree, frankincense and helichrysum essential oils — it's a careful blend of powerful ingredients meant to naturally reduce scarring. Apply every day for about eight days, but discontinue if you notice any discomfort.
---
Acne Scar Removal Face Mask
Total Time: 10 minutes
Serves: 10 uses
Ingredients:
3 tablespoons lemon juice
3 tablespoons honey
2 tablespoons almond oil or olive oil
8–10 drops tea tree essential oil
8–10 drops frankincense essential oil
6–8 drops helichrysum essential oil
Directions:
Combine all ingredients into a jar.
Mix well.
Apply daily, leaving on the skin for 10–15 minutes.
Wash thoroughly.
Try this mask once daily for about 8–10 days. If you notice any discomfort, discontinue use or apply every other day.
Get FREE Access!
Dr. Josh Axe is on a mission to provide you and your family with the highest quality nutrition tips and healthy recipes in the world...Sign up to get VIP access to his eBooks and valuable weekly health tips for FREE!
Free eBook to boost
metabolism & healing
30 Gluten-Free Recipes
& detox juicing guide
Shopping Guide &
premium newsletter