Olive Tapenade Recipe — a Staple of the Mediterranean Diet
Ingredients:
1½–2 cups pitted black and green olives
¼–½ cup sun-dried tomatoes
½ cup capers, drained
½ teaspoon Himalayan pink salt
½ teaspoon pepper
½ teaspoon garlic
½ teaspoon onion powder
1½ teaspoon oregano
½ cup fresh basil leaves
½ cup fresh parsley leaves
2 tablespoons olive oil or avocado oil
Directions:
Add everything to a food processor and blend on high until well combined.
Put on top of gluten-free crackers or toasted bread.
Appetizers and starters are often more difficult to plan than main meals. After all, you want the entree to be tasty, but not ruin any appetites; complement, but not take over, the flavors of the main; and, if you're only serving appetizers, like when you're having friends over for drinks, you want the snack to be substantive enough and hold its own.
Luckily, one food covers all those bases: olive tapenade.
What Is a Tapenade?
A tapenade is a spread usually made from crushed olives and capers. While it likely originated in the Mediterranean diet regions, where capers are from, tapenade became popular in France's Provençal region in the south. There, tapenade is usually served alongside bread or crackers, so you can add as much or as little of the spread atop. It's also mixed with butter and used to stuff chicken or cook fish with.
Though olives and capers are tapenade staples, different regions also add in their own favorite mix-ins to jazz up the original. Sun-dried tomatoes, roasted garlic and eggplant are all common additions that take a traditional olive tapenade and make it even better.
The heart-healthy, cholesterol-lowering foods like nutrition-rich olive oil, garlic, eggplant and the like are what helped make the Mediterranean diet so famous.
---
How to Make Olive Tapenade
Because I am a big fan of sun-dried tomatoes, I've added some to my version of olive tapenade. You'll love the extra zest they add.
Since this olive tapenade recipe is made from so few ingredients, I urge you to find the best quality olives and capers you can get your hands on. They will make a huge difference!
You can use either olive oil or avocado oil (a French favorite) for this recipe; both taste great. We're loading up on herbs, too, including fresh basil and parsley, for some serious flavor.
Finally, though old-school tapenades are made with a mortar and pestle, in this tapenade recipe, I'll spare your arms — you'll use a food processor to achieve a nice, smooth spread in just seconds.
Add all of the ingredients to the food processor.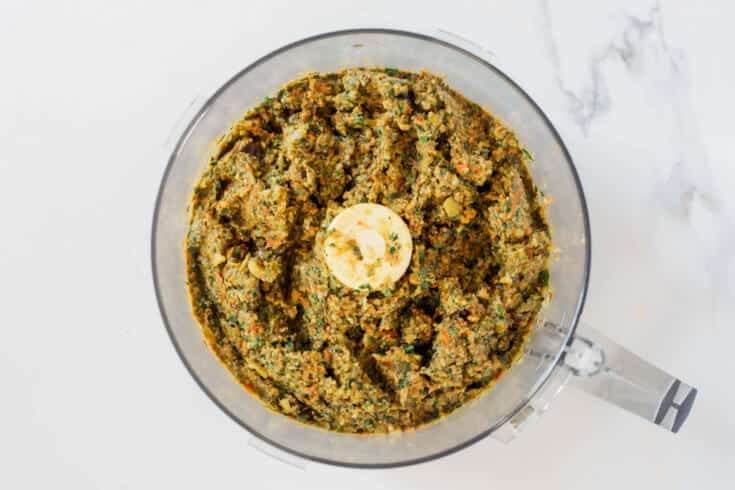 Then blend on high until all the ingredients are well combined. It's OK for the tapenade recipe to be a bit chunky.
Serve the olive tapenade with your favorite crackers …
… or are freshly toasted bread! Go with gluten-free if you have an allergy or any sensitivity at all. You can't go wrong with whatever you choose to serve this olive tapenade. As the French say, bon appétit!
---
Get FREE Access!
Dr. Josh Axe is on a mission to provide you and your family with the highest quality nutrition tips and healthy recipes in the world...Sign up to get VIP access to his eBooks and valuable weekly health tips for FREE!
Free eBook to boost
metabolism & healing
30 Gluten-Free Recipes
& detox juicing guide
Shopping Guide &
premium newsletter