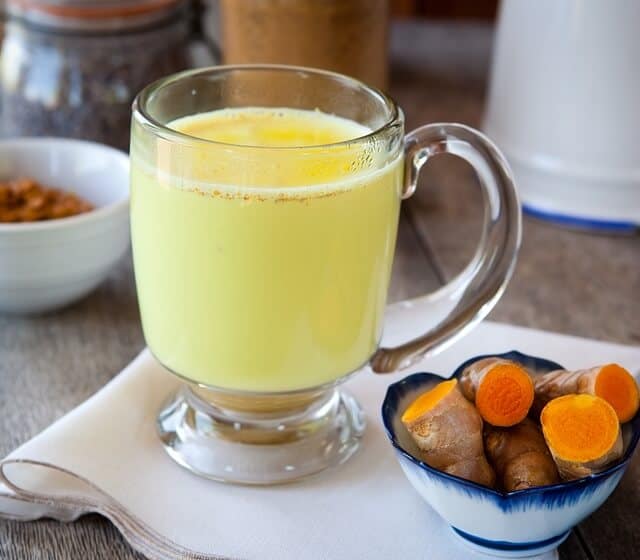 Ingredients:
1 cup coconut milk
1 cup water
1 tablespoon ghee
1 tablespoon honey
1 teaspoon turmeric (powder or grated root)
Directions:
Pour coconut milk and water into the saucepan and warm for 2 minutes.
Add in butter, raw honey and turmeric powder for another 2 minutes.
Stir and pour into glasses.
Turmeric tea is a popular beverage throughout Asia and is known by some as "liquid gold." Turmeric benefits are primarily due to its active compound called curcumin.
Turmeric is highly anti-inflammatory, and this golden turmeric tea recipe is sure to help heal your body from a number of inflammatory health conditions. This rich creamy and lightly sweet beverage is something you're sure to enjoy!
Brewing Turmeric Tea
---
From the sound of it, you might think leaky gut only affects the digestive system, but in reality it can affect more. Because Leaky Gut is so common, and such an enigma, I'm offering a free webinar on all things leaky gut. Click here to learn more about the webinar.
Get FREE Access!
Dr. Josh Axe is on a mission to provide you and your family with the highest quality nutrition tips and healthy recipes in the world...Sign up to get VIP access to his eBooks and valuable weekly health tips for FREE!
Free eBook to boost
metabolism & healing
30 Gluten-Free Recipes
& detox juicing guide
Shopping Guide &
premium newsletter