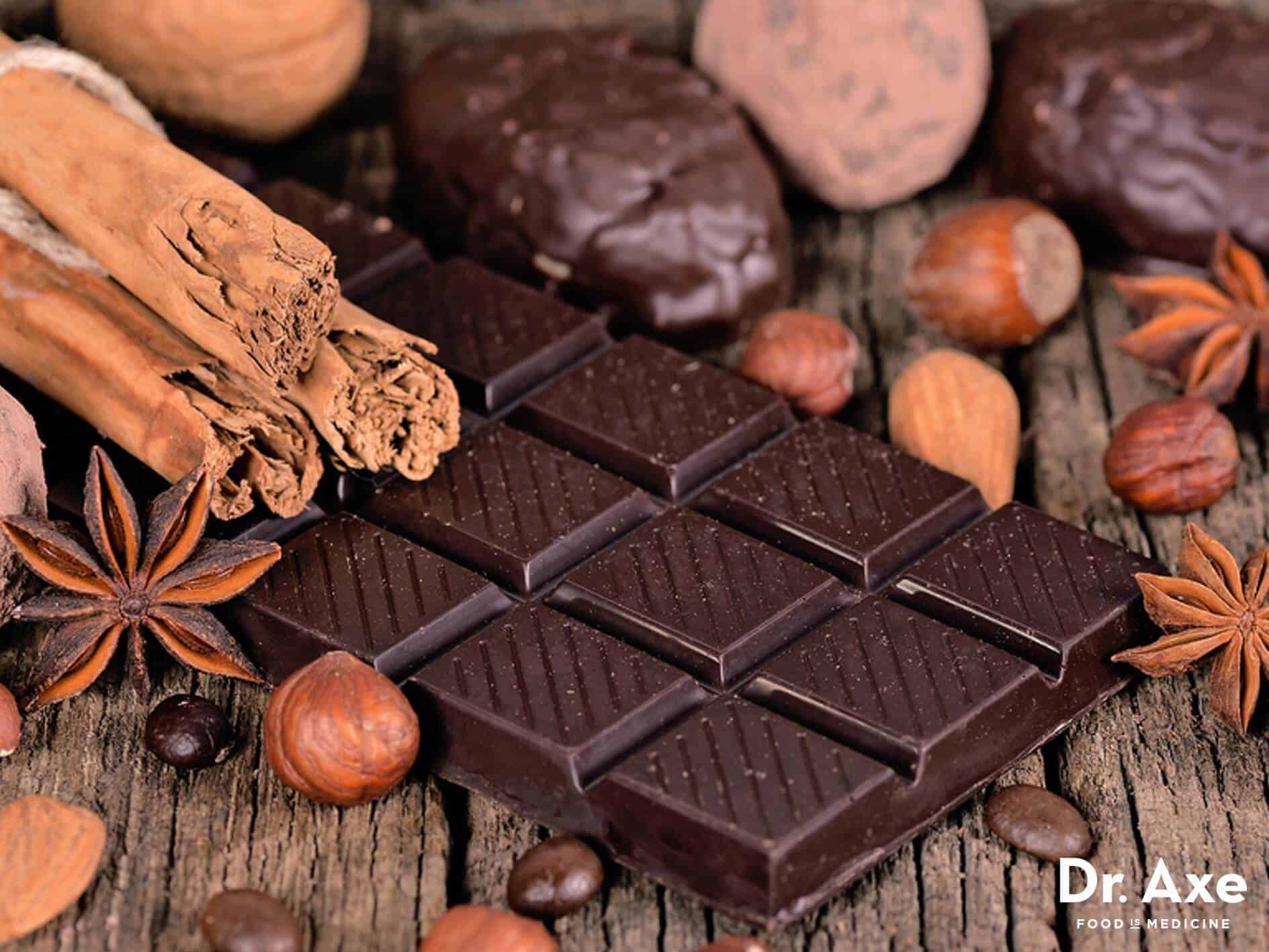 This carob bark recipe is a great healthy dessert! It's high in zinc and potassium and sure to satisfy your sweet tooth. Try this easy to make recipe!
Ingredients:
1 cup coconut oil
¾ cup carob powder
2 teaspoons vanilla extract
1 cup raisins, raw nuts or coconut flakes
Directions:
Melt coconut oil in a bowl.
Stir in carob powder, vanilla, raisins and nuts.
Pour onto a wax paper covered cookie sheet.
Place in freezer or fridge until hardened (usually 15 mins).
Break into pieces and serve.
Get FREE Access!
Dr. Josh Axe is on a mission to provide you and your family with the highest quality nutrition tips and healthy recipes in the world...Sign up to get VIP access to his eBooks and valuable weekly health tips for FREE!
Free eBook to boost
metabolism & healing
30 Gluten-Free Recipes
& detox juicing guide
Shopping Guide &
premium newsletter