Dr. Axe

>

Recipes
Easy Gluten-Free Meatballs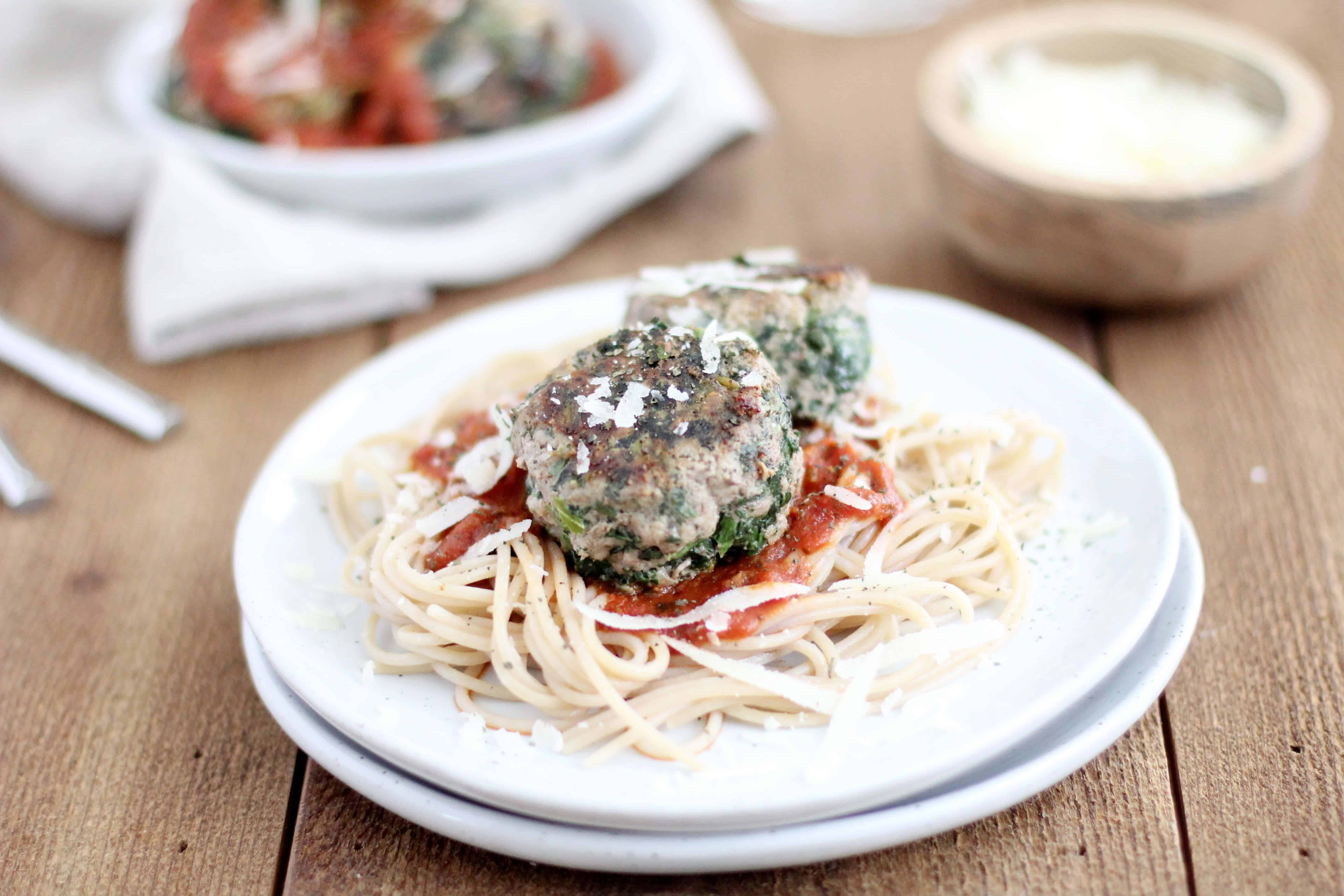 Ingredients:
1 pound ground grass-fed beef
2 eggs, whisked
one 10-ounce package frozen spinach, thawed and drained
¼ cup finely grated raw sheep's milk cheese, such as Pecorino or Zamorano
¼ teaspoon salt
½ teaspoon cracked black pepper
1 tablespoon grapeseed oil
Directions:
Place all of the ingredients except the oil in a bowl. Mix ingredients together and form into 1 to 1–1/2-inch meatballs.
Heat oil in a 10-inch skillet over medium-high heat. Brown the meatballs well on all sides in the skillet and place on paper towels to cool briefly before serving.
Let's talk about meatballs. What is it about these little nibbles take a meal to the next level? Of course, when you buy them at the store or order them off a menu, it's always a gamble; you're never quite sure what's in those.
Luckily, this is one of the simplest things to make at home! These Easy Gluten-Free Meatballs are fantastic. They're made with grass-fed beef, which is loaded with immune-boosting conjugated linoleic acid. And best of all, these meatballs keep their shape even without breading. Gluten-free eaters, rejoice! Ready to whip up a batch of these easy meatballs? Let's get started!
We'll kick things off by placing all our ingredients, minus the oil, in a large bowl. Mix 'em all up and then form them into 1 to 1–1/2 inch meatballs. This is a great activity to let the kids help out with!
Next, heat the oil in a skillet over medium-high heat, then add in the meatballs. Be careful not to overcrowd them! Brown these easy gluten-free meatballs on all sides, then let them cool on paper towels before serving.
How fast was that? These easy gluten-free meatballs are super versatile. Serve them in a sandwich, add them to gluten-free pasta and homemade pasta sauce or gobble them up with mashed faux-tatoes. They're also awesome on game day as a quick snack. I love making a double batch of these and freezing the extras. They thaw quickly, making dinnertime a snap! 
---
Get FREE Access!
Dr. Josh Axe is on a mission to provide you and your family with the highest quality nutrition tips and healthy recipes in the world...Sign up to get VIP access to his eBooks and valuable weekly health tips for FREE!
Free eBook to boost
metabolism & healing
30 Gluten-Free Recipes
& detox juicing guide
Shopping Guide &
premium newsletter