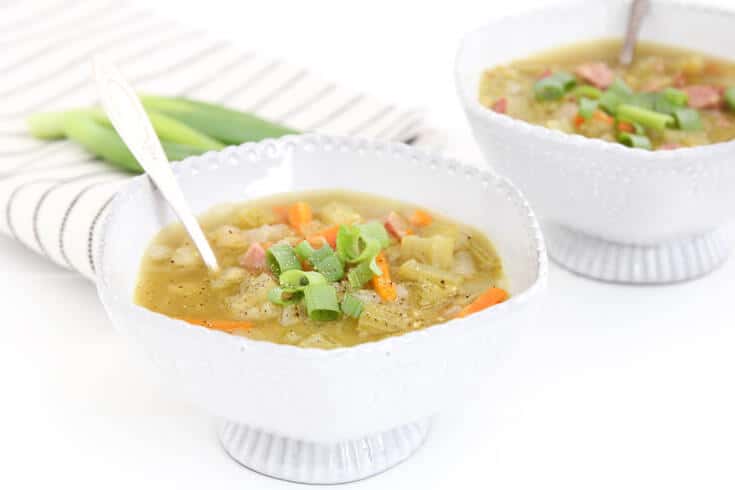 Split pea soup: just the name can conjure up images of bland, sad, overcooked soups made by well-meaning grandmothers or, conversely, the witch in fairy tales. Similar to Brussels sprouts or green beans, split peas have been been given a bad rap due to overboiling, overcooking and underseasoning.
But if you're ready to transform your views on split pea soup and have a ridiculously easy recipe on hand for those busy nights, you're in luck. This split pea soup isn't your grandma's recipe. This one is loaded with flavor and pantry herbs, packed with yummy ingredients like turkey bacon and requires little work. Plus, it's super filling — split peas are a super high-fiber food and will keep you feeling full for a long time.
I know the split pea soup name can be a deterrent, but this is one recipe you really can't knock until you try. In fact, when you serve this dish, leave out the name and see who guesses what it really is!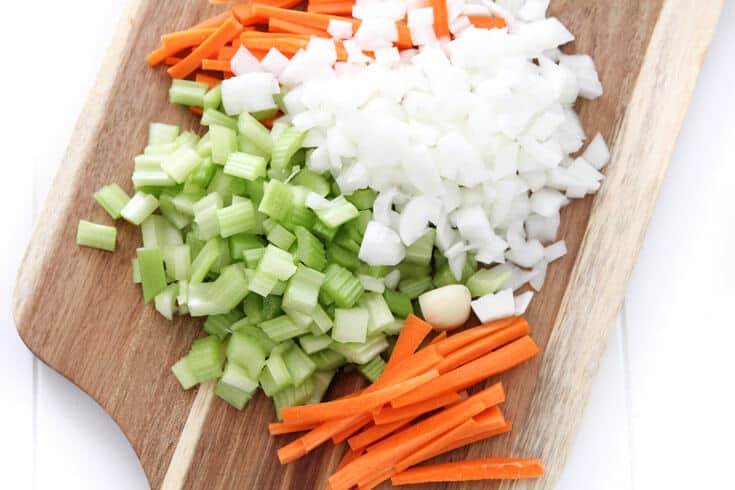 Start by heating coconut oil in a large pot over medium heat, letting it warm up until the oil starts shimmering. Then add in the onion, garlic and celery. Enjoy the fragrance filling up your kitchen and sauté the veggies until the onions soften, about 5–8 minutes.
Next, stir in the carrots, split peas, broth, turkey bacon, herbs, bay leaf and salt. Cover the pot and bring all that goodness to a boil. Once it's bubbling, reduce the heat and let the split pea soup and all that great taste simmer for an hour.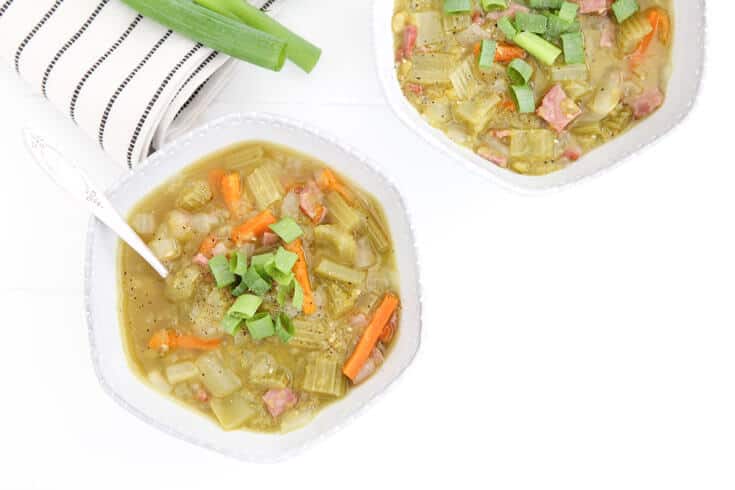 When the soup is ready, discard the bay leaf — it adds a ton of flavor while cooking, but you don't want to nibble on that! — and let the soup rest and cool off for 10 minutes. Top it with freshly sliced green onions when serving.
This split pea soup is one of the easiest soup recipes around. You can also eliminate the turkey bacon to make it vegetarian. I hope you love this modern split pea soup as much as I do.
Ingredients:
1 tablespoon coconut oil
1 cup chopped yellow onion
1 clove garlic, minced
2 cups chopped celery
3 cups carrots, julienned
2½ cups green split peas, sorted and rinsed
8 cups vegetable broth
1 package uncured turkey bacon, diced
1 teaspoon dried parsley flakes
½ teaspoon dried thyme
1 teaspoon dried oregano
1 tablespoon dried basil
1 bay leaf
sea salt to taste
chopped green onions for topping
Directions:
In a large pot over medium heat, heat the coconut oil until it shimmers. Add the onion, garlic and celery and sauté until the onions are soft, about 5–8 minutes.
Stir in the carrots, split peas, broth, turkey bacon, herbs, bay leaf and salt. Cover and bring to a boil.
Reduce and simmer for 1 hour. Discard the bay leaf and allow the soup to rest for 10 minutes before serving.
Top with chopped green onions.
Get FREE Access!
Dr. Josh Axe is on a mission to provide you and your family with the highest quality nutrition tips and healthy recipes in the world...Sign up to get VIP access to his eBooks and valuable weekly health tips for FREE!
Free eBook to boost
metabolism & healing
30 Gluten-Free Recipes
& detox juicing guide
Shopping Guide &
premium newsletter