Strawberry Rhubarb Chia Seed Pudding Recipe
Chia seeds are a serious superfood. They're full of fiber, so adding them to foods helps you feel full for longer. They're great for digestion and can even boost your energy. While you can sneak them into smoothies or juices, chia seeds are also really tasty — not to mention fun — when you use them to make chia seed pudding.
See, when you add chia seeds to a liquid and let them soak in it, the chia seeds absorb the liquid and puff up in size, transforming from a seed-like texture to a gel consistency that's reminiscent of pudding. And no chia seed pudding is as good as this strawberry rhubarb pudding version.
Rhubarb does more than give the pudding a gorgeous color. The vegetable lowers inflammation and eases digestion while adding a tart taste to this chia seed pudding. I love using coconut milk here, too: It gives this recipe a creamy texture without any dairy. Best of all, this strawberry rhubarb chia seed pudding can be eaten as breakfast or dessert. You have to try this!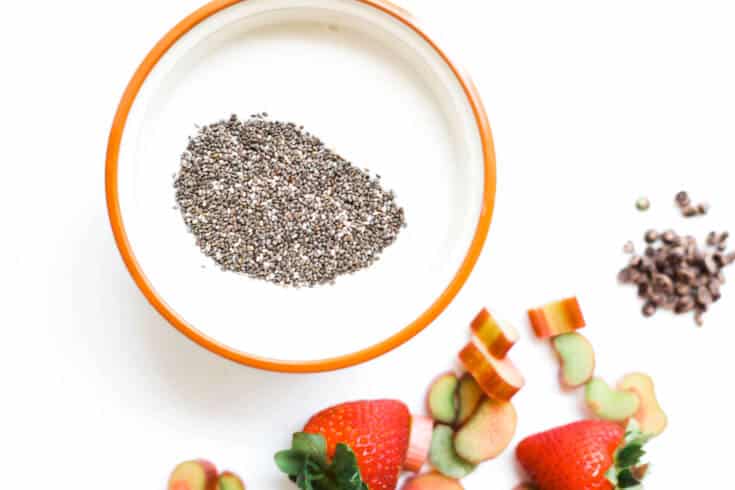 Start by mixing the first three ingredients — coconut milk, chia seeds and vanilla — in a bowl and place in the refrigerator.
Next, chop up the rhubarb and strawberries, then add to a small pot over medium heat. Cook until the rhubarb is tender.
Add the rhubarb mixture plus maple syrup and water to a blender, and blend until all the ingredients are well combined.
Remove the chia seed pudding from the refrigerator and separate into four glasses, topping with the strawberry rhubarb compote.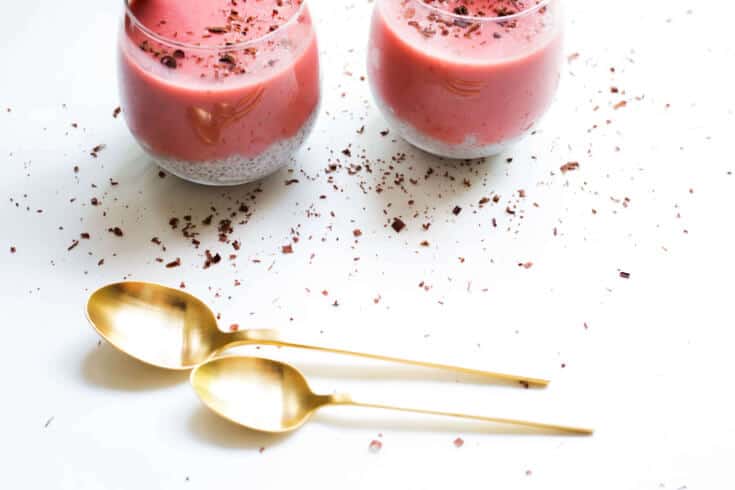 Place the glasses in the fridge for about an hour to let them chill and set. Top them with coconut flakes, cacao nibs or both and serve!
This strawberry rhubarb chia seed pudding is easy to take on the go to work — just put in a portable container. It also doubles as a super healthy dessert that the entire family will enjoy.