Pumpkin Pie Oatmeal Recipe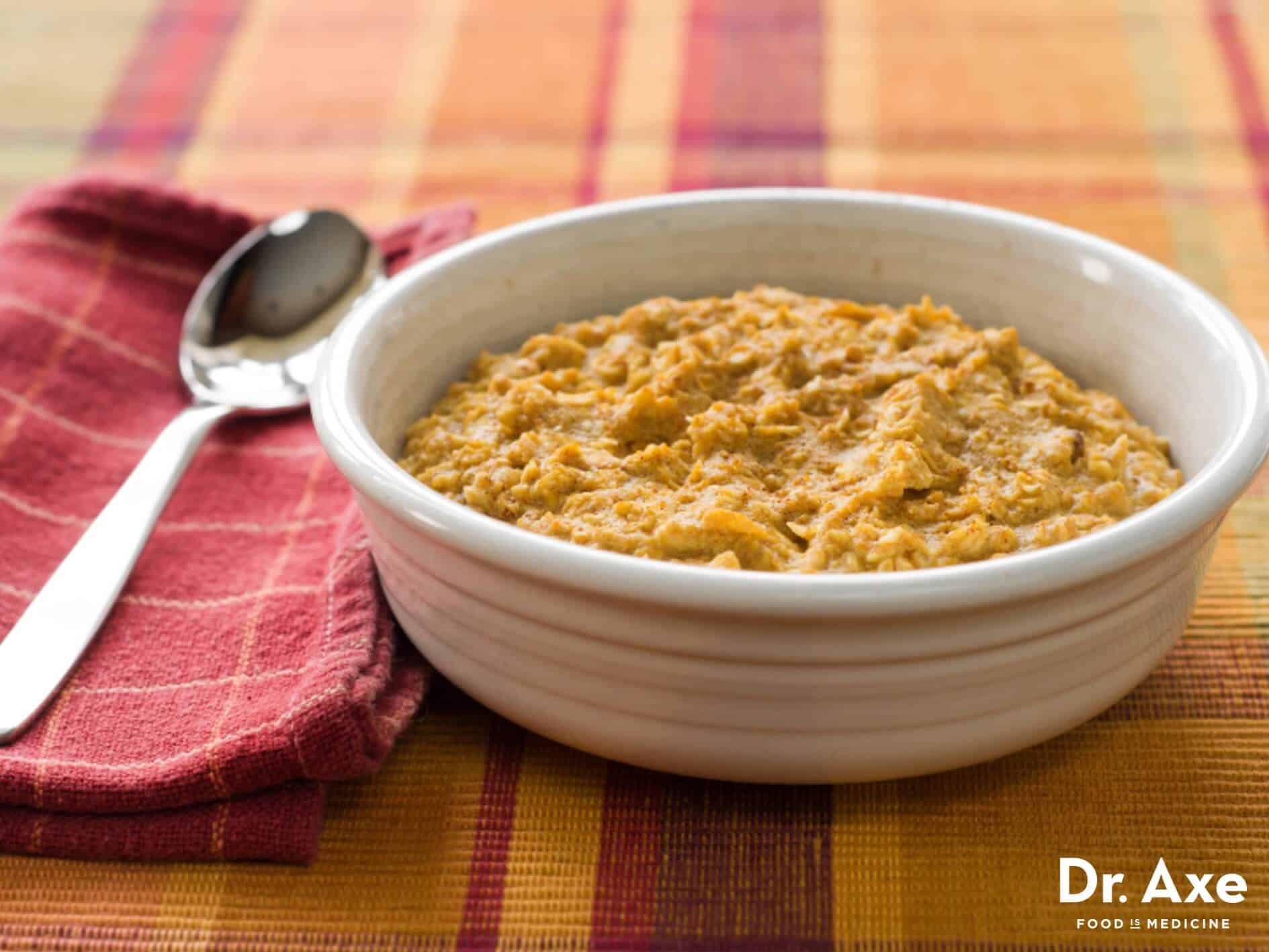 Spice up your breakfast with this Pumpkin Pie Oatmeal recipe! It has lots of flavor and nutrients to get your day started right! Try it today!
Ingredients:
2 cups coconut milk
⅔ cup steel cut oats
½ cup pumpkin puree
½ tablespoon chia seeds
½ teaspoon vanilla extract
pinch of sea salt
½ teaspoon cinnamon
¼ teaspoon ginger
⅛ teaspoon nutmeg
Directions:
In a medium sized pot, pour in coconut milk and bring to a low boil.
Add in oats and turn to down to simmer.
Add in pumpkin puree and chia seeds and continue simmering 5-7 minutes.
Add in vanilla, salt, cinnamon, ginger and nutmeg.
Simmer for additional 5-7 minutes or until oats are cooked through.
Get FREE Access!
Dr. Josh Axe is on a mission to provide you and your family with the highest quality nutrition tips and healthy recipes in the world...Sign up to get VIP access to his eBooks and valuable weekly health tips for FREE!
Free eBook to boost
metabolism & healing
30 Gluten-Free Recipes
& detox juicing guide
Shopping Guide &
premium newsletter