Pumpkin Pie Oatmeal Recipe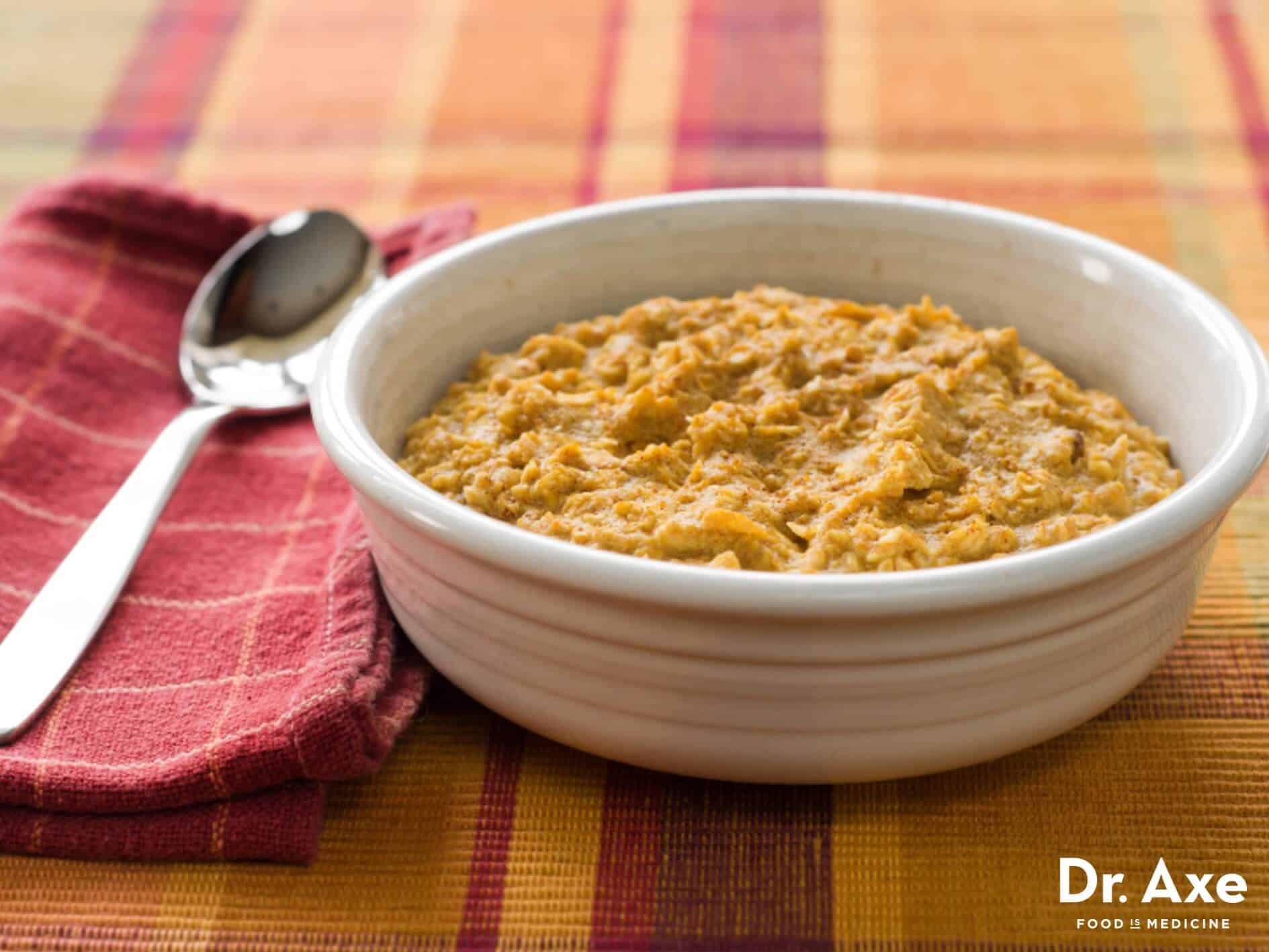 Spice up your breakfast with this Pumpkin Pie Oatmeal recipe! It has lots of flavor and nutrients to get your day started right! Try it today!
Other Warm Breakfasts to Make
Ingredients:
2 cups coconut milk
⅔ cup steel cut oats
½ cup pumpkin puree
½ tablespoon chia seeds
½ teaspoon vanilla extract
pinch of sea salt
½ teaspoon cinnamon
¼ teaspoon ginger
⅛ teaspoon nutmeg
Directions:
In a medium sized pot, pour in coconut milk and bring to a low boil.
Add in oats and turn to down to simmer.
Add in pumpkin puree and chia seeds and continue simmering 5-7 minutes.
Add in vanilla, salt, cinnamon, ginger and nutmeg.
Simmer for additional 5-7 minutes or until oats are cooked through.