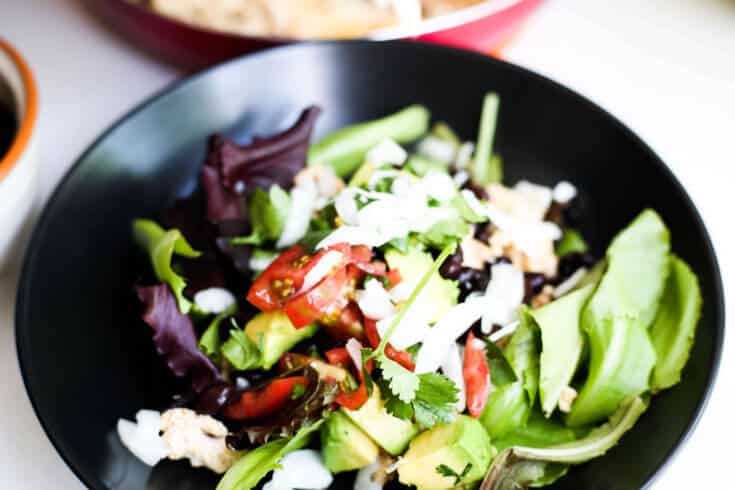 This taco salad recipe is a healthy, delicious and easy to make meal! Try it today!
Ingredients:
1 pound, lean, ground organic turkey
1 teaspoon of cumin
1 teaspoon garlic powder
½ teaspoon of chili powder
1 teaspoon of salt
5 ounces of baby Romaine or chopped Romaine hearts
½ cup of chopped cilantro
one 15-ounce can of rinsed and drained black beans
1 cup chopped tomatoes
1 avocado, peeled and sliced
⅓ cup of chopped white onion
Directions:
In a medium pan, brown the lean turkey according to package directions.
Add in cumin, garlic powder, chili powder and sea salt. Stir until well combined then set meat aside to cool slightly.
In a large salad bowl, toss together Romaine leaves, cilantro, goat cheddar, black beans, tomatoes, avocado and onion.
Add in cooked turkey meat and toss together again.
Divide the salad into 4-6 servings.
For tastiest results cover with our Pico de Gallo and Avocado Ranch Dressing.