Black Bean Quinoa Salad Recipe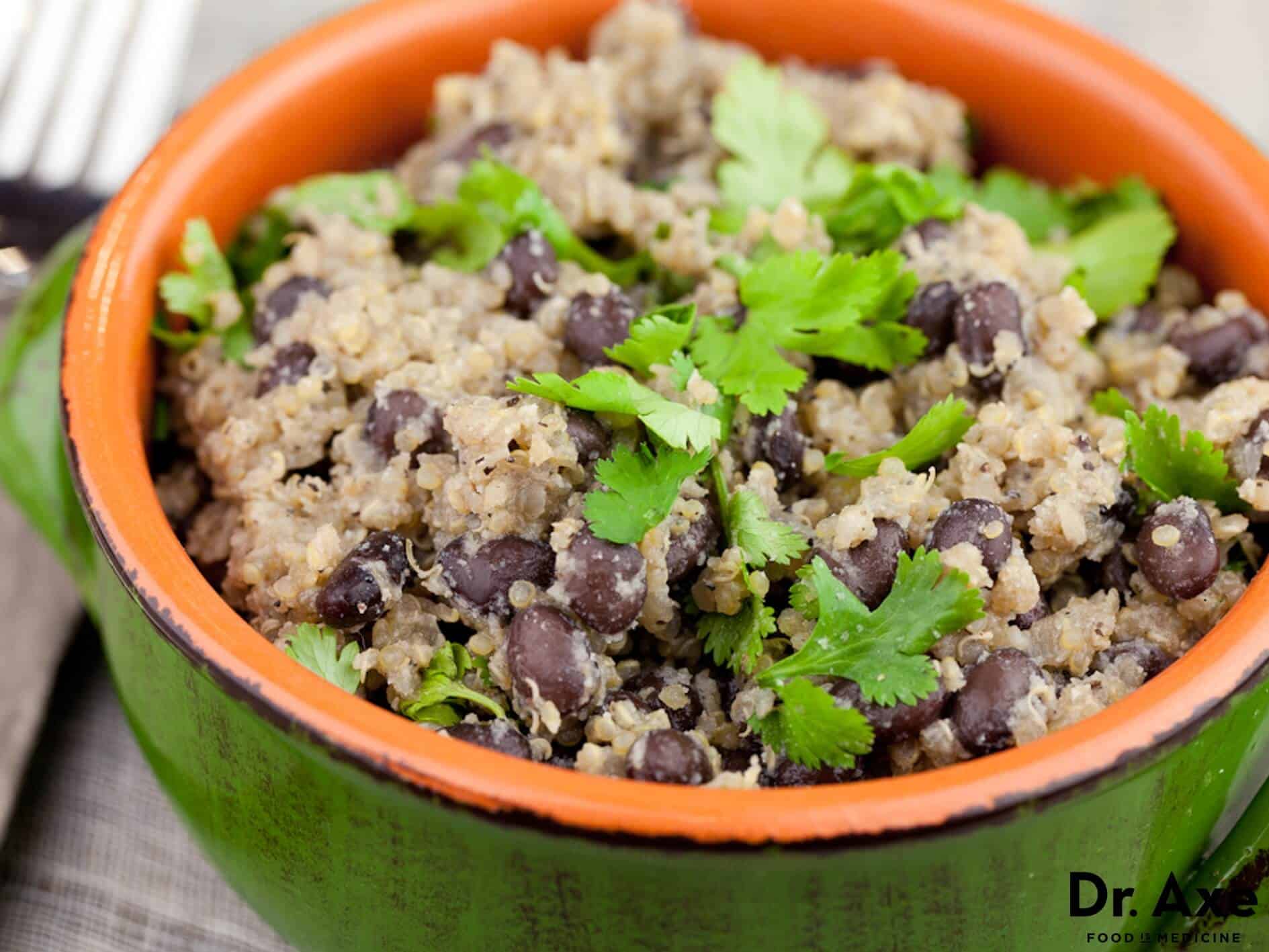 Quinoa is a grain-like food that has become very popular as a gluten-free alternative to grains. Quinoa is a great source of protein, and is also a good source of fiber, phosphorus, magnesium and iron. Try quinoa with this Black Bean Quinoa Salad recipe! It's a great addition to any meal.
Ingredients:
1 teaspoon coconut oil
1 cup chopped onion
3 cloves minced garlic
¾ cup uncooked quinoa
1 ½ cups chicken or vegetable broth
¼ teaspoon cayenne pepper
1 teaspoon cumin
sea salt and black pepper to taste
two 15 ounce cans black beans, rinsed and drained
½ cup chopped fresh cilantro
Directions:
In a large pan, heat coconut oil over medium heat.
Stir in the onion and garlic and sauté until brown.
Mix quinoa into the sauce pan and cover with chicken or vegetable broth. Season with cumin, cayenne, salt and pepper.
Bring mixture to a boil. Reduce heat, cover and simmer for 20 minutes.
Add quinoa mixture to a large bowl.
Mix in the black beans and cilantro.
Serve immediately.