Broccolini and Balsamic Vinaigrette Recipe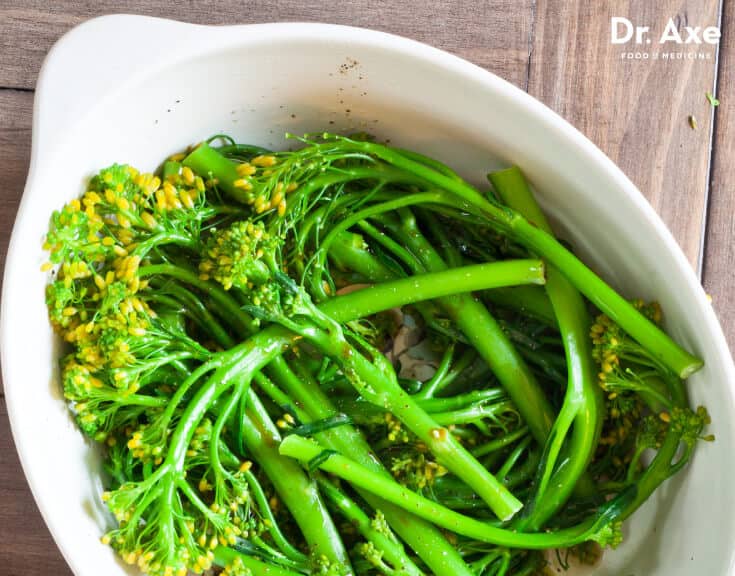 Broccolini is a green vegetable that is similar to nutrition-rich broccoli. It is high in vitamin A, vitamin C, calcium, folate and iron. Try it with this broccolini balsamic vinaigrette recipe; it's the perfect addition to any meal!
Ingredients:
4 bunches broccolini, ends removed
¼ cup coconut oil, melted
1-½ tablespoons balsamic vinegar
½ teaspoon Dijon mustard
2 teaspoons minced garlic
½ teaspoon sea salt
½ teaspoon black pepper
3 tablespoons lemon juice
Directions:
In a large pot, bring water to a boil.
Add in the broccolini and return to a boil for 2 minutes or until tender.
In a small bowl, whisk the coconut oil, balsamic vinegar, mustard, garlic, salt and pepper.
Drain broccolini and place back in the pot.
Pour balsamic dressing over broccolini and splash with lemon juice.
Serve immediately.