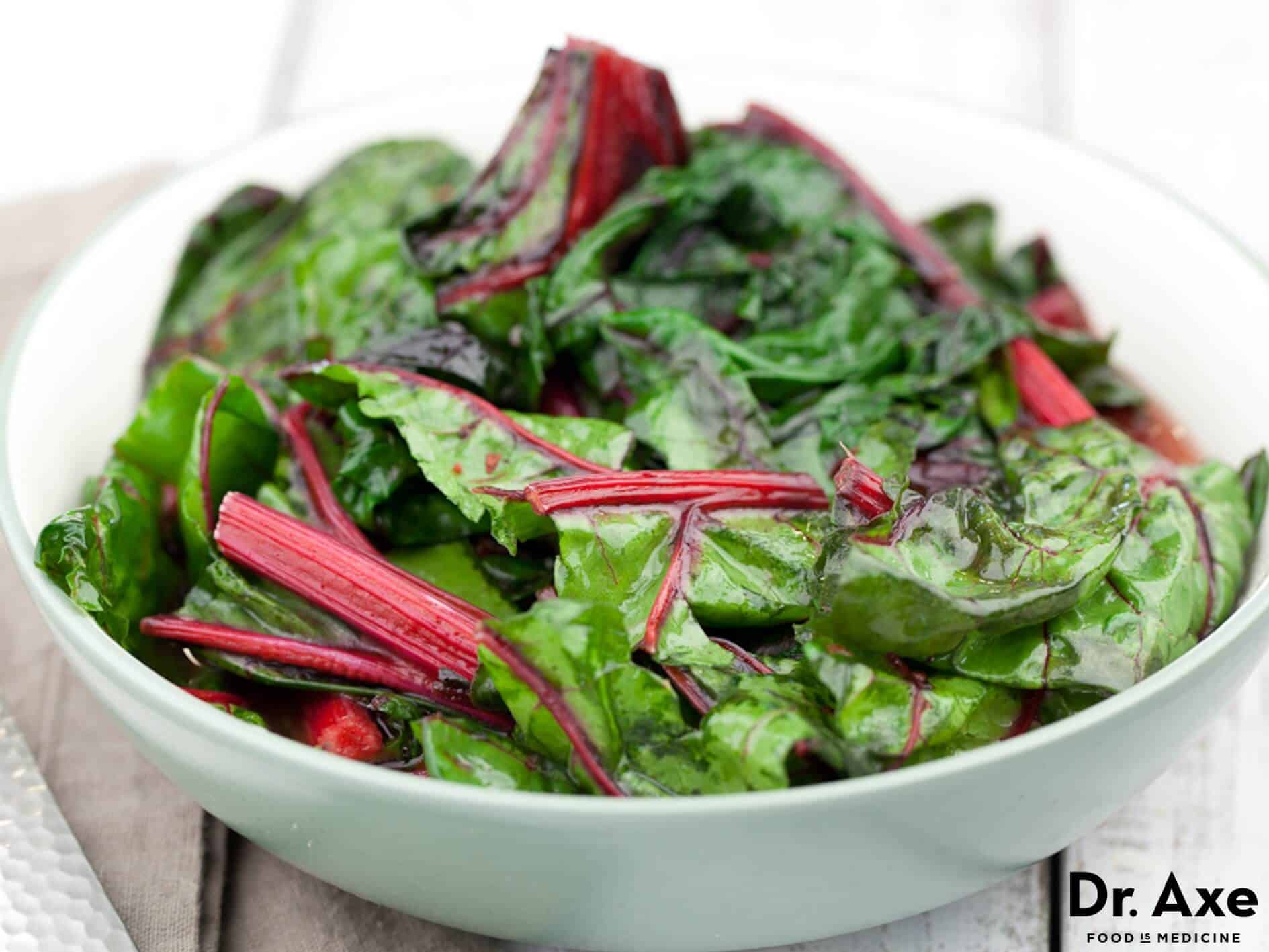 This Swiss chard greens recipe is healthy, delicious and easy to make.
Ingredients:
¼ cup coconut oil, melted
2 tablespoons minced garlic
5 cups chicken or vegetable broth
5 bunches chard, trimmed and chopped
sea salt and black pepper to taste
1 tablespoon red pepper flakes
Directions:
Heat the coconut oil in a large pot over medium high heat.
Add garlic and sauté for 2-3 minutes.
Pour in the chicken or vegetable stock and simmer for 30 minutes covered.
Add the chard greens to the pot and turn the heat to medium high.
Let the greens cook down for about 45 minutes, stirring occasionally.
Reduce heat to medium and season with salt and pepper. Cook until greens are tender.
Drain greens and add in red pepper flakes.
Serve immediately.