Creamy Broccoli Soup with Cheese Recipe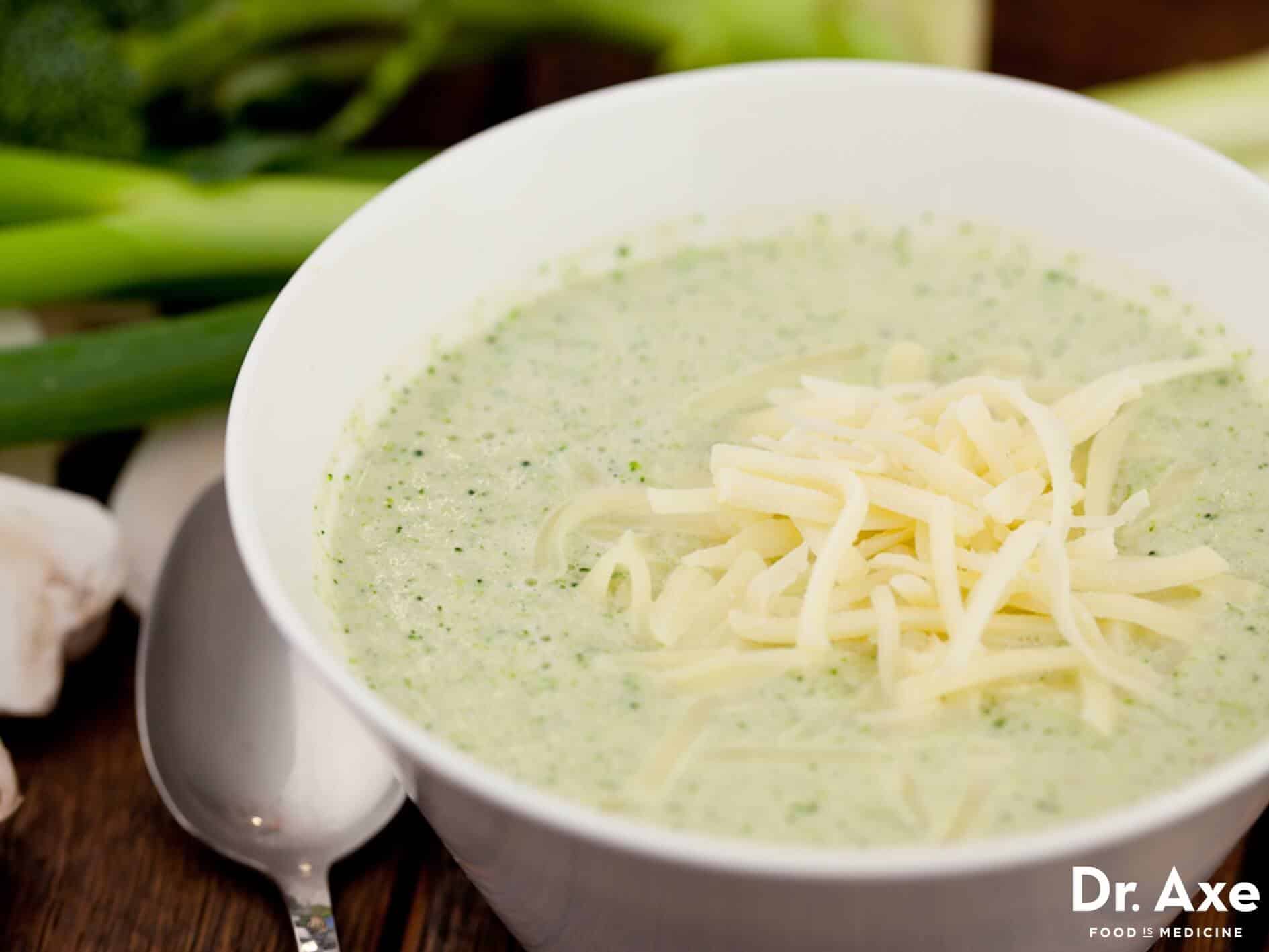 Broccoli was first introduced to North America by Italian immigrants. It was a uniquely valued food because of its many health benefits. Broccoli is high in vitamin C, chromium and fiber. It's also very versatile and can be consumed raw, cooked, boiled, steamed or roasted. Try this satisfying and delicious creamy broccoli soup recipe with cheese in order to incorporate broccoli into your diet today!
Ingredients:
8 cups chopped broccoli florets
6 cups baby kale

1 cup green onions
6 garlic cloves, minced
¼ cup ghee
32 ounces chicken or vegetable broth
16 ounces kefir
2 cups raw cheddar cheese
Directions:
Place the butter, green onions, garlic, kale and broccoli in a large pot and sauté them for 10 minutes over medium high heat, stirring consistently.

Add in the chicken or vegetable broth and heat for another 5-10 minutes.
Pour the mixture into a blender and blend until smooth.

Pour contents back into the pot and simmer over high heat for 10 minutes.

Add the kefir and cheese and stir well.
Serve immediately.