Turkey Breakfast Sausage Recipe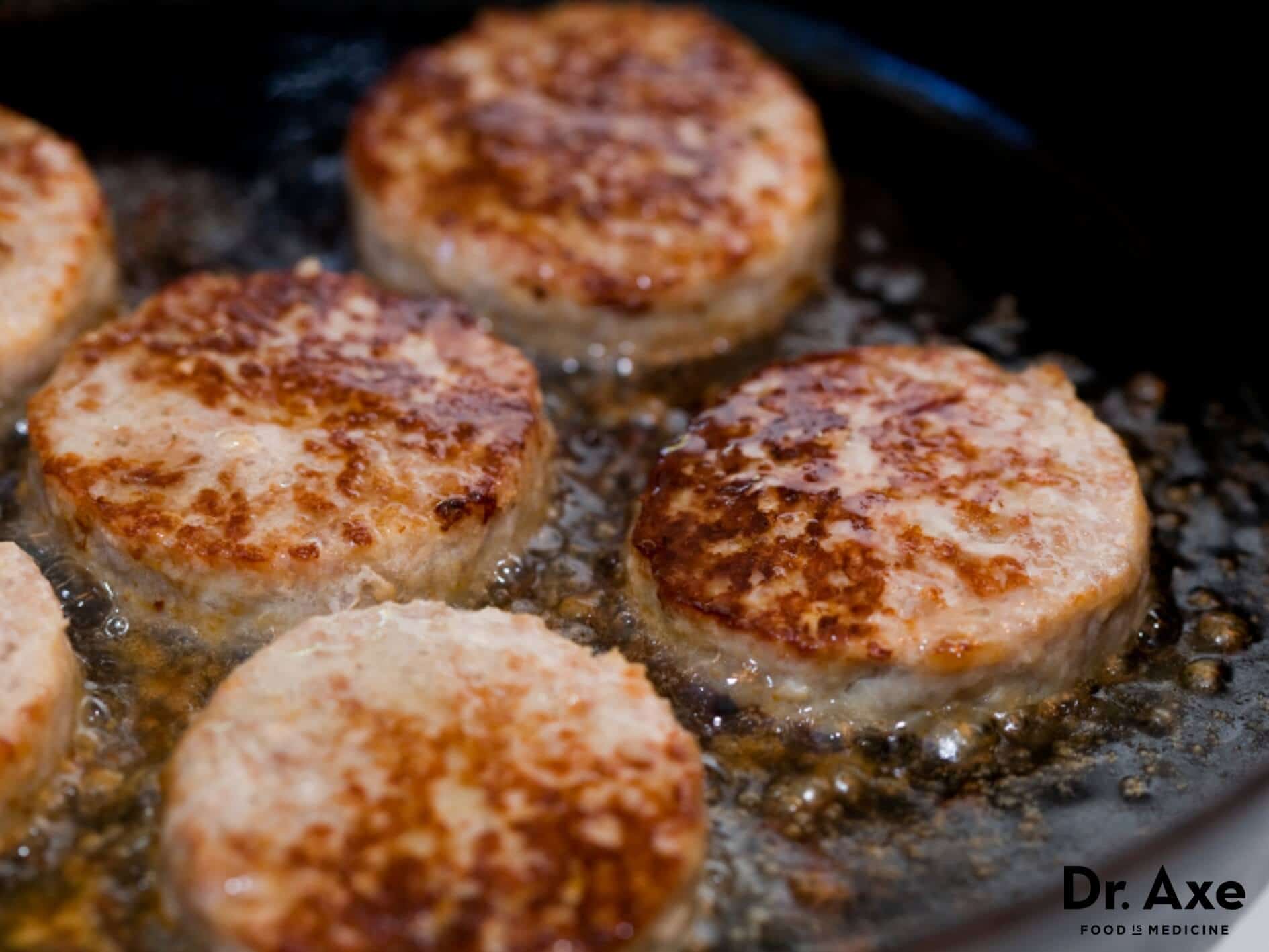 This turkey breakfast sausage recipe is the perfect thing to start your day off right! It's packed with flavor and protein that will leave you satisfied!
Ingredients:
1 pound ground turkey
2 tablespoons gluten-free crackers, crushed
1 egg, lightly beaten
½ small onion, finely diced
¼ teaspoon cumin
¼ teaspoon majoram
¼ teaspoon marjoram
¼ teaspoon cayenne
¼ teaspoon ginger
½ teaspoon basil
½ teaspoon thyme
½ teaspoon oregano
½ teaspoon sage
2 teaspoons sea salt
¼ teaspoon peper
Directions:
Sauté onions in 1 tablespoon butter until soft and translucent.
In a large bowl, combine ingredients all ingredients except butter.
Form into patties and fry in a large pan.