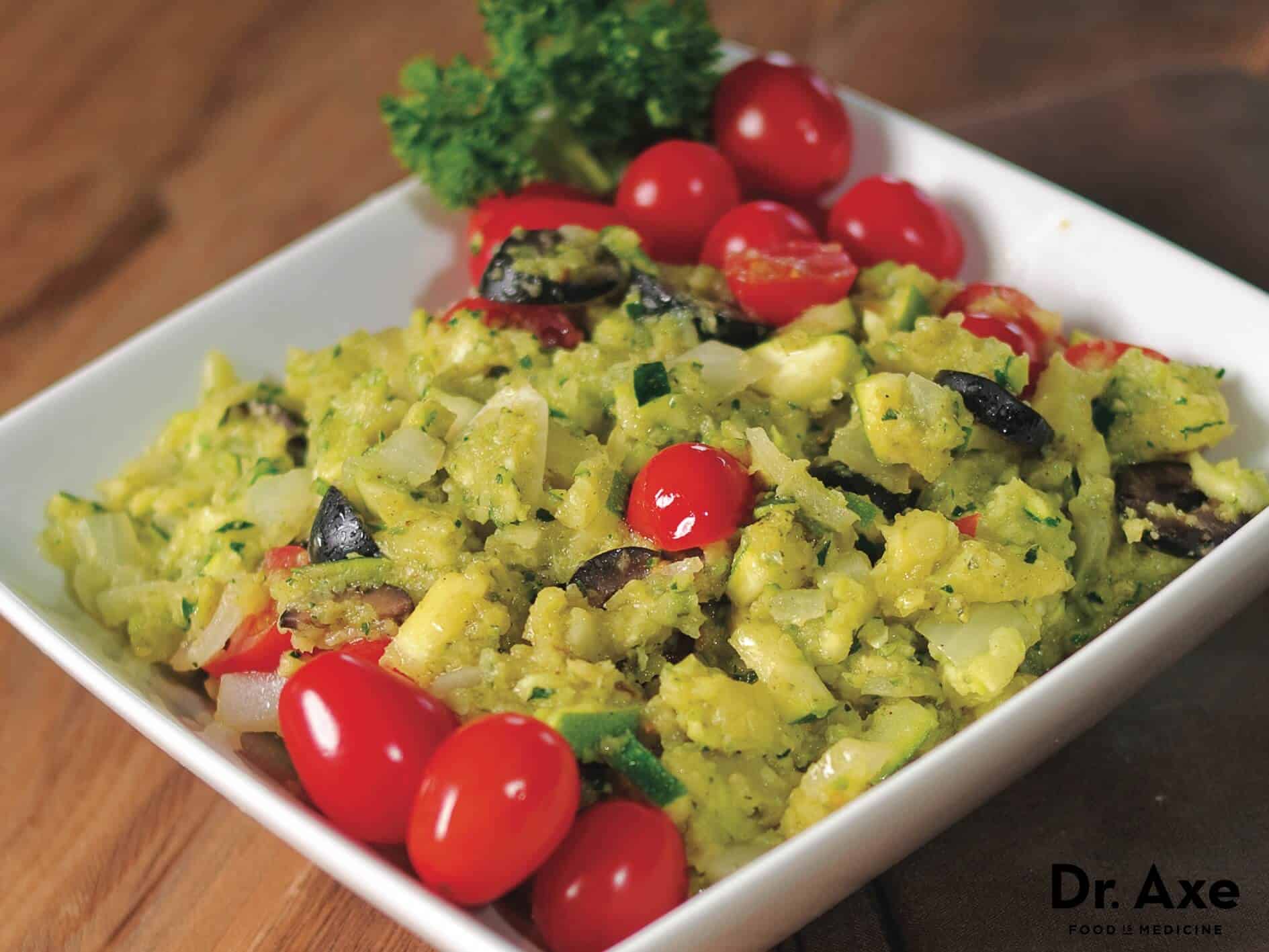 This zucchini skillet recipe is full of vitamin C and potassium! Try this delicious side with any meal and get your daily dose today!
---
Today and tomorrow, I'm hosting a free presentation all about what I've created to be the fastest and most authoritative way to become a Certified Essential Oil Coach.
And you're invited! Click Here to Register
Whether you're in pursuit of essential oil mastery or you want to build an essential oil business, this is a must-see presentation. Plus, I've set aside a half hour to answer your questions.
Like I said, no charge and you can register here.
Zucchini Skillet Recipe
Total Time: 15 minutes
Serves: 3-4
Ingredients:
½ cup chopped onion
3 tablespoon coconut oil
3 cups coarsely-shredded zucchini
2 teaspoons Basil
½ teaspoon Sea Salt
⅛ teaspoon Garlic powder
1 cup diced fresh tomatoes
2 tablespoons sliced, ripe black olives
Directions:
Saute onion in oil over med heat. Stir in zucchini, basil, sea salt and garlic powder and cook, stirring frequently, for 5-6 min.
Sprinkle with tomatoes and olives. Cover and cook for 5 more min.
Get FREE Access!
Dr. Josh Axe is on a mission to provide you and your family with the highest quality nutrition tips and healthy recipes in the world...Sign up to get VIP access to his eBooks and valuable weekly health tips for FREE!
Free eBook to boost
metabolism & healing
30 Gluten-Free Recipes
& detox juicing guide
Shopping Guide &
premium newsletter