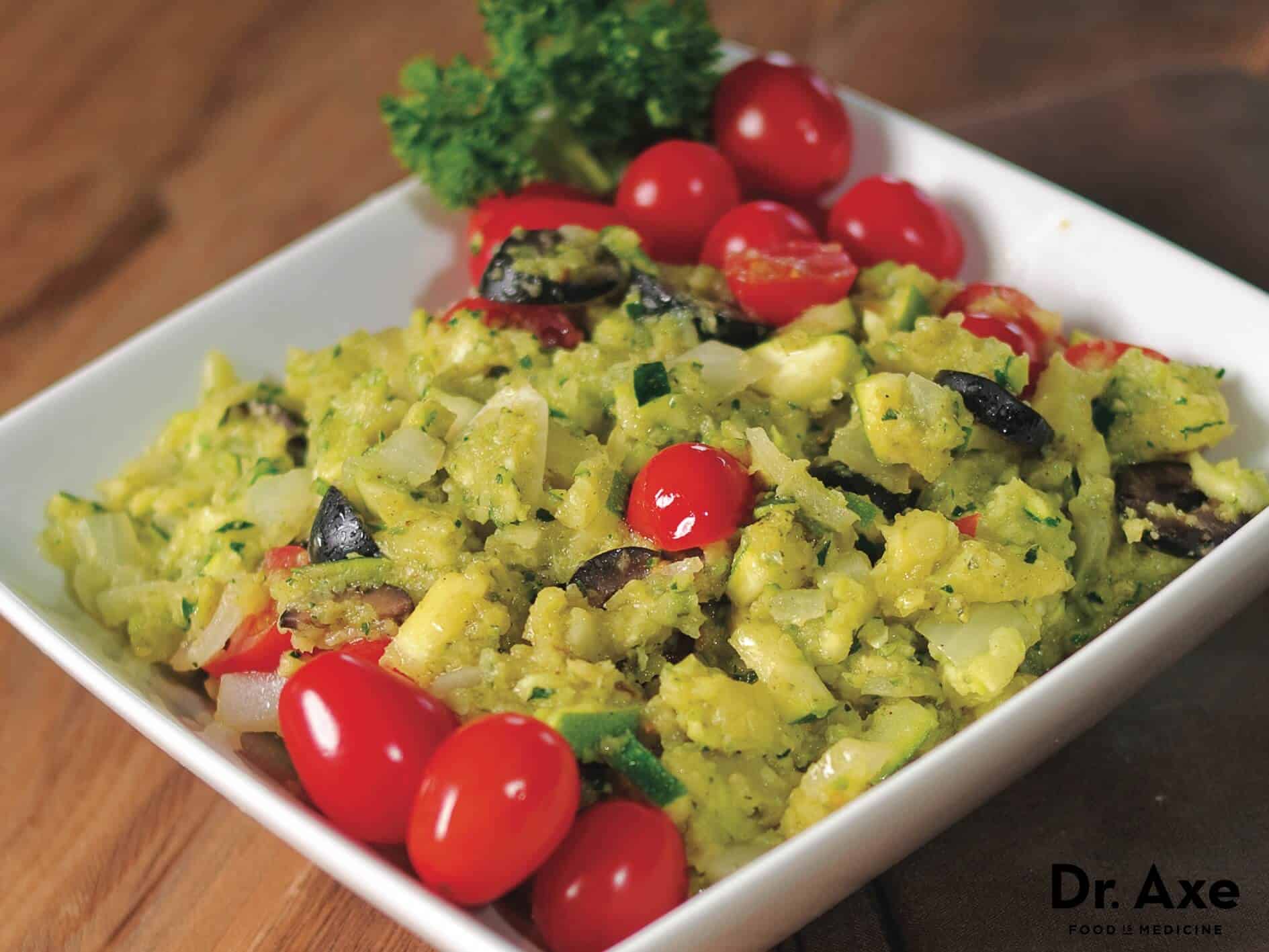 This zucchini skillet recipe is full of vitamin C and potassium! Try this delicious side with any meal and get your daily dose today!
Ingredients:
½ cup chopped onion
3 tablespoon coconut oil
3 cups coarsely-shredded zucchini
2 teaspoons Basil
½ teaspoon Sea Salt
⅛ teaspoon Garlic powder
1 cup diced fresh tomatoes
2 tablespoons sliced, ripe black olives
Directions:
Saute onion in oil over med heat. Stir in zucchini, basil, sea salt and garlic powder and cook, stirring frequently, for 5-6 min.
Sprinkle with tomatoes and olives. Cover and cook for 5 more min.