Brown Rice, Tomatoes and Basil Recipe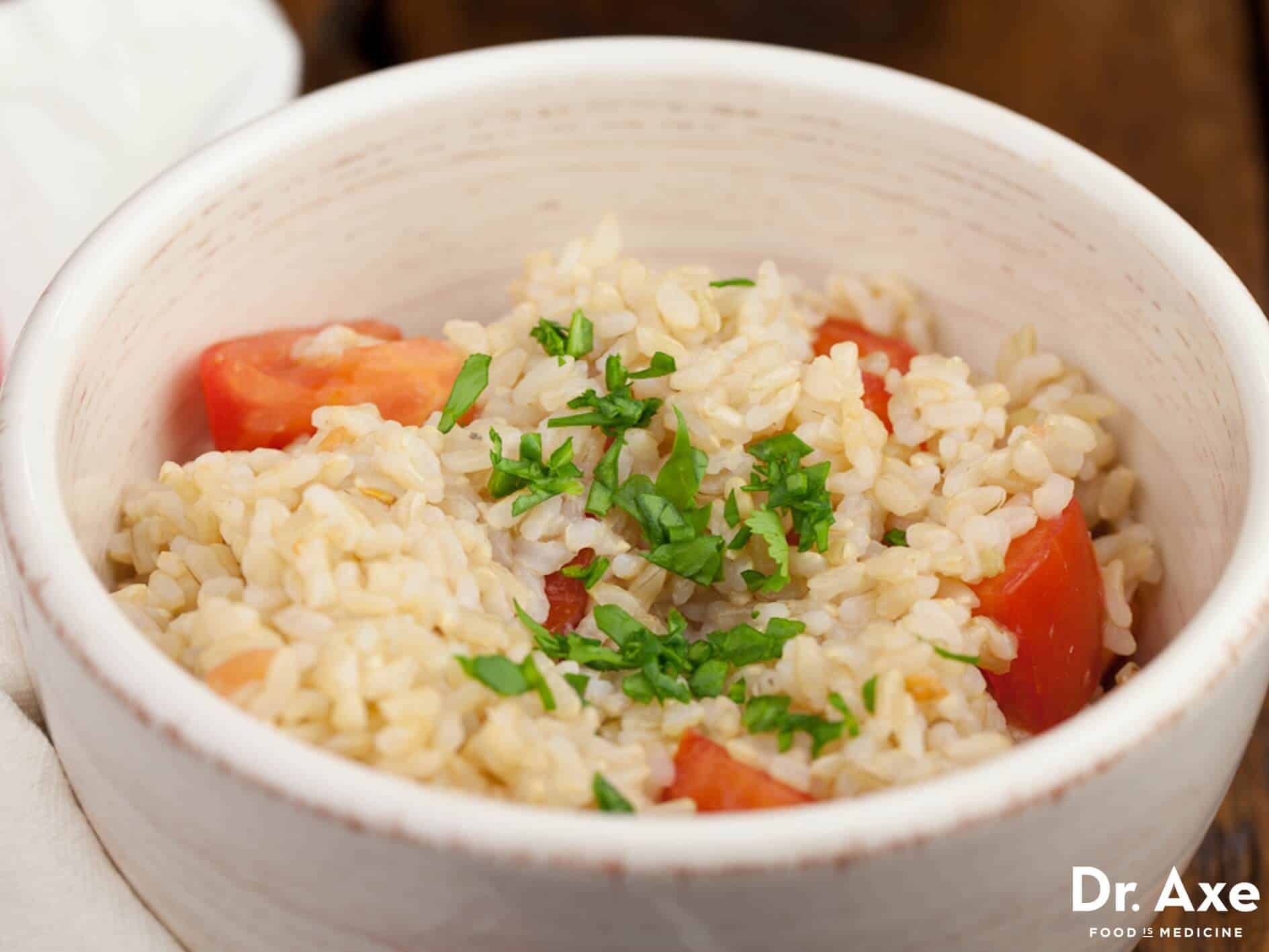 This tomato basil brown rice recipe is easy, delicious and a great addition to any meal.
Ingredients:
1 cup brown rice
2 teaspoons sea salt
¼ cup coconut vinegar
2 teaspoons honey
1 tablespoon melted coconut oil
black pepper to taste
1 pound chopped heirloom tomatoes
1 cup chopped fresh basil leaves
Directions:
Bring two cups water to a boil and add the rice and salt.
Return it to a boil and simmer for 30-40 minutes until rice is cooked and the water is evaporated.
In a small bowl, whisk together the vinegar, honey, coconut oil and pepper.
Pour vinegar mixture over the rice and mix well.
Add in the tomatoes and basil.
Toss rice mixture again until well combined.
Serve immediately.