Coconut Flour Pancakes Recipe
Have you ever made pancakes that weren't from a box? I hope you have, because they are so easy to make and taste so good. Pancakes can turn an OK morning into a great morning — they're the perfect way to kick off a day.
But if you've steered clear from them because gluten is an issue — such as suffering from gluten intolerance symptoms — or because you weren't quite sure how to make a healthy version, you're in luck.
These Coconut Flour Pancakes are prepared with nutrition-rich coconut flour, with not a grain in sight. The coconut sugar and applesauce give the coconut flour pancakes a little added sweetness the all-natural way. In fact, you likely have everything on hand to make these right now!
In a large bowl, whisk together all the wet ingredients and set aside. In a smaller bowl, whisk all the dry ingredients. Add the dry ingredients to the wet and whisk together until no lumps remain.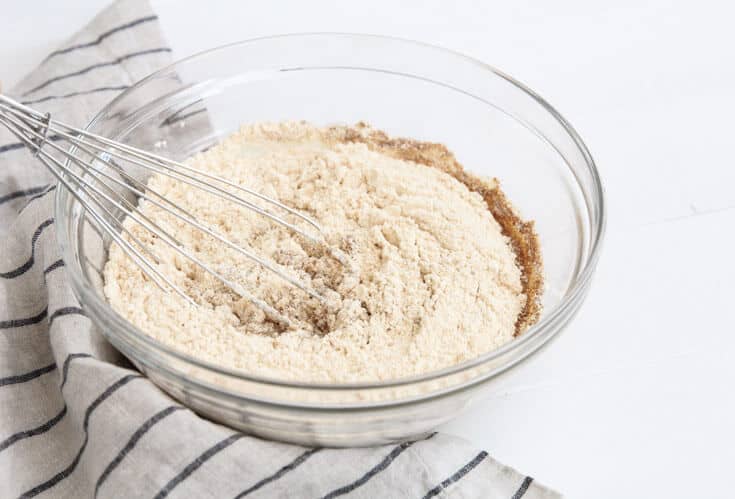 Then let the bowl sit for 5 minutes.
 Then, add coconut oil to a large skillet heated over medium heat and fry the pancakes. Flip 'em after about 3 minutes on each side or once the dough is bubbly.
Serve these coconut flour pancakes warm loaded with your favorite toppings. Maple syrup, fresh fruit or my coconut whipped cream all taste fantastic.
Make your mornings a little more special — or have the best "breakfast at dinner" ever — with these coconut flour pancakes.
Nutrition facts: one pancake has 117 calories, 8.8 g fat, 46.5 g sodium, 6.2 g carbs, 2.1 g fiber, 2.2 g sugar and 3.5 g protein
Serves
makes 8-10 pancakes
Ingredients:
4 eggs
¼ cup plus 2 tablespoons full-fat, canned coconut milk
3 tablespoons melted coconut oil
3 tablespoons applesauce
½ cup coconut flour
1 tablespoon coconut sugar
¼ teaspoon baking powder
¼ teaspoon cinnamon
⅛ teaspoon salt
Directions:
In a large mixing bowl, whisk together the eggs, applesauce, coconut milk and coconut oil and set aside.
In a smaller bowl, whisk the coconut flour, baking powder, cinnamon and salt until well combined
Add the dry ingredients to the wet ingredients and whisk until no lumps remain and allow mixture to sit for 5 minutes.
Heat a large skilled over medium heat.
Add coconut oil to skillet and fry pancakes, flipping after about 3 minutes.
Serve topped with your favorite pancake toppings