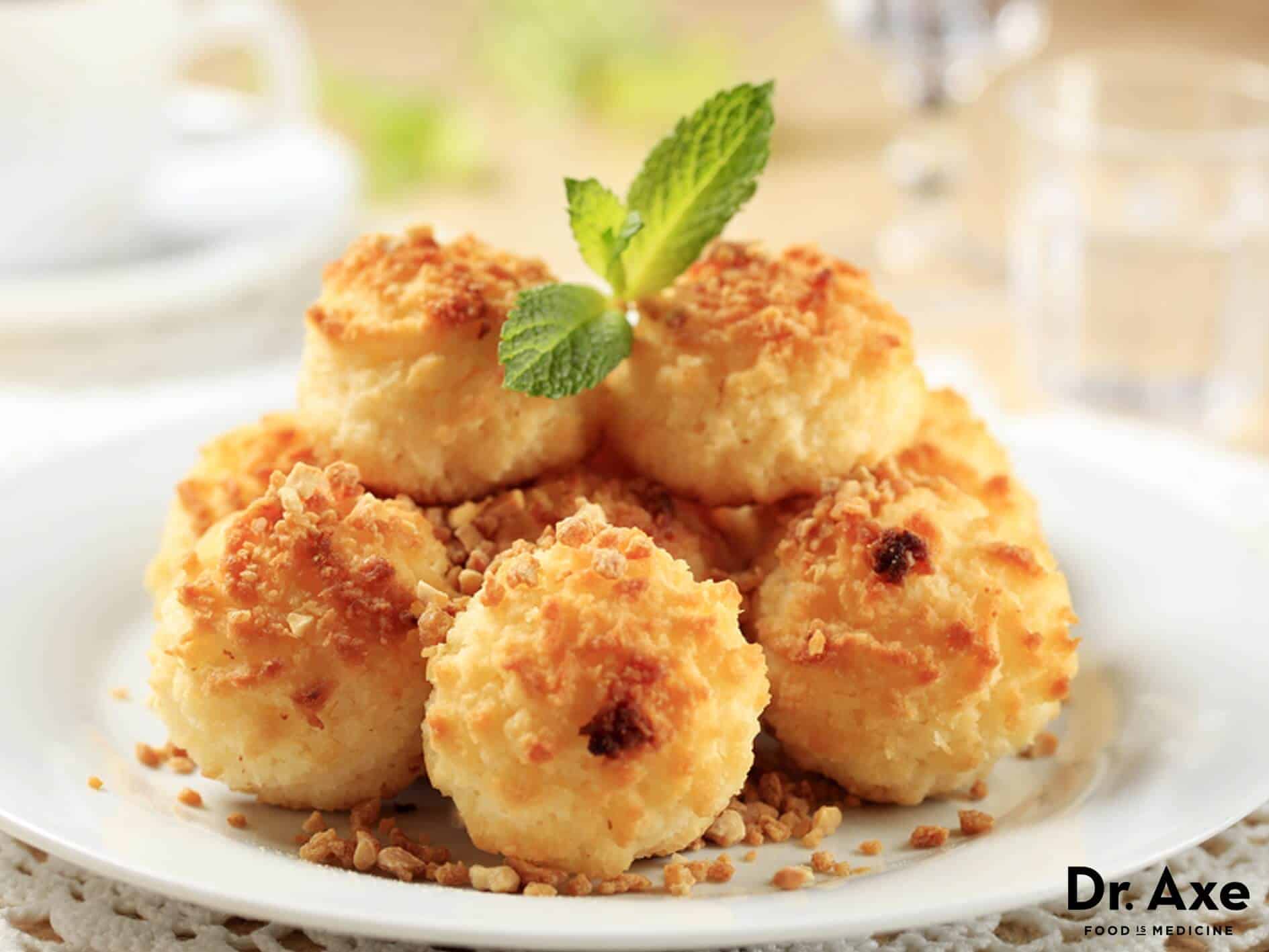 Coconut has been around for centuries but has recently gained increased popularity in the media. Coconut has many health benefits and even aids in weight loss and helps to stimulate the metabolism! Experience the full benefit of coconut and satisfy your cravings with this delicious coconut macaroons recipe!
Ingredients:
3 cups coconut flakes
½ cup honey
1 tablespoon vanilla extract
6 egg whites
¼ teaspoon sea salt
Directions:
Preheat oven to 325 F.
In a large mixing bowl, add coconut flakes, honey and vanilla.
In a separate mixing bowl, whisk with electric handheld mixer egg whites and sea salt until stiff peaks form.
Fold in egg whites with coconut flake mixture.
Drop batter on to parchment paper on cookie sheet.
Bake for 15 to 20 mins until lightly browned.
Get FREE Access!
Dr. Josh Axe is on a mission to provide you and your family with the highest quality nutrition tips and healthy recipes in the world...Sign up to get VIP access to his eBooks and valuable weekly health tips for FREE!
Free eBook to boost
metabolism & healing
30 Gluten-Free Recipes
& detox juicing guide
Shopping Guide &
premium newsletter