Curried Carrot Soup Recipe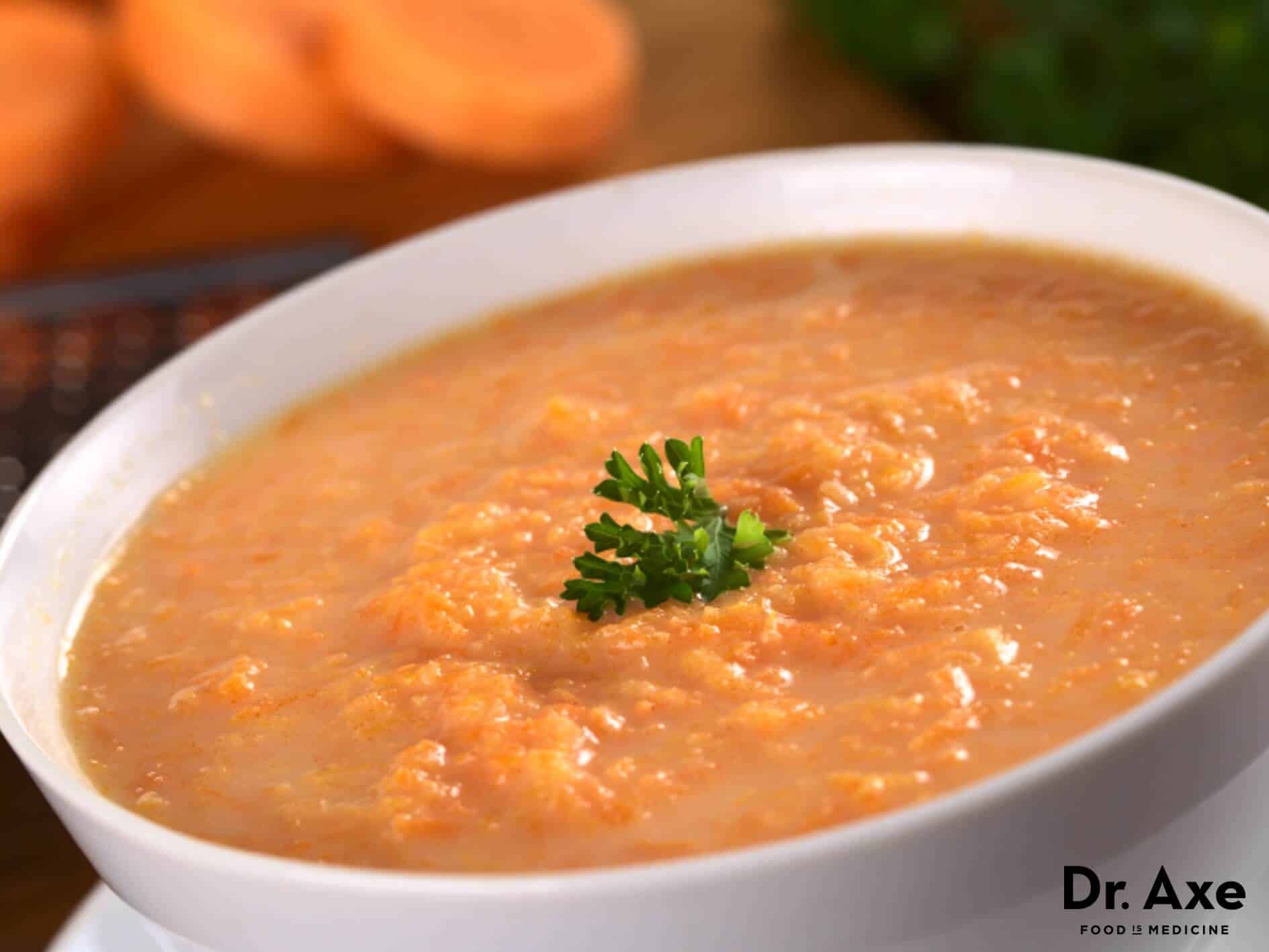 This Curried Carrot Soup recipe is delicious! It's easy to make and full of flavor! The bone broth helps to heal the gut, and the coconut provides healthy fats!
Ingredients:
4 tbsp coconut oil, melted
6 cups chicken broth
5 cups of peeled carrots, thinly sliced into rounds
2 cups fresh chopped onions
2 teaspoons curry
1 tablespoon fresh ginger, minced
1 teaspoon coriander seeds, powder
¾ tsp yellow mustard seeds, powdered
2 teaspoons lime peel, finely grated
3 teaspoons fresh lime juice
sea salt and black pepper to taste
kefir or goats milk yogurt for garnish
Directions:
Melt coconut oil over medium heat in soup pot
Add coriander, mustard seed powder, curry powder and ginger powder. Stir for a minute.
Sprinkle with sea salt and pepper
Add onions and sauté until soft
Add Chicken broth and sliced carrots and cook on medium low heat for about 30 mins
Puree in blender until smooth, then return to pot.
Stir in lime juice and season with more sea salt and pepper to taste.
Serve garnished with Yogurt and Parsley
Get FREE Access!
Dr. Josh Axe is on a mission to provide you and your family with the highest quality nutrition tips and healthy recipes in the world...Sign up to get VIP access to his eBooks and valuable weekly health tips for FREE!
Free eBook to boost
metabolism & healing
30 Gluten-Free Recipes
& detox juicing guide
Shopping Guide &
premium newsletter