Quinoa Banana Oat Pancakes Recipe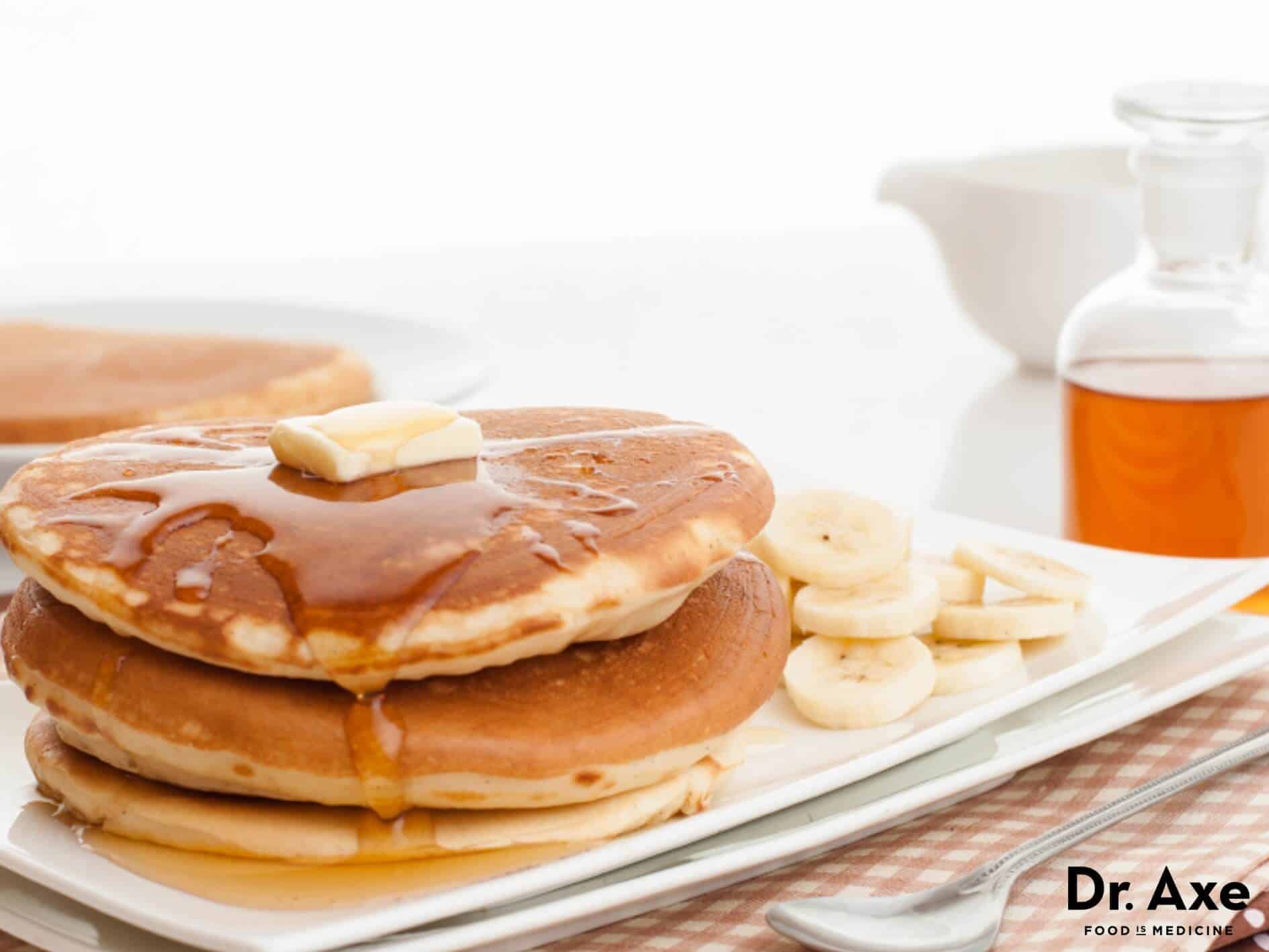 This Quinoa Banana Oat Pancakes Recipe is healthy, gluten free and a delicious way to start the day!
Ingredients:
½ cup cooked quinoa
2 ripe bananas, mashed
2 tablespoons coconut oil, melted
2 tablespoons coconut sugar
1 tablespoon lemon juice
2 pastured eggs, well beaten
1 cup oat flour
½ teaspoon baking soda
½ teaspoon sea salt
½ teaspoon cinnamon
¼ teaspoon nutmeg
½ cup coconut milk
½ cup chopped walnuts
Directions:
Put all ingredients in large bowl and stir gently (Do not over stir or mixture will be tough).
Place a large pan over medium heat and add in coconut oil. Add 1/4 cup of the batter to pan.
Cook pancakes about three minutes on the first side and about one minute on other side or until cooked through.