Strawberry Ice Cream Recipe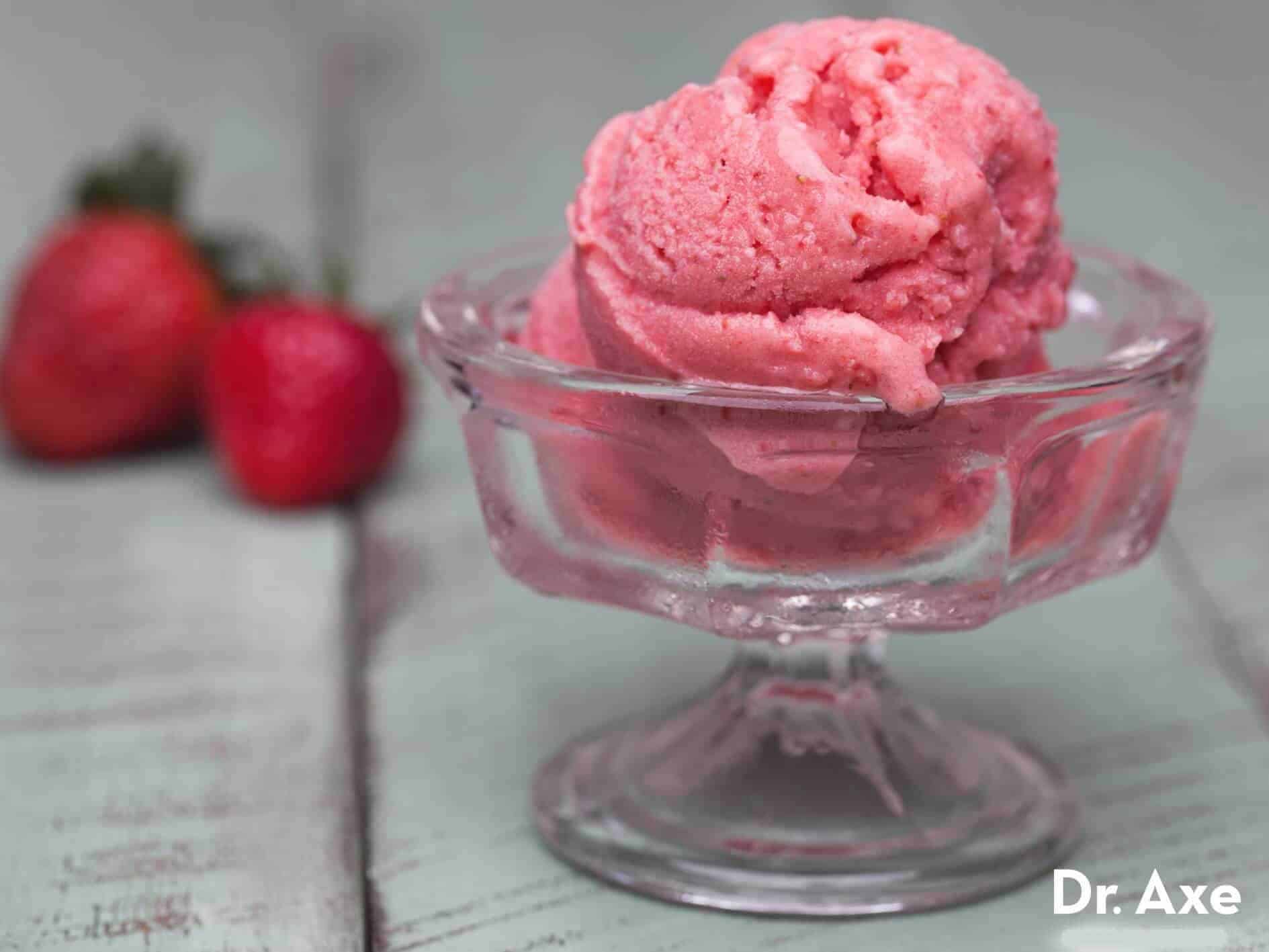 This guilt free Strawberry Ice Cream recipe is healthy, free of refined sugars and deliciously refreshing!
Total Time
3 hours, 10 minutes
Ingredients:
1 cup honey
½ cup fresh squeezed orange juice
16 ounces goat or coconut kefir
½ teaspoon vanilla extract
½ ripe banana, frozen
4 cups frozen strawberries
Directions:
Put all ingredients in blender and blend.
Pour mixture into a medium size glass baking dish, cover and put in freezer for at least 3 hours.
Take out about 10 minutes before you plan to serve it and blend again.
Get FREE Access!
Dr. Josh Axe is on a mission to provide you and your family with the highest quality nutrition tips and healthy recipes in the world...Sign up to get VIP access to his eBooks and valuable weekly health tips for FREE!
Free eBook to boost
metabolism & healing
30 Gluten-Free Recipes
& detox juicing guide
Shopping Guide &
premium newsletter