Strawberry Ice Cream Recipe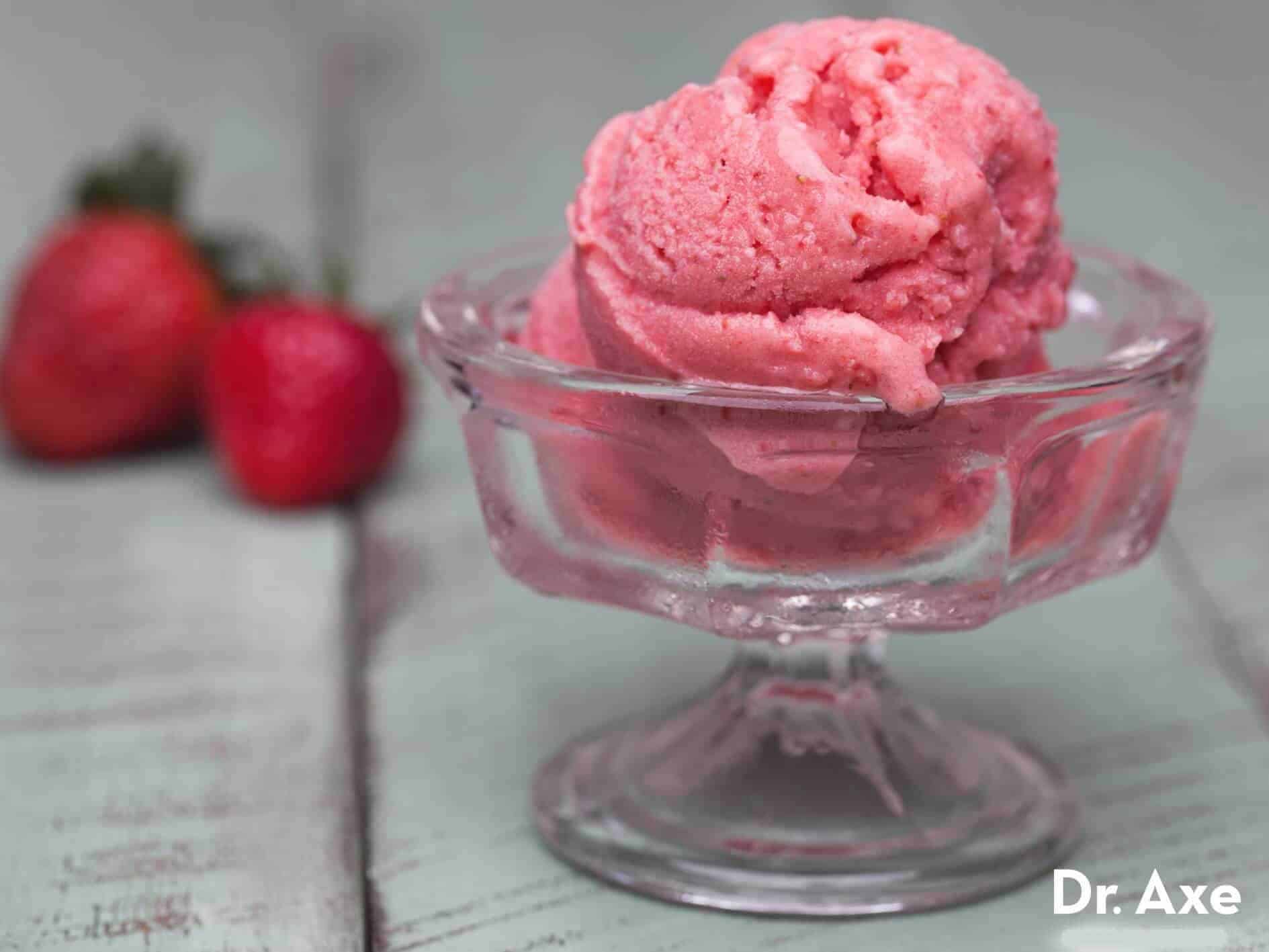 This guilt free Strawberry Ice Cream recipe is healthy, free of refined sugars and deliciously refreshing!
Total Time
3 hours, 10 minutes
Ingredients:
1 cup honey
½ cup fresh squeezed orange juice
16 ounces goat or coconut kefir
½ teaspoon vanilla extract
½ ripe banana, frozen
4 cups frozen strawberries
Directions:
Put all ingredients in blender and blend.
Pour mixture into a medium size glass baking dish, cover and put in freezer for at least 3 hours.
Take out about 10 minutes before you plan to serve it and blend again.