Teriyaki Baked Salmon Recipe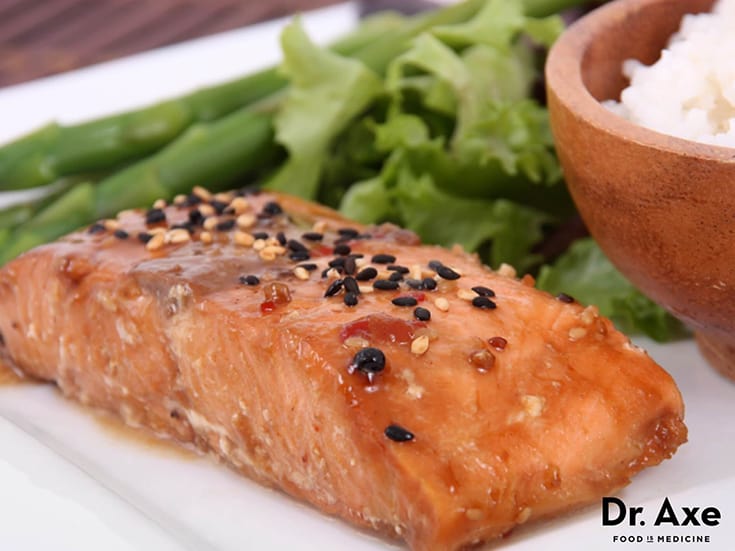 This teriyaki baked salmon is not only easy to make, but easy to clean up! Baking this dish in foil keeps the salmon moist and full of delicious flavor! It's packed with omega-3 fats and is sure to impress!
Ingredients:
1/3 cup coconut aminos
2 tbsp coconut sugar
¼ cup sesame oil
3 tbsp lemon juice
3 cloves garlic, minced
1 tsp ground mustard
4 skin-on, boneless wild caught Alaskan salmon fillets (6 oz. each), at room temperature
Coconut oil for brushing
Sea salt and black pepper
Directions:
Preheat oven to 375 degrees F. Line a baking sheet with foil.
In a small bowl, whisk together coconut aminos, coconut sugar, sesame oil, lemon juice, garlic, mustard, sea salt and pepper
Place salmon onto prepared baking sheet and fold up all 4 sides of the foil. Spoon the mixture over the salmon. Fold the sides of the foil over the salmon, covering completely and sealing the packet closed.
Place into oven and bake until cooked through, about 15-20 minutes.