Breakfast Salmon Egg Bake Recipe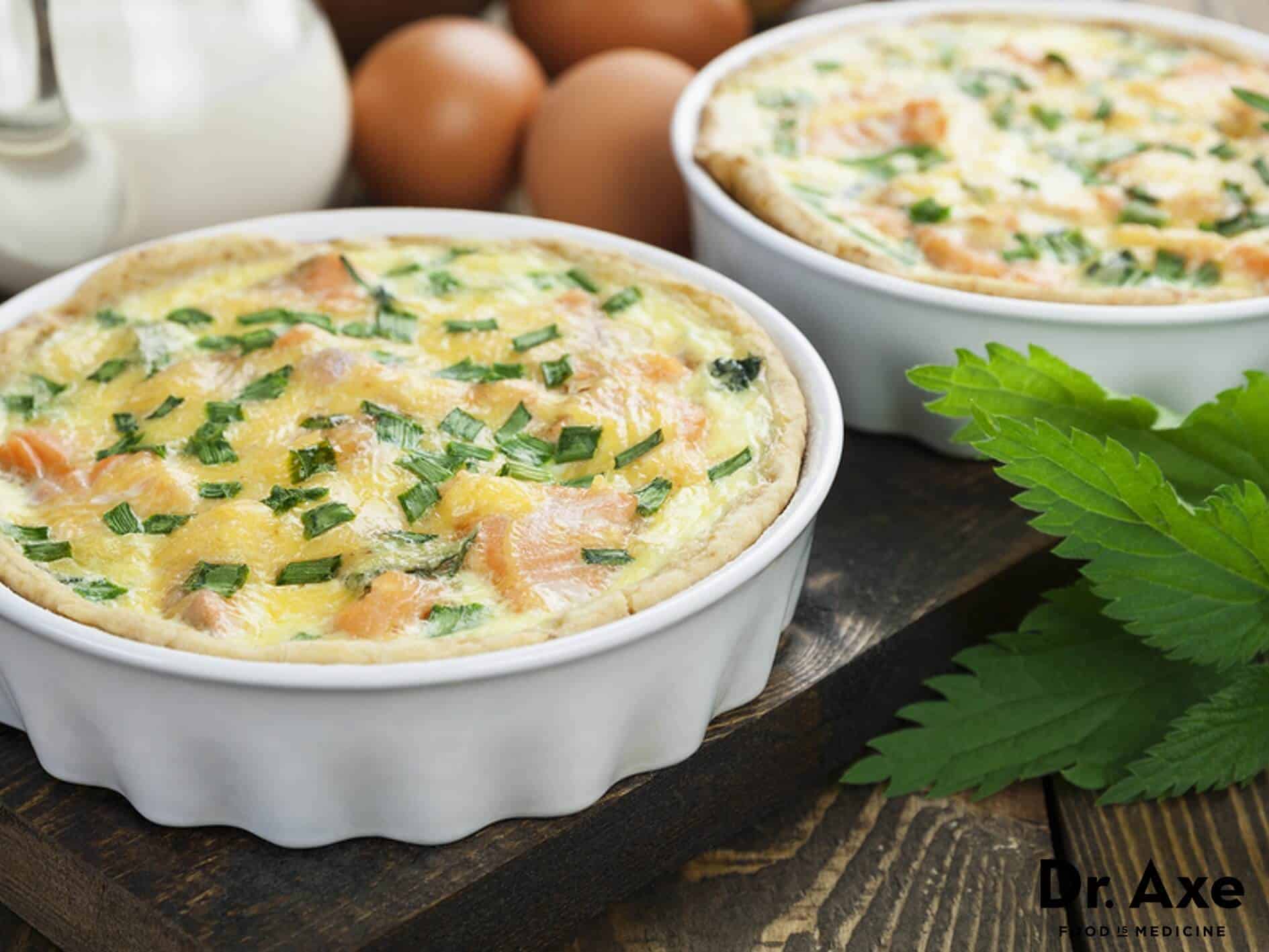 This smoked salmon egg bake recipe is a favorite! It's easy to make and full of flavor, protein, and omega-3 fats. It's gluten free, grain free and sure to please all.
Ingredients:
2 tablespoons ghee
1 medium onion, thinly sliced crosswise
8 large eggs
1 cup red, yellow and/or orange peppers, chopped
1 cup kefir
1 cup mushrooms
1 tablespoons chopped fresh dill
Sea Salt and black pepper
1 teaspoon nutmeg
6 ounces smoked wild caught Alaskan salmon, skin removed and roughly broken into 1/2-inch pieces
¾ cup goat cheese, crumbled
Directions:
Preheat oven to 350 degrees F
Melt the ghee in a 10-inch sauté pan over medium-high heat. Add the onion and peppers and cook, stirring occasionally, until soft and turning translucent, about 3 minutes. Add the mushrooms and cook until softened and slightly browned, another 3 to 4 minutes. Remove the pan from the heat.
Spread mixture with ghee over bottom of greased pan
Spread salmon pieces over onion mixture
Beat the eggs in a medium bowl with the kefir, 1 tbsp of the dill, 1/4 tsp. salt, 1/4 tsp. pepper, and the nutmeg.
Pour egg mixture over onion mixture
Bake for 35-40 minutes
Sprinkle goat cheese over top and serve
Get FREE Access!
Dr. Josh Axe is on a mission to provide you and your family with the highest quality nutrition tips and healthy recipes in the world...Sign up to get VIP access to his eBooks and valuable weekly health tips for FREE!
Free eBook to boost
metabolism & healing
30 Gluten-Free Recipes
& detox juicing guide
Shopping Guide &
premium newsletter