Cilantro Ginger Smoothie Recipe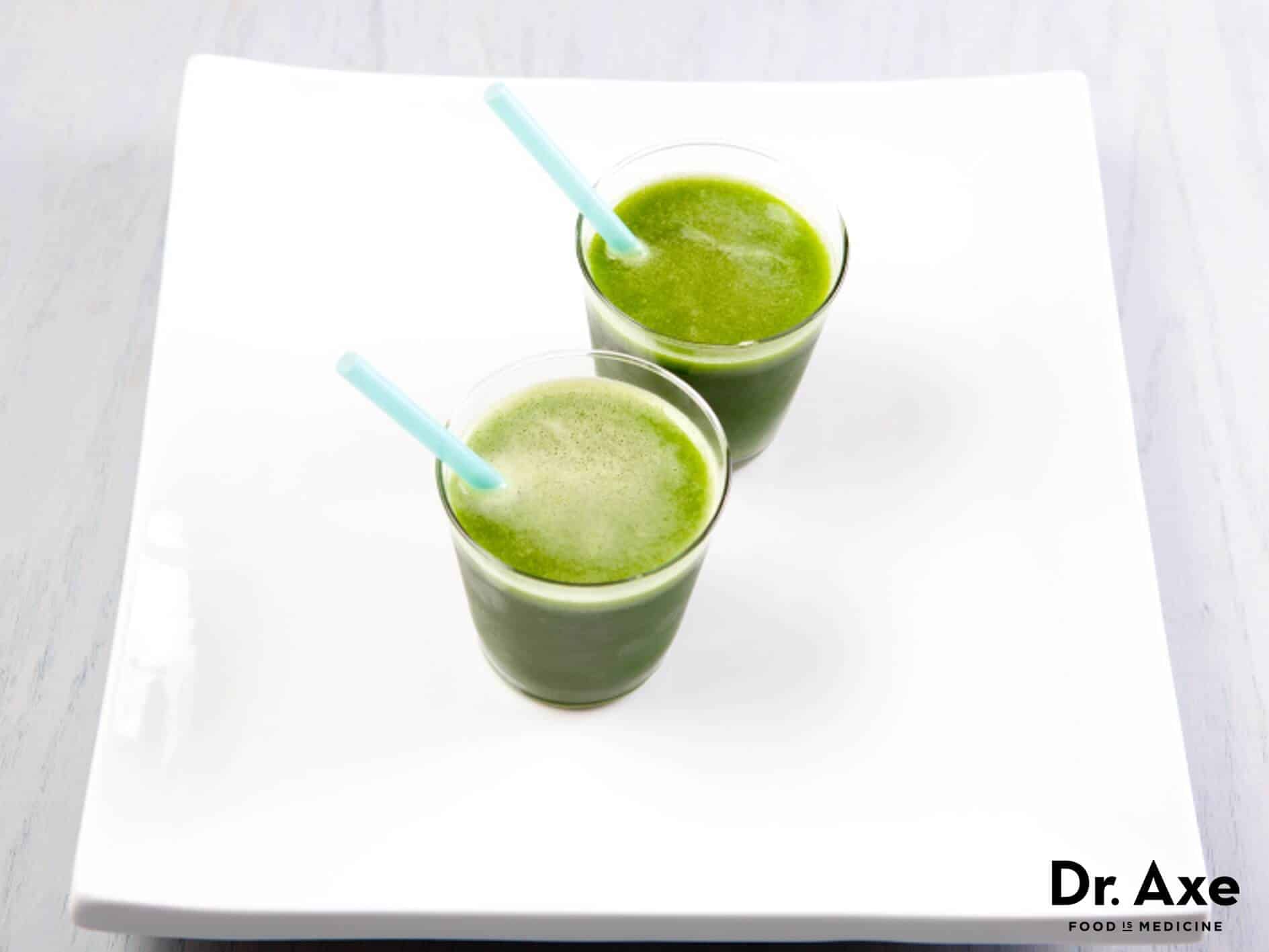 This cilantro ginger smoothie recipe is full of amazing health benefits! The cilantro helps your body to detoxify while the ginger helps soothe inflammation! Try this great recipe today!
Ingredients:
½ cup cilantro
1 cup chopped cucumber
Juice of one lime
2 teaspoons grated ginger
4 dried figs
4 ounces sheep or coconut yogurt
Directions:
Add all ingredients to a high speed blender.
Puree on high until completely smooth.
Serve immediately.
Get FREE Access!
Dr. Josh Axe is on a mission to provide you and your family with the highest quality nutrition tips and healthy recipes in the world...Sign up to get VIP access to his eBooks and valuable weekly health tips for FREE!
Free eBook to boost
metabolism & healing
30 Gluten-Free Recipes
& detox juicing guide
Shopping Guide &
premium newsletter