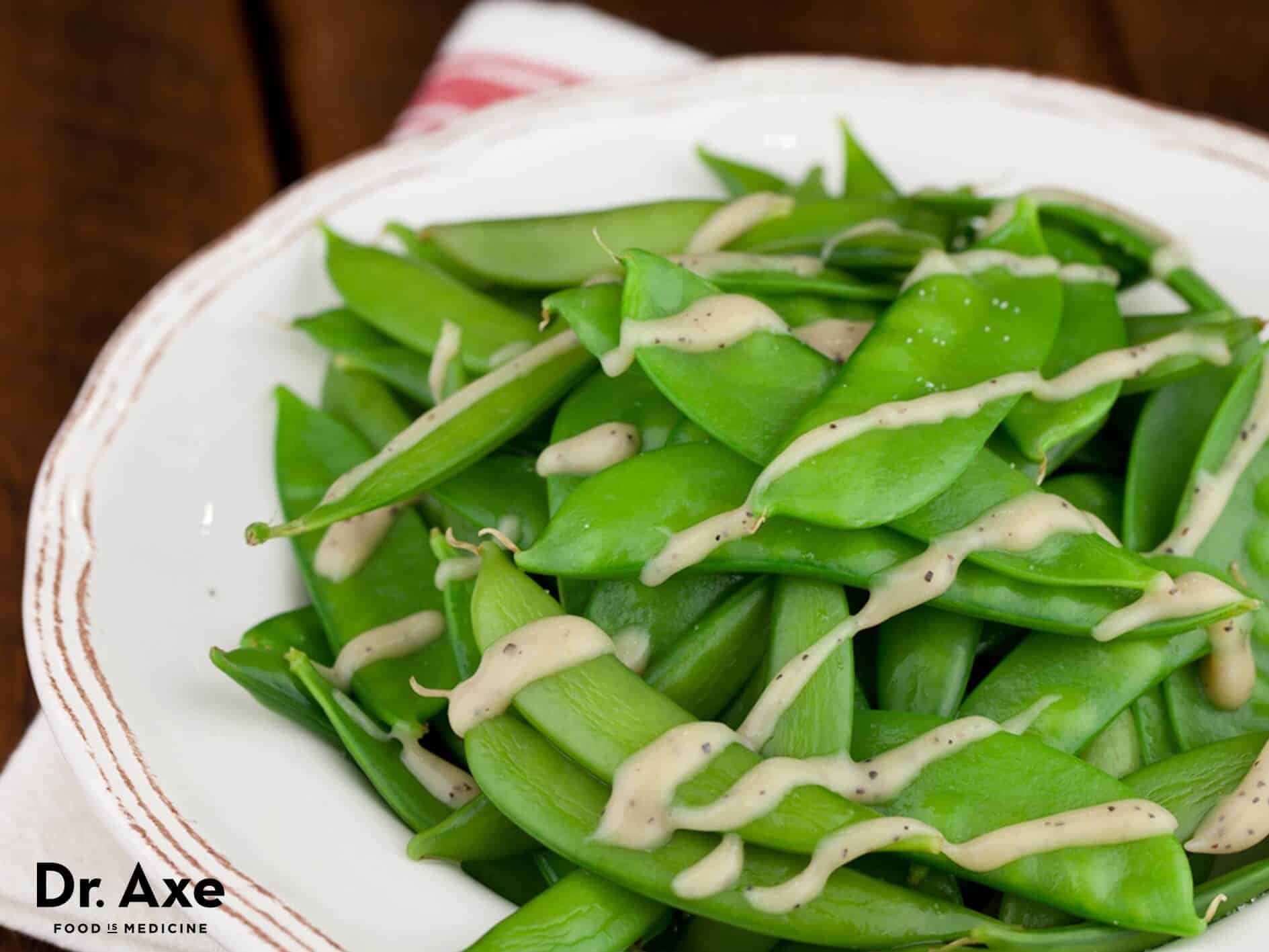 This Creamy Pea Salad recipe is healthy, easy to make and delicious. Try this great side dish with any meal!
Ingredients:
2 cups frozen peas
1 pound sugar snap peas, trimmed
¼ pound snow peas, sliced
4 ounces raw cheese, grated
2 tablespoons gluten-free flour
1 ½ cup chicken or vegetable broth
1 tablespoon honey
4 tablespoons lemon juice
sea salt and black pepper
½ cup coconut milk
Directions:
Bring a pot of water to boil Fill another pot with ice water. Add the snap peas and cook for 2 minutes. Then add the snow peas and cook 30 sec. Drain the peas and plunge into ice water
In a skillet, add the flour, chicken broth, coconut milk and cook for 6 minutes.
Drain the peas and add to the skillet. Add in the frozen peas and cook for 3-5 minutes. Stir in the honey, lemon juice, salt and pepper. Add in the grated cheese and serve.