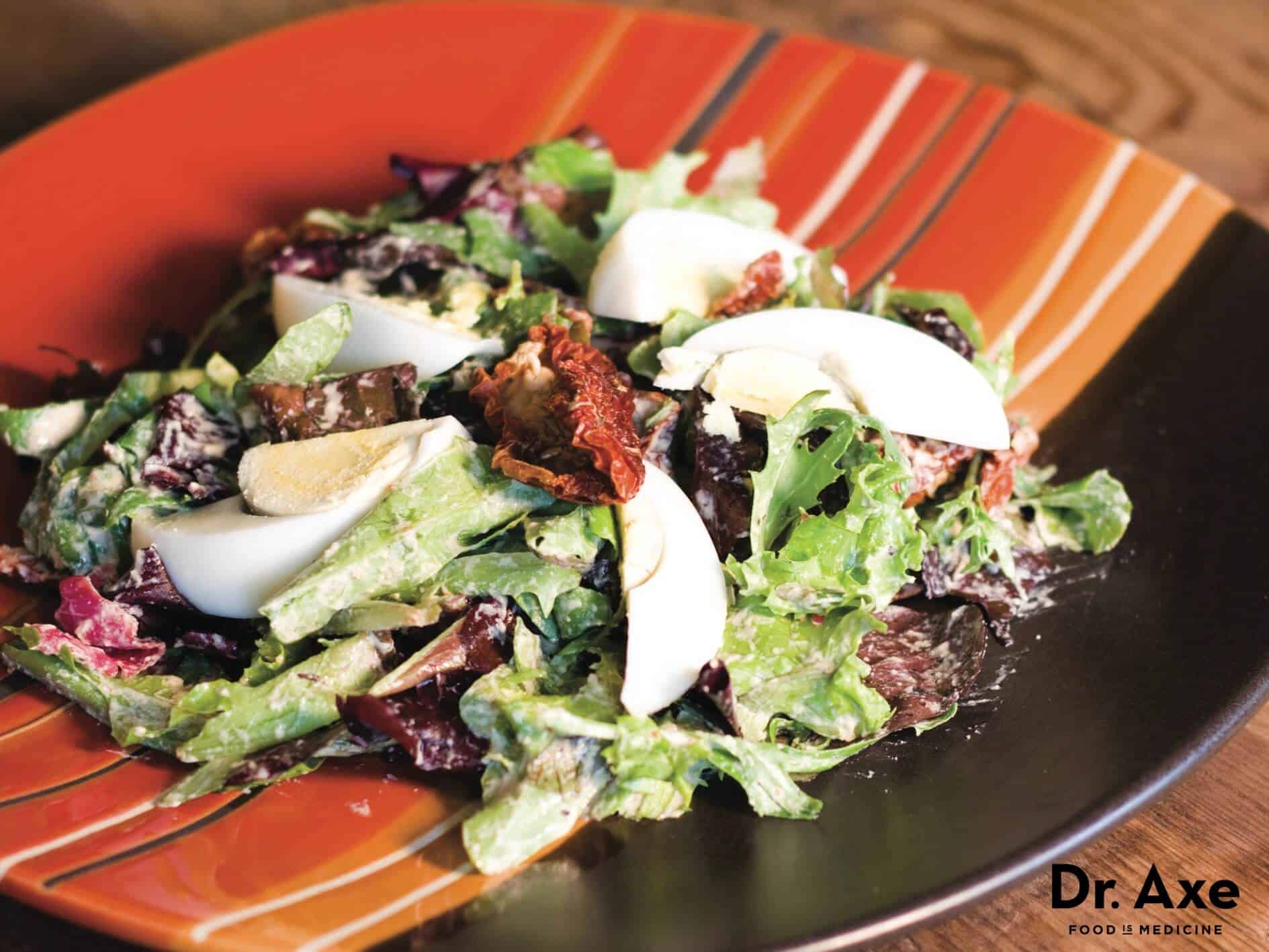 This egg tahini salad recipe is a delicious side to any meal! It's full of healthy fats and high in protein! Try this easy side today!
Ingredients:
4 cups spring mix lettuce
½ cup chopped sun-dried tomatoes
½ cup chopped green onion
3 tablespoons tahini (ground sesame)
2 tablespoons apple cider vinegar
1 tablespoon dijon mustard
sea salt, to taste
black pepper, to taste
8 hardboiled eggs, chopped
Directions:
In a large serving bowl, place lettuce, green onions and sun-dried tomatoes.
In a separate small bowl, mix tahini, vinegar, mustard, salt and pepper.
Pour tahini mixture into lettuce and mix.
Top with hardboiled eggs.
Get FREE Access!
Dr. Josh Axe is on a mission to provide you and your family with the highest quality nutrition tips and healthy recipes in the world...Sign up to get VIP access to his eBooks and valuable weekly health tips for FREE!
Free eBook to boost
metabolism & healing
30 Gluten-Free Recipes
& detox juicing guide
Shopping Guide &
premium newsletter