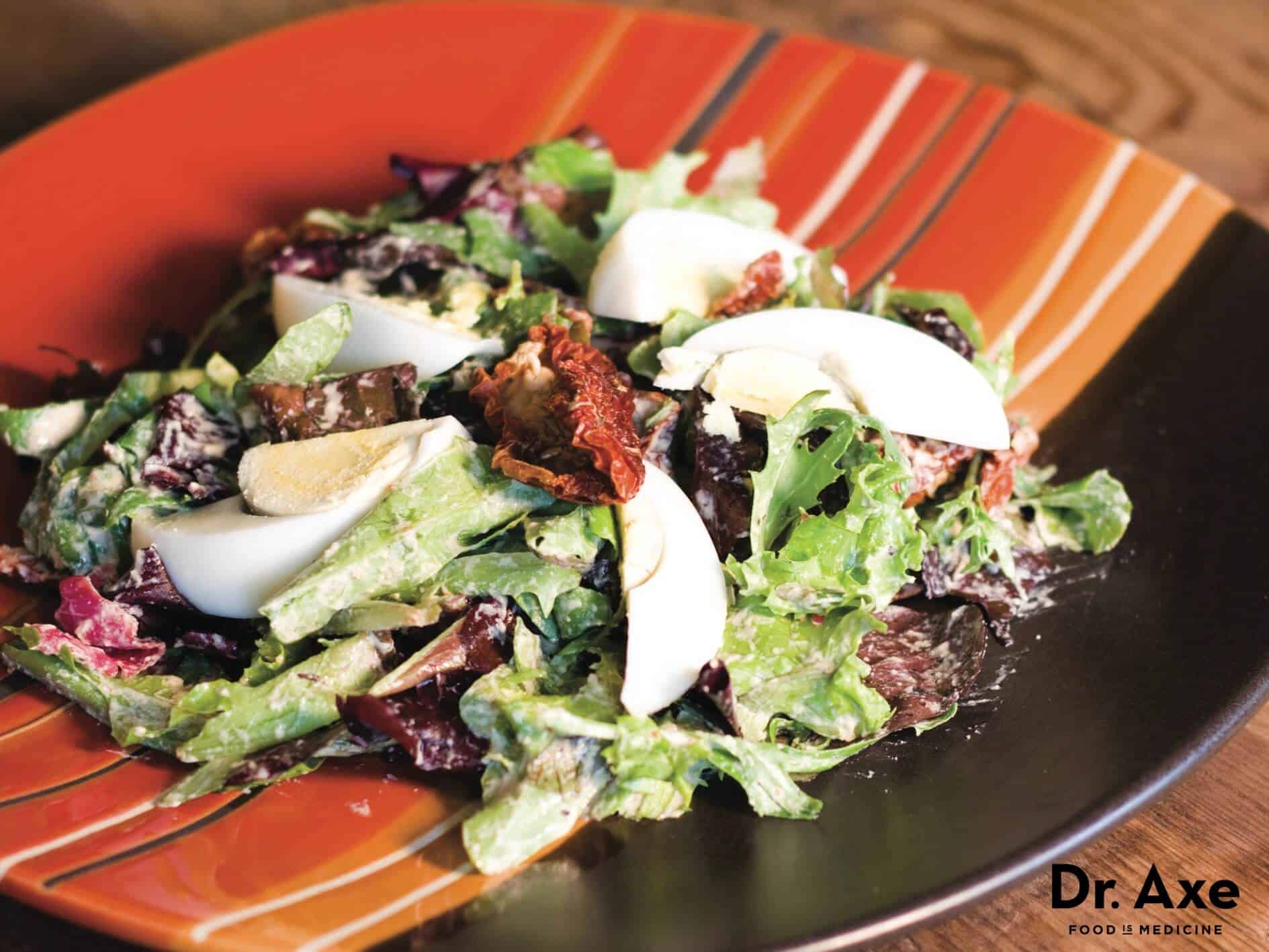 This egg tahini salad recipe is a delicious side to any meal! It's full of healthy fats and high in protein! Try this easy side today!
Ingredients:
4 cups spring mix lettuce
½ cup chopped sun-dried tomatoes
½ cup chopped green onion
3 tablespoons tahini (ground sesame)
2 tablespoons apple cider vinegar
1 tablespoon dijon mustard
sea salt, to taste
black pepper, to taste
8 hardboiled eggs, chopped
Directions:
In a large serving bowl, place lettuce, green onions and sun-dried tomatoes.
In a separate small bowl, mix tahini, vinegar, mustard, salt and pepper.
Pour tahini mixture into lettuce and mix.
Top with hardboiled eggs.