Eggplant Wrapped Goat Cheese Recipe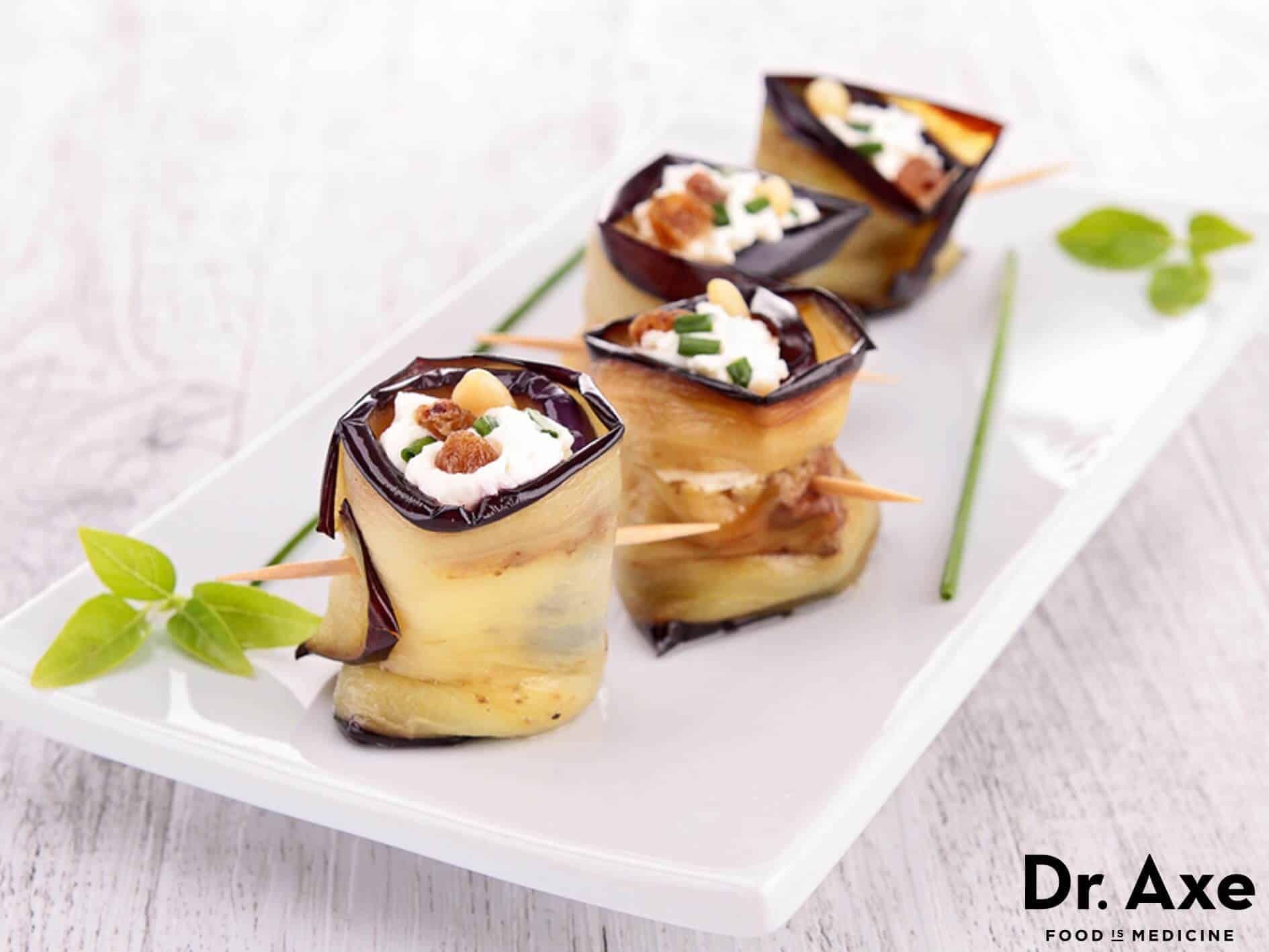 This Eggplant Wrapped Goat Cheese Recipe makes an amazing snack or side dish! It's creamy and full of flavor that everyone will love. Try this great recipe today!
Ingredients:
1 eggplant, thinly sliced to ⅛ inch
1 tablespoon melted ghee
sea salt, to taste
4 ounces goat cheese
1 cup raisins
½ cup chopped fresh basil
toothpicks
Directions:
Line a standard baking sheet with parchment paper.
Place thin slices of eggplant on a baking sheet.
Brush both sides of strips with ghee and sprinkle with sea salt.
Turn top oven broiler on high.
Broil eggplant for 4-5 minutes on one side. Flip each strip and broil on opposite side for another 4-5 minutes.
Remove eggplant from oven and let cool.
In a bowl, mix the goat cheese, raisins and finely chopped basil.
Once the eggplant is cooled, spoon the cheese mixture into the middle of each strip
Roll each egg plant and use toothpick to hold each together.
Serve immediately.