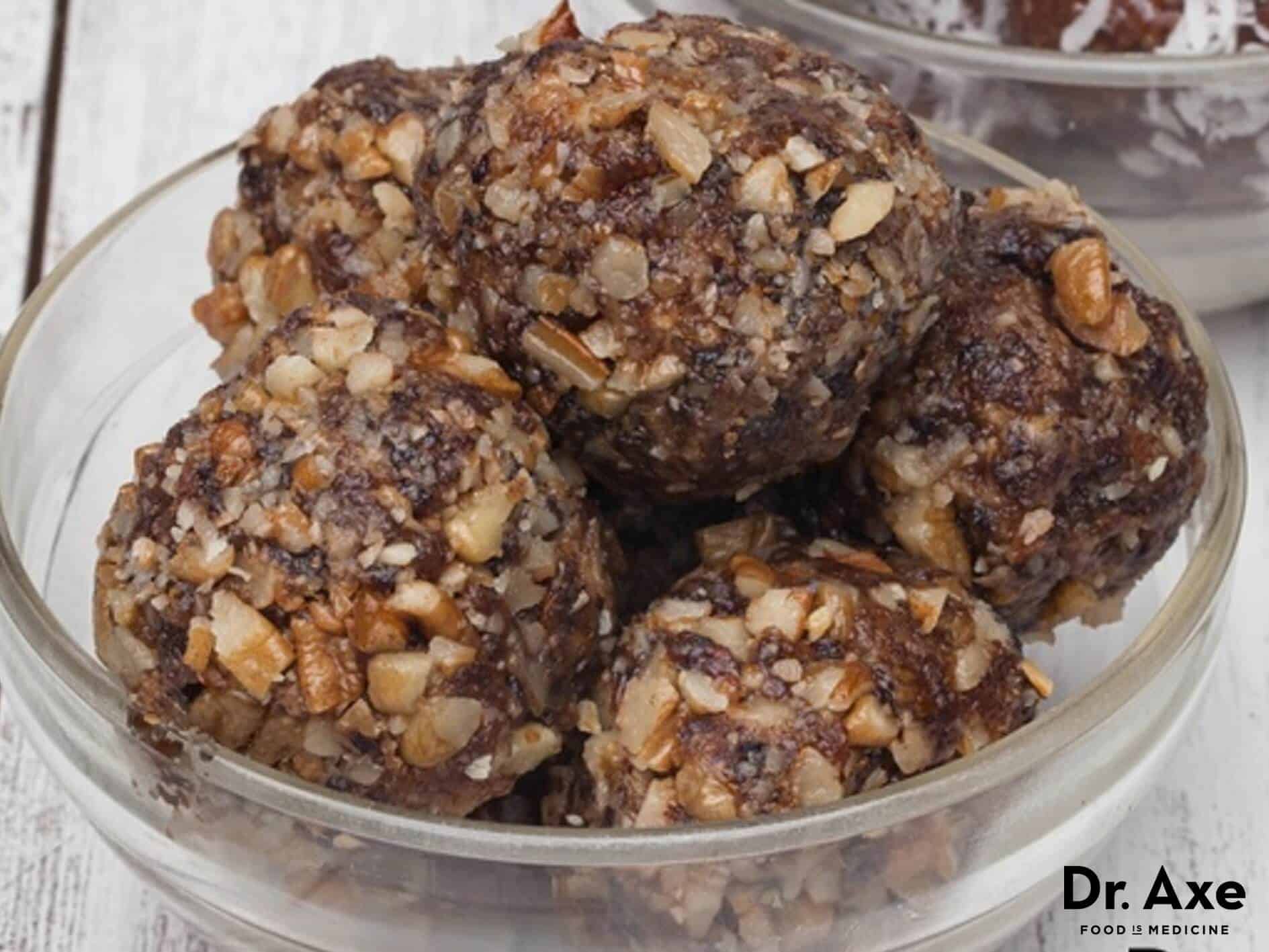 It's the common afternoon dilemma … you or your little ones want a snack with some sweet in it. Oh, you also want it be healthy and kind of filling so it doesn't just propel nonstop munching. It's why this raw brownie bites recipe is the perfect snack! It's delicious, healthy, easy to make and a favorite of kids. Grab them when you're on the run today!
Ingredients:
2½ cups whole walnuts
¼ cup almonds
2½ cups medjool dates
1 cup cacao powder
1 teaspoon vanilla extract
⅛-¼ teaspoon sea salt
Directions:
Place everything in a food processor until well combined.
Roll into balls and place on a baking sheet and freeze for 30 minutes or refrigerate for 2 hours.