Very Cherry Snack Bites Recipe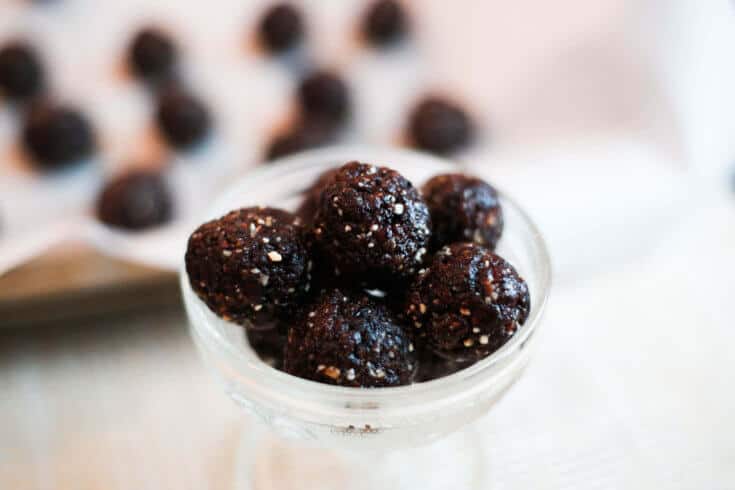 This very cherry snack bites is a favorite for kids when on the go! It's got healthy fats, antioxidants and flavor that every kid and adult will love!
Ingredients:
15 medjool dates
1 cup dried cherries
½ cup of each: pecans, sprouted or raw almonds and walnuts
Cinnamon, to taste
Sea salt, to taste
Cocoa powder for dusting (optional*)
Directions:
In a food processor or heavy duty blender, add dates and cherries and pulse to break the fruit up into fine bits.
Add in pecans, almonds and walnuts and pulse until well blended.
Sprinkle in cinnamon and sea salt and pulse a few times again.
Spread a piece of parchment paper on a baking sheet. Using your hands, roll the date mixture into small bite size pieces, about 1/2 inch to an inch wide.
Place the bites on the parchment paper and then set the baking sheet into the refrigerator.
Take the bites out of the refrigerator right before they are ready to be served.