Grilled Portobello Burger Recipe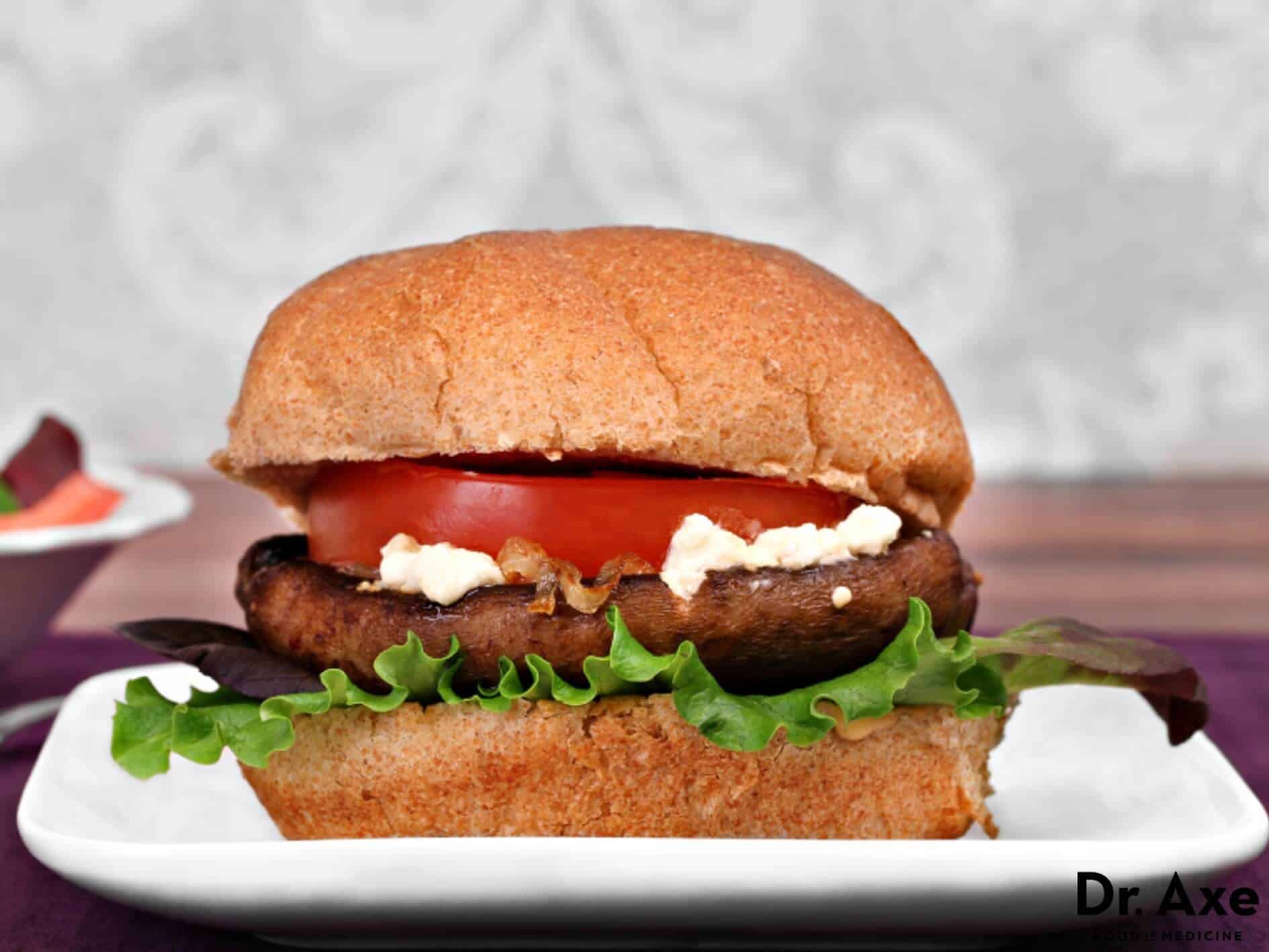 This Grilled Portobello Burger Recipe is great! Mushrooms are high in fiber, B vitamins and potassium! Incorporate mushrooms into your diet with this awesome recipe!
Ingredients:
2 tbsp coconut oil
1 tbsp balsamic vinegar
1 clove garlic, minced
4 portobello mushrooms, stems off
4 slices of raw cheese
1 to 2 tomatoes, sliced
1 medium sized onion, sliced
1/2 tsp sea salt
1/4 tsp black pepper
4 gluten free hamburger buns (optional)
Directions:
Heat up a grill to a medium heat
Mix coconut oil, balsamic vinegar, garlic, sea salt and black pepper in a bowl.
Coat both sides of mushrooms with mixture
Grill mushrooms, stems side up, for approx 3 minutes, then turn and grill for additional 5 minutes.
Grill Red Bell Pepper slices for 6 minutes. (3 minutes per side)
With 3 minutes remaining the buns on the grill, cut side down.
Remove everything from grill and allow to rest for a couple minutes
Serve by placing mushroom on bun with onion and tomato
Get FREE Access!
Dr. Josh Axe is on a mission to provide you and your family with the highest quality nutrition tips and healthy recipes in the world...Sign up to get VIP access to his eBooks and valuable weekly health tips for FREE!
Free eBook to boost
metabolism & healing
30 Gluten-Free Recipes
& detox juicing guide
Shopping Guide &
premium newsletter