Dr. Axe

>

Recipes

>

Gluten-Free
Keto Fat Bomb Recipe with Cinnamon and Almond Butter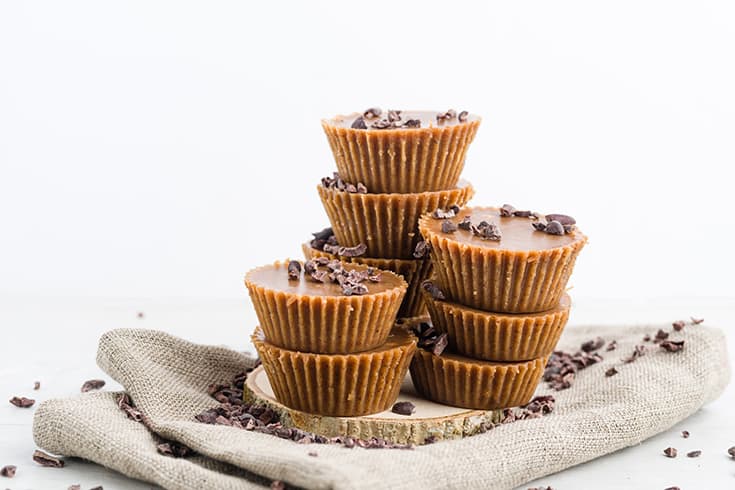 Ingredients:
1 stick butter
1⁄2 cup crunchy almond butter
1 teaspoon vanilla extract
1⁄2 teaspoon cinnamon
Directions:
In a small saucepan over medium-low heat, melt the butter and almond butter. Remove from the heat.
Add in the vanilla and cinnamon, stirring until well-combined.
Line a muffin pan with liners and equally distribute the mixture into the pan.
Freeze for 30 minutes to 1 hour.
It's no secret I'm a massive fan of the keto diet. Not only can it help you lose weight and reduce your risk of diseases like type 2 diabetes, but following a keto diet means a whole lot of delicious food! (1, 2) At its core, the keto diet is a low-carb, high-fat diet. That means you still get to enjoy foods like full-fat coconut milk and avocado … but some people struggle with either eating more fat on a keto diet or finding quick and easy snack options (or sometimes both!). Luckily, this keto fat bomb recipe has you covered. With only four ingredients and no baking involved, these savory fat bombs will keep you satisfied.
---
"How Do I Eat More Fat on Keto?" Keto Fat Bomb Recipes Can Help
Most of us have spent our lives avoiding fat. Making the adjustment to not just eating fat but embracing fat can be tough. And if you've ever wondered, "How do I eat more fat on keto?", keto fat bombs are key.
What is a keto, low-carb fat bomb? It's a low-carb and low-protein — but high-fat — snack. It's a great way to increase your fat uptake while on keto, while also quelling hunger. They're quite similar to energy balls, but keto bombs skip the oats, grains and sweeteners that make up most of those. Instead, they're packed with healthy fats like nut butters, grass-fed butter and other tasty, high-fat foods.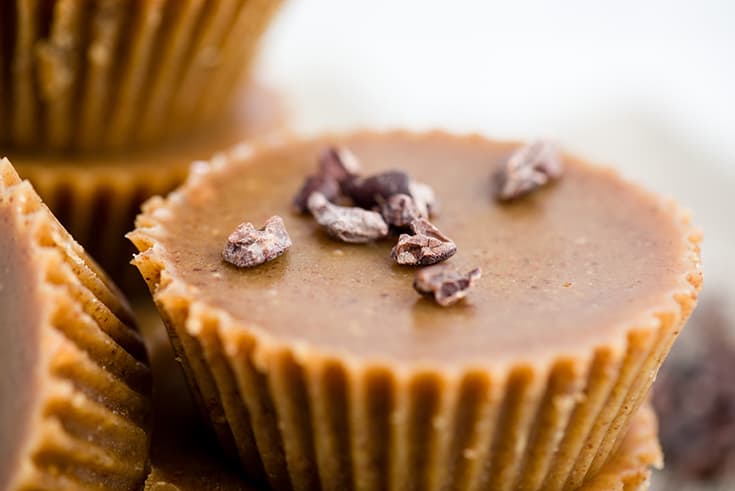 Other ways to eat more fat on a keto diet are just as simple and tasty, too. I make sure I'm purchasing full-fat dairy. Instead of sticking to chicken breast, I go for fattier cuts of meat, like chicken thighs or beef short ribs. Adding butter or your oil of choice to veggies is always nice, and nuts are great for enjoying as an on-the-go snack — like these keto fat bombs!
Do fat bombs help you lose weight? There's no magic elixir in keto fat bombs. But when they're incorporated into a well-balanced, healthy keto diet, fat bombs can definitely help you stick to your diet goals while appeasing a grumbling stomach.
---
Keto Fat Bomb Recipe Nutrition Facts
If you're on a keto diet, you're definitely watching those fat numbers! So what can you expect from one of these easy keto fat bombs? (3)(4)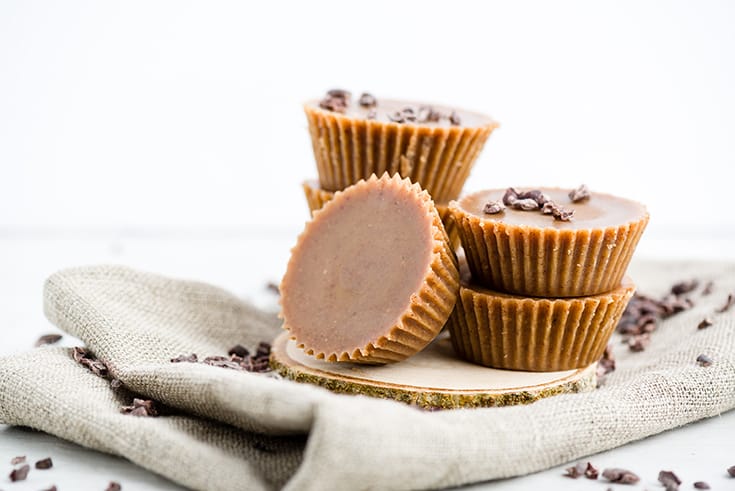 197 calories
4.46 grams protein
19.2 grams fat
4.15 grams carbohydrates
5.27 milligrams vitamin E (35 percent DV)
0.199 milligrams vitamin B2 (18 percent DV)
236 IUs vitamin A (10 percent DV)
2.3 grams fiber (9 percent DV)
0.666 milligrams vitamin B3 (5 percent DV)
Whether you're following a keto diet or not, you're going to love these high-fat snacks!
Get FREE Access!
Dr. Josh Axe is on a mission to provide you and your family with the highest quality nutrition tips and healthy recipes in the world...Sign up to get VIP access to his eBooks and valuable weekly health tips for FREE!
Free eBook to boost
metabolism & healing
30 Gluten-Free Recipes
& detox juicing guide
Shopping Guide &
premium newsletter