Goat Cheese & Artichoke Dip Recipe
If you're someone who enjoys snacking or dips, you've likely had your share of artichoke and cheese dips. And sure, they've probably been tasty. You might have even prepared a few. But if you're ready to take your dips to the next level, it's time to make this artichoke dip recipe. Trust me — this one's tastier (and much healthier) than any spinach and artichoke dip or cheesy dip I've ever had.
Goat Cheese Appetizers: A Crowd Favorite
Goat cheese is one of my favorite cheeses. It's tangy and creamy, perfect for adding to your favorite dishes. It's also lower in the milk proteins some people are sensitive to, so often even if you struggle with digesting traditional cow's milk cheeses, you might find you can tolerate goat's milk better. Different countries call goat's cheese by different names; one of the most common is the French chèvre, which is what we'll use here.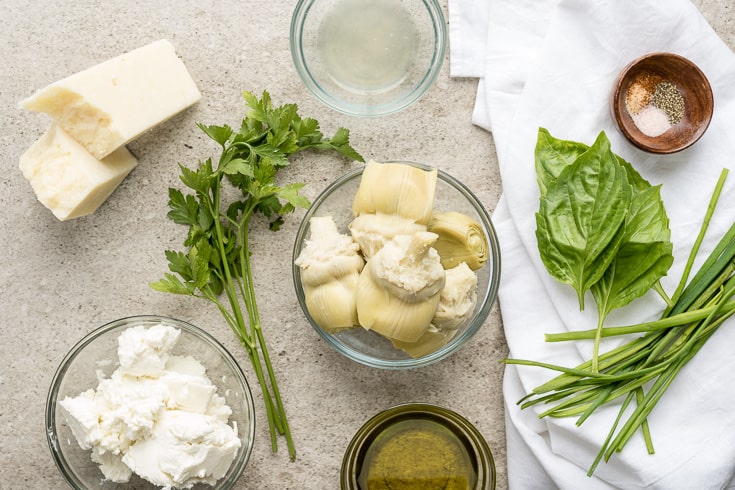 If you're new to goat cheese, get ready to fall in love with this cow's milk alternative. Some of my favorite appetizers and salads incorporate goat cheese. For a light pre-meal salad, this berry goat cheese salad is delicious. Fruit and goat cheese make a really great combination, and, if you like the berry salad, you'll love this balsamic peaches and goat cheese salad recipe. For a more traditional, cheesy appetizer, this eggplant-wrapped goat cheese is a winner.
Nutrition Facts
You might be worried about how healthy artichoke dip is. Here's what you're getting with one serving of this dip. (1)
386 calories
23.7 grams protein
29 grams fat
8.9 grams carbohydrates
0.83 milligrams vitamin B2 (76 percent DV)
669 milligrams calcium (67 percent DV)
1,320 IUs vitamin A (57 percent DV)
23.8 micrograms vitamin K (26 percent DV)
16.1 milligrams vitamin C (21 percent DV)
2.2 milligrams vitamin B3 (16 percent DV)
The cheeses in this artichoke dip provide quite a few health benefits. For starters, it's packed with protein. Good-for-you dairy like goat cheese is a terrific meat-free source of protein that is often overlooked in favor of meatier choices.
I also love that artichokes are an integral part of this dip. Artichokes made the cut as one of my top 10 high-antioxidant foods for good reason. They're rich in fiber, which helps you feel full longer and can assist in weight loss efforts; they'll keep your skin looking bright and firm and they can reduce inflammation and lower cholesterol levels, helping to improve your heart's health. (2)
Combine these two healthy foods with doses of fresh herbs and refreshing lemon, and you've got a recipe for artichoke dip that's going to be a new dip staple.
How to Make This Artichoke Dip Recipe
This healthy artichoke dip recipe couldn't be easier to make.
Start by adding all of the ingredients except for the pecorino romano cheese to a food processor.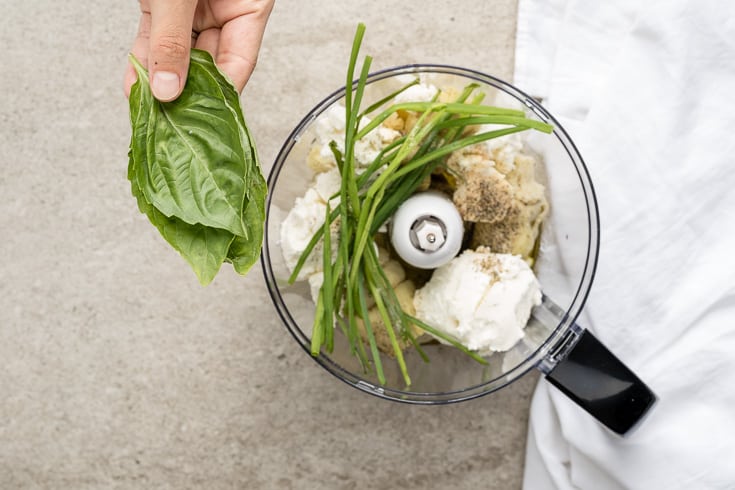 Make sure all your ingredients aren't too tightly packed!
Pulse all of the ingredients together until a creamy, well-combined dip is formed.
Grab your hunk of pecorino romano cheese and grate half a cup of it.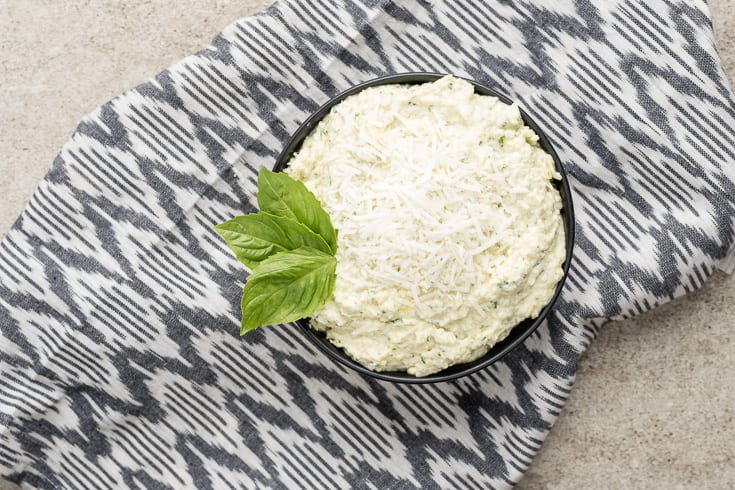 Sprinkle the pecorino over the artichoke cheese dip and serve.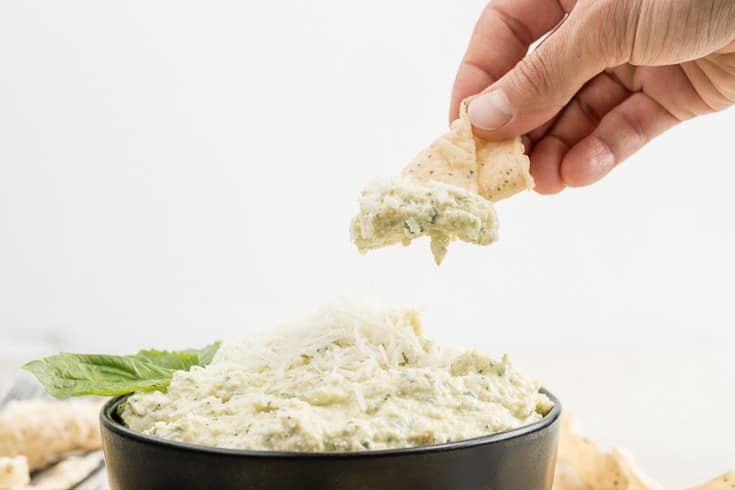 This artichoke dip is excellent with veggies, your favorite GMO-free corn chips, pita bread or most things, really. Enjoy!
Ingredients:
One 14-ounce can artichoke hearts, drained
1 pound chévre goat cheese
2 tablespoons olive oil
2 teaspoons lemon juice
1 garlic clove, minced
½ cup pecorino romano, grated
1 tablespoon parsley
1 tablespoon chives
½ tablespoon basil
½ teaspoon sea salt
½ teaspoon black pepper
Dash of cayenne pepper (optional*)
Directions:
In a food processor, mix all ingredients except the pecorino romano until well incorporated and creamy.
Top with freshly grated pecorino romano.
Get FREE Access!
Dr. Josh Axe is on a mission to provide you and your family with the highest quality nutrition tips and healthy recipes in the world...Sign up to get VIP access to his eBooks and valuable weekly health tips for FREE!
Free eBook to boost
metabolism & healing
30 Gluten-Free Recipes
& detox juicing guide
Shopping Guide &
premium newsletter